St. Nicholas Fair at First Lutheran Church is on from Nov. 24-29
St. Nicholas Fair at First Lutheran Church is on from Nov. 24-29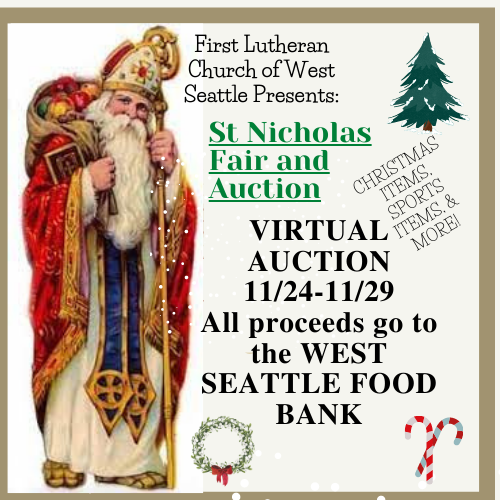 Wed, 11/24/2021
The First Lutheran Church of West Seattle is having their annual St. Nicholas Fair.
The virtual auction starts today Nov. 24 and runs through the 29th. Proceeds will benefit West Seattle Food Bank. Christmas décor, household item, sports team gear, gift cards, trips and more!
CLICK HERE TO SEE WHAT IS UP FOR BID!