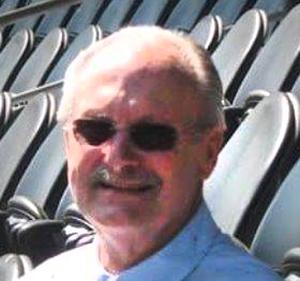 June 3, 1939 - October 29, 2017

        William ("Bill" "Steelhead Willie" "Sweet William") Maas passed away at the age of 78 on October 29, 2017.   Bill was born in Coos Bay, Oregon but lived most of his life in Renton.  Bill was a very active member of the Bethlehem Lutheran Church.  He was a member of the Rogues Car Club and the 21 Club.

        Bill put the "upholstery" in White Center Glass & Upholstery, where he worked for over 40 years.  He contributed his skill as an upholsterer to many, many customers in the White Center, Burien and West Seattle neighborhoods where he will be remembered by his work in so many of the local homes, cars and boats.  Bill is a tremendous loss to all of us at White Center Glass & Upholstery where he was not only a co-worker but a dearly loved friend.

        Bill was preceded in death by Elaine, his wife, whom he always referred to as the Love of his Life.  He is survived by his son Brannan Maas (Rose), grandchildren Brooke and Hunter and his brother Victor Maas.  Bill leaves behind many, many Buddies, life-long friends and a treasure trove of wonderful memories.  Bill, we will miss you every day and every time the New York Yankees are up to bat.
Published in the Westside Seattle Print Nov. 25, 2017 edition