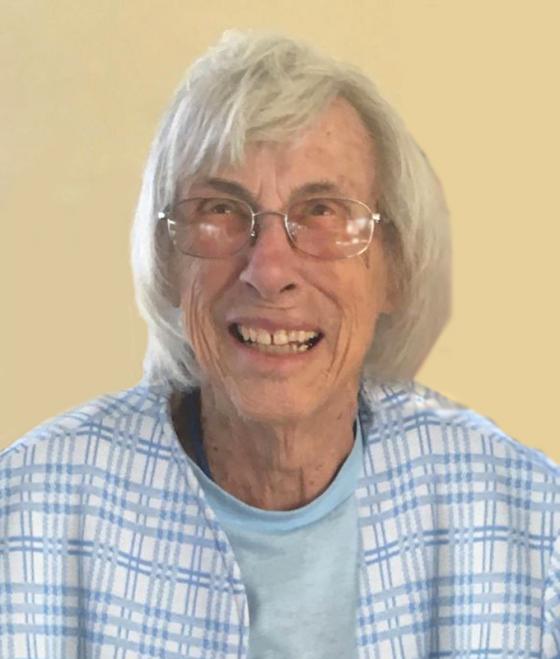 Eleven days short of her 89th birthday longtime Ballard resident Marion Hafterson died, leaving her husband of 53 years James Hafterson, daughter Gretchen, grandchildren Camilla and Alarik, sister Cynthia of NH and nieces and nephew. She was predeceased in January by her eldest daughter, Kathrine. 
Marion left her childhood home in Hanover, NH and drove west in 1960, with her skis on top of her car. While working in Palo Alto, CA she met James through the Palo Alto Ski Club. They married on July 11, 1964 and moved into their Ballard home shortly after the birth of their daughter Kathrine. It was home for the next 49 years. 
She was a founder and officer of Ballard Historical Society dating back to its inception in 1988, and liaison to the Association of King County Historical Organizations. Marion volunteered at her children's schools as teacher's aide and was a volunteer for the Nordic Heritage Museum in its original site in the old Webster School. Always knitting, she was always a welcome face at their reception desk.
James was a mechanic with United Airlines for 32 years, which facilitated Marion's yearly trips with the girls to visit family in New Hampshire. As a family they traveled in a van converted to a motor home and kept a sailboat at Shilshole. In later years Jim and Marion took motorcycle trips along the west coast, a cruise to Alaska, a freighter to Australia and visited Europe several times. 
Marion was neighbor, and friend to many. She was particularly fond of recounting the fact that she never owned a clothes dryer. Wherever she lived she made sure she had a working clothesline.  As was her wish Marion's resting place for the next few years will be at the University of Washington's Medical School. A gathering in her honor will be held at a later date.