ArtsWest wraps up season with music
ArtsWest wraps up season with music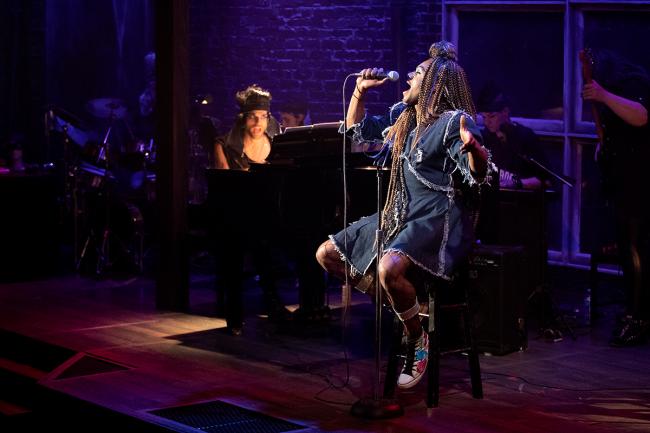 Photos by John McLellan
Thu, 06/14/2018
ArtsWest switched up its plans for the "I Am Season" and changed up its selection for the final show. 
Originally, the theatre in West Seattle was set to bring "Kiss of the Spider Woman" to stage for its closing production. 
Instead ArtsWest decided to go out with a bang—and with some jazz and rock and roll. 
John Cameron Mitchell's "Hedwig and the Angry Inch" and Lanie Robertson's "Lady Day at Emerson's Bar and Grill" are presented together in rotating repertory under the title "Practical Questions of Wholeness."
Both pieces examine how identity can be shaped by music and a career in the arts. The two plays are essentially one-person shows, focusing the attention on one actor and with the bands providing back-up characters. 
"Lady Day" portrays jazz legend Billie Holiday, played by Felicia Loud, as she performs a solo concert late in her career. The stage is transformed into a jazz club and the audience listens to renditions of Holiday's legendary songs, "What a Little Moonlight Can Do", "God Bless the Child" and "Strange Fruit." 
The show is directed by Valerie Curtis-Newton and Michael Owcharuk serves as musical director. Lisa Vaughn is stage manager. The band includes Darrius Willrich on keys and Nate Omdal on bass.
"Hedwig" tells the story of a German immigrant who suffered a botched sex-change operation, traveling the country in pursuit of her former lover. The tale is told between acts of a hard-rock show, with Hedwig, played by Nicholas Japaul Bernard, soaking up all the attention center stage has to offer. 
Chris DiStefano serves as musical director, Barbara Cawley as stage manager and Tyler Harr as assistant musical director. The band includes Chris DiStephano on piano, Luke Kane on drums, Beck Martin on guitar, Olivia Hamilton on bass and Tyler Harr on secondary keys. Dani Hobbs plays Yitzhak and sings. 
The creative team for both productions includes Stephon Jamaa'l Dorsey as sound designer, Tristan Roberson as lighting designer, Christopher Mumaw as scenic designer and Ricky Germain as costume designer. Andrea Spraycar is properties manager, Shadou Mintone choreographer and Sam I'AM wig designer. 
The title of the paired production "Practical Questions of Wholeness" comes froma line in "Hedwig."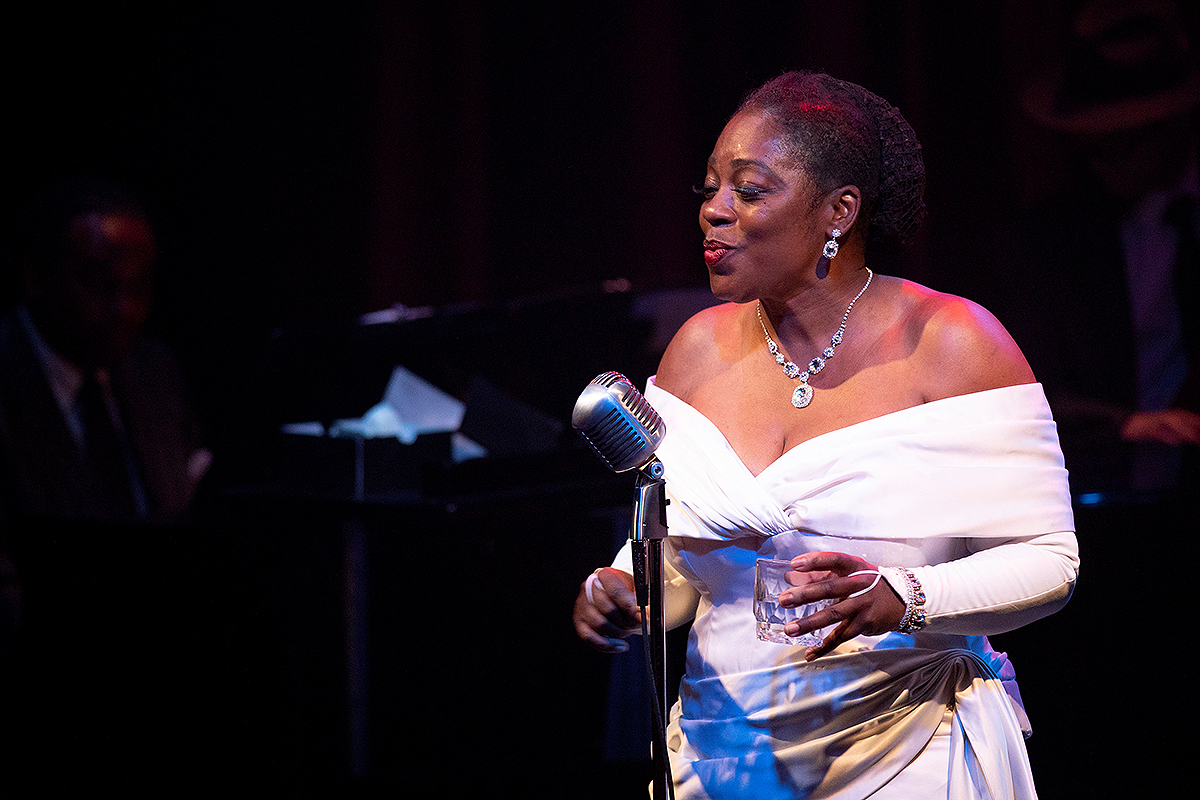 ArtsWest presents "Hedwig and the Angry Inch" on Fridays and Sundays, and Lady Day at Emerson's Bar and Grillon Thursdays and Saturdays. On Saturdays June 16 and June 23, the plays will be performed as a double-header with Lady Day at 3 p.m. and Hedwig at 7:30 p.m. 
ArtsWest artistic director Mathew Wright, who also directed "Hedwig," said that by offering the productions on alternating nights, the two stories start to have a dialogue.  
"Putting these two plays together in the same theater and the same space, but on different nights, begs the question: what if Lady Day and Hedwig could talk to each other? he asks in a press release."It makes me wonder if perhaps they could be each other's salvation in some way." 
Watching the two productions back-to-back makes the stars seem worlds away. A window opens into Lady Day's life and she feels defeated. The audience is able to glimpse into an evening, be transported to the nightclub and almost enter an impressionist painting of the occasion. Eventually, the heroine fades away, in a mist of chatter and alcoholism. 
Hedwig, on the other hand, has energy. There seems to be more potential for change, for growth, for forward momentum. 
Audience members may attend either or both show.
Both plays will take theatre-goers to another world and for a moment they can feel completely lost in the star's narrative. It's an escape, and it's an invitation to ponder. It's also definitely a strong closing note for a season that was jam-packed with top-notch productions.
For more information, visit www.artswest.org.