I hate racism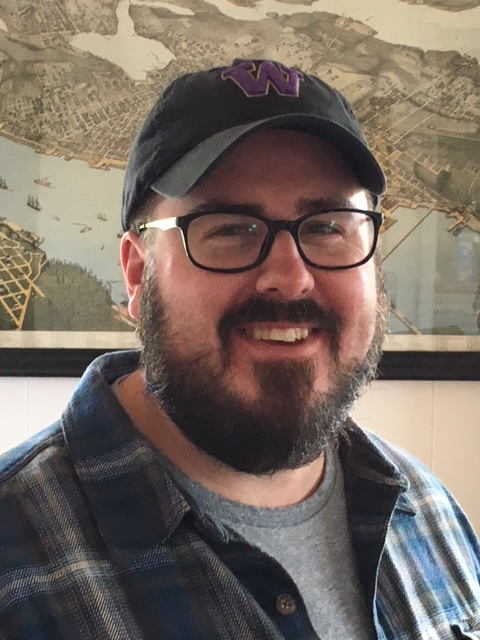 Mon, 08/20/2018
by Jayson Boyd
I hate racism. I realize that's not exactly an earth-trembling declaration to make aloud. At least, not as much as the contrary would be. But there's no question in my mind that I loathe, abhor and despise racism, and I'm not so sure that everyone, if they're genuinely mining their soul, can honestly say that.  
If a person of color told me they hated racism, I certainly wouldn't question it. In fact, I doubt that even I could ever know the depths of their hatred for the wicked institution; and it is, indeed, an institution in this country. 
But for white people like me, a general distaste for racism often suffices. A mere preference for racial equity will do just fine. That is because overt racism doesn't touch us very often, if at all. We can typically go about our days blissfully unaware. Even when bad things happen – we don't get the job we applied for or the bank declines our loan request – we usually don't spend much time wondering if it was caused by the color of our skin. 
Ah, but what if I told you that racism degrades everything around us, all of us, all the time? And not in some abstract, existential way. Racism really is why we can't have nice things, really nice things.  
Take health care, for example. There's no reason to think we can't ensure that everyone in this country has guaranteed access to quality healthcare. Sure, it'd be pricey, but we're the wealthiest nation on earth. A common refrain I hear from people trying to explain why it isn't possible here is that the country is "too big", meaning there's too many people. But this never made sense to me, because whether it's the government or private industry offering the healthcare, it's essentially a form of insurance, and if there's one general rule of insurance, it's that the larger the pool, the lower the costs. I began to see the "too big" excuse as a euphemism for "there's too many people that don't look like me." And we've got a long history of rejecting recognizably good things for ourselves when they're also being offered to those of different skin tones. 
Franklin Roosevelt's New Deal government spending policies were instrumental in pulling the country out of a depression, and in what should come as no real surprise, people kinda liked the free stuff they received from the government. The Democrats made a ton of political hay during this time. But the benefits of the New Deal were not disbursed evenly. Most of them were administered by the states, giving the states the ability to pick and choose who got the money. Some historians believe that this was specifically intended to allow for distribution based on race. Many of the most ardent segregationists – like Senator Strom Thurmond of South Carolina – at that time were Democrats. As an example, in many places, both in the north and in the south, even black soldiers returning from fighting in World War II were given the cold shoulder when they attempted to receive benefits from the G.I. Bill. An attempt to rectify this injustice is commonly known as the Civil Rights Act of 1964. Lyndon Johnson, being a savvy politician, knew that this bill would likely mean losing votes for the Democrats, especially in the south where he was from. He knew that white racists, even ones who had come to rely on government benefits, would rather that no one receive those benefits than to have any go to racial minorities. It was in 1964 that Strom Thurmond officially changed parties and became a Republican, and, indeed, millions of voters switched their affiliations as well. 
The 60's were a long time ago, yes, but we're still dealing with these same issues. A recent study by the Urban Institute found that the larger the black population within a state, the less generous and more restrictive the distribution of federal TANF (Temporary Assistance for Needy Families) benefits were. Put another way, if you're poor and destitute, your ability to receive federal welfare benefits, and the amount you'll receive, correlates to how many black people happen to reside in your state. 
There are myriad reasons to hate racism. I'd like to think that even those that have never experienced the hurtful attributes of overt racism personally would still hate it out of a sense of empathy for their neighbor. But even if you are the sort that doesn't feel things until they're felt directly, I gotta tell ya', you should really hate this; because, whether you recognize it or not, it's hurt you, too.  
Comments
Jayson, the lady doth protest too much, me thinks.
The only overt active racism that occurs daily is black racism toward whites. FBI crime statistics show interracial assaults and murders are overwhelmingly black against white. Of the thousands of interracial rapes each year all are black males against white women. The reverse is too small to statistically measure.
Where whites must mingle on a daily basis with large numbers of blacks, a healthy dose of racial awareness will keep them alive.
The New Deal merely elected a democrat majority for decades, its purpose. FDR spent most funds in republican parts of the country to sway voters his way. The deep south got little of the hand outs because they voted for the democrats anyway, so why spend money on them? But they were compensated later by gaining a ton of military bases, posts, and camps.
"Lyndon Johnson, being a savvy politician..." How about: 'landslide Lyndon' the savvy and criminal politician. The various civil rights acts of the 1960s plus the immigration act of 1965, coupled with an out of control Warren Court, historians will point to as the beginning of the end of the American experiment. Actually, the American experiment and original constitution died at Appomattox Courthouse in April, 1865.
"There's no reason to think we can't ensure that everyone in this country has guaranteed access to quality healthcare." Already done. If a person is ill or injured, they go to any ER and receive treatment. Any individual from the Rio Grand to the tip of South America who comes in illegally and has a health issue will get treatment. If an illegal alien female comes in 90 percent pregnant and finishes the other 10 percent on US soil, bam bam, a newly minted US citizen with taxpayers picking up the costs forever. Chain migration will bring in the baby's extended, extended, very extended family until Chiapas is depopulated.
The bigger the pool of insurance participants the cheaper the costs. Not really. Imagine an auto insurance pool of only teenage drivers. Insurance companies minimize costs by covering those not likely to need it. They filter out the bad risks. Bad risks if accepted will pay higher premiums.
Jayson, stop with the virtue signaling, okay.
Add new comment