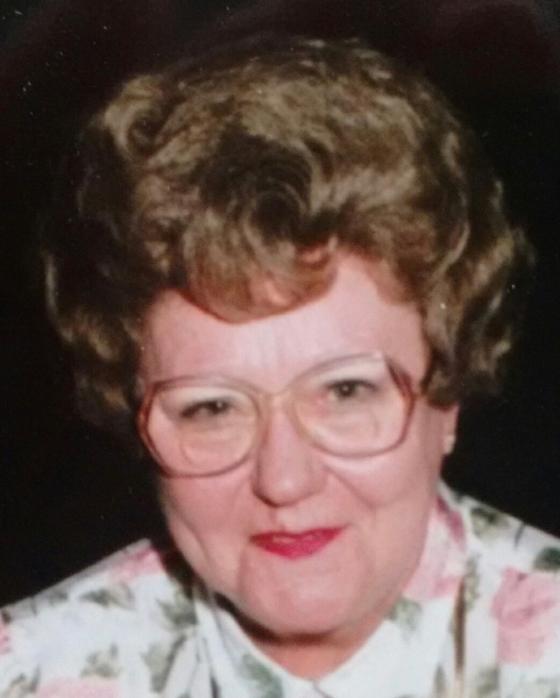 Long time Burien resident Florene Smith passed away Monday, October 15, 2018 at age 94.  Florene was born in Seattle, Washington to David and Ida (Anderson) Nelson on February 11, 1924.  She was raised in the Green Lake area of Seattle and graduated from Roosevelt High School.
Florene married Gwin L. Smith in July of 1948 and together they settled in Burien where they made their home for over sixty years.  During the first years of their marriage, Florene was a legal secretary at the Port of Seattle.  After the arrival of their first child, she traded in her steno pad to become a full-time homemaker. She loved spending time with her family and friends.  She was a Girl Scout Leader, Boy Scout Den Mother and an active member of the Highline Garden Club, Seattle Children's Orthopedic Guild and St. Elizabeth's Episcopal Church Altar Guild.  She and Gwin also enjoyed dancing and spent many a Saturday night dancing at the Burien Elks Lodge.  
After their children were raised, Florene returned to work as the office manager for Dr. Gordon Baker in Burien, from where she retired seventeen years later.  After her retirement, she and Gwin built their second home in Winthrop, WA, where they spent many happy times with family and friends enjoying their Golden Years.  
Florene was preceded in death by her husband Gwin in August of 2016.  She is survived by her daughter Kristy Holts, (Bill), son Jay Smith (Gail), 3 grandchildren and 3 great-grandchildren.
A Celebration of Life will be held Saturday, October 27, 2018 at 3 pm at the home of Jay and Gail Smith, 20217 Marine View Drive SW, Normandy Park.
In lieu of flowers the family suggests donations to the Guiding Eyes of the Blind, Seattle Children's Hospital or of charity of your choice.