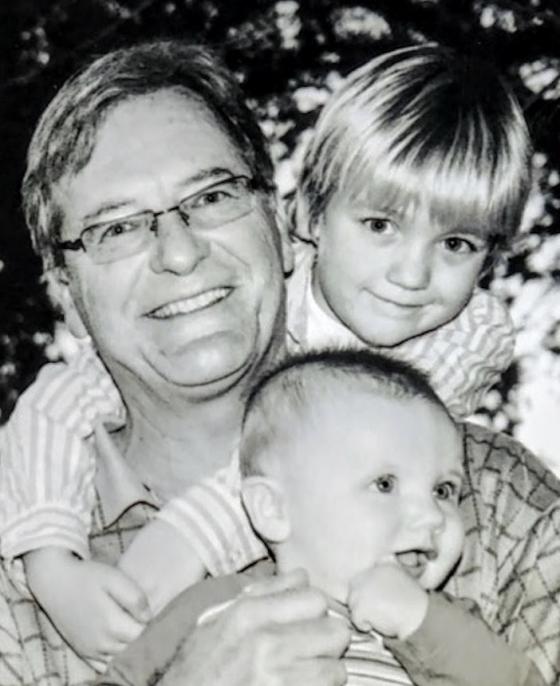 Stephen Charles Perry was a loving father, husband, grandfather and friend. His family is mourning his premature passing on October 4, 2018. Steve was born on November 13, 1947 in Walla Walla. He spent his early years in the farming communities of Eastern Washington where he was a standout athlete in football and baseball at Walla Walla High School. Steve married Leslie, the love of his life, when they were both seniors at the University of  Washington. He graduated in 1970 with a bachelor's degree in Food Science and worked in quality control in Quincy, Washington and Albany, Oregon. Five years after graduation, and many hunting and fishing trips later, the family (Steve, Leslie, Charlie and Ryan) moved to Vashon Island so Steve could pursue a career at New England Fish Company, where he met many lifelong friends. After NEFCO went out of business, Steve went into business for himself, first in real estate and then as a Farmers® agent in Burien, WA. Steve stood tall for his clients, most of whom were also friends and family. Retiring from the office in 2011, he spent his best days outdoors. He and Leslie moved back to Vashon Island and started traveling and building community.
In life, Steve pursued meaningful relationships over material possessions or pleasure.  Often lending assistance or a listening ear, he gave generously of his resources and time to others. He treasured family, animals (especially Chesapeake Bay Retrievers and birds) and the outdoors. When he wasn't out cheering on his wife, sons, grandsons and granddaughter, he could be found fishing and bird hunting. He knew his way around a golf course and could round up a dinner of crab, clams or Salmon at a moment's notice. He also enjoyed music, cigars and the water, where boating with members of Vashon's Quartermaster Yacht Club was a favorite pastime.
Steve surrounded himself with so many kind, loving people that helped sustain him through life. He is survived by his wife Leslie of 49 years, sons Charles (Kristi) and Ryan (Stacey) and his grandchildren: Jackson, Elin, Haas, and Felton and many extended family members. Steve was preceded in death by his father Ray, mother Betty, brother Gregory and father-in-law Wayne. Stephen Charles Perry was a force for good. His love and spirit live on in all the lives he touched.
Memorial donations may be made to Alzheimer's Association, Vashon Senior Center or Vashon Land Trust, or your favorite charity. May life be blessed forever by Stephen's memory.