McPhee in Australia
McPhee in Australia
She's playing for Perth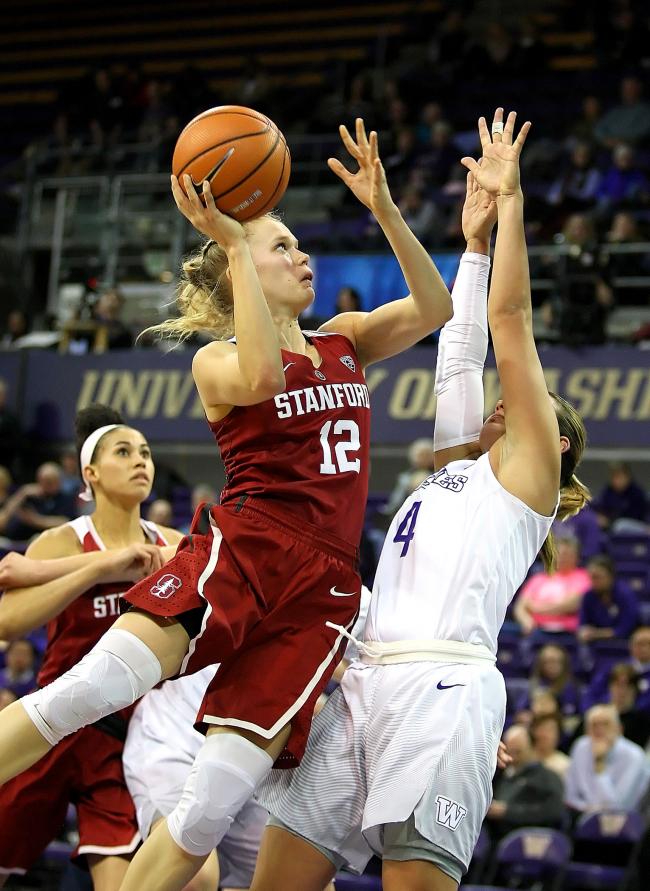 Kurt Howard
Tue, 11/20/2018
McPhee playing for Perth
By Tim Clinton
SPORTS EDITOR
Brittany McPhee is back to being herself.
She is once again a stellar performer on the basketball court, like she was at Mount Rainier High School in Des Moines and at Stanford University.
Only now she is playing at the professional level for the Perth Lynx of the Women's National Basketball League in Australia.
She has already been named to the WNBL all-star team of the week three times through only seven games playing Down Under.
All of this comes after signing as a free agent and being released on the final day of cuts by the home town Seattle Storm of the Women's National Basketball Association, a team that went on to win this year's championship.
But they are more than glad to have her in Perth on the distant West Coast of Australia.
"She is fitting in with the team so well," said Lynx coach Andy Stewart in a story on the team website. "Especially only playing seven games with the group."
McPhee, whose family now calls West Seattle home, is averaging 17.1 points and 6.9 rebounds playing games all over the continent of Australia.
She has shot 45 percent from the field for Perth, the only WNBL team in the entire province of Western Australia.
"Brittany puts her head down and works hard, so it's paying off," coach Stewart said.