Lady Wildcats edge Beavers
Lady Wildcats edge Beavers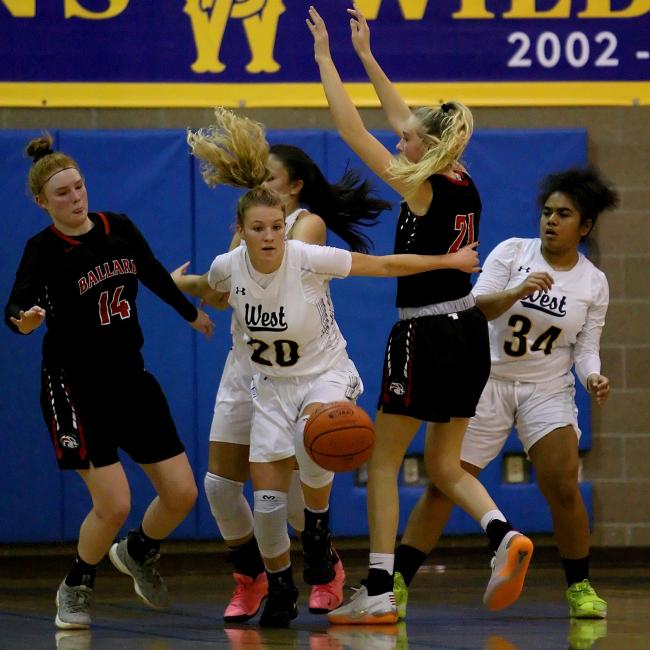 Kurt Howard
Tue, 12/04/2018
By Tim Clinton
SPORTS EDITOR
A 20-minute power outage in its home gymnasium failed to short circuit the West Seattle girls basketball team Friday.
The Wildcats were still able to edge the Ballard Beavers, 58-53, in the Metro League season opener for both teams.
The auxiliary lights kicked in to help the occupants to still see around but were not enough to keep the game going, providing a prolonged break.
Ballard returns to action Wednesday, hosting Garfield at 7:30 p.m.
The Beavers visit Holy Names at the same time Friday.
West Seattle has a bye Wednesday before getting a 7 p.m. visit from Lakeside this Friday.