Special treasures store open in Olde Burien
Special treasures store open in Olde Burien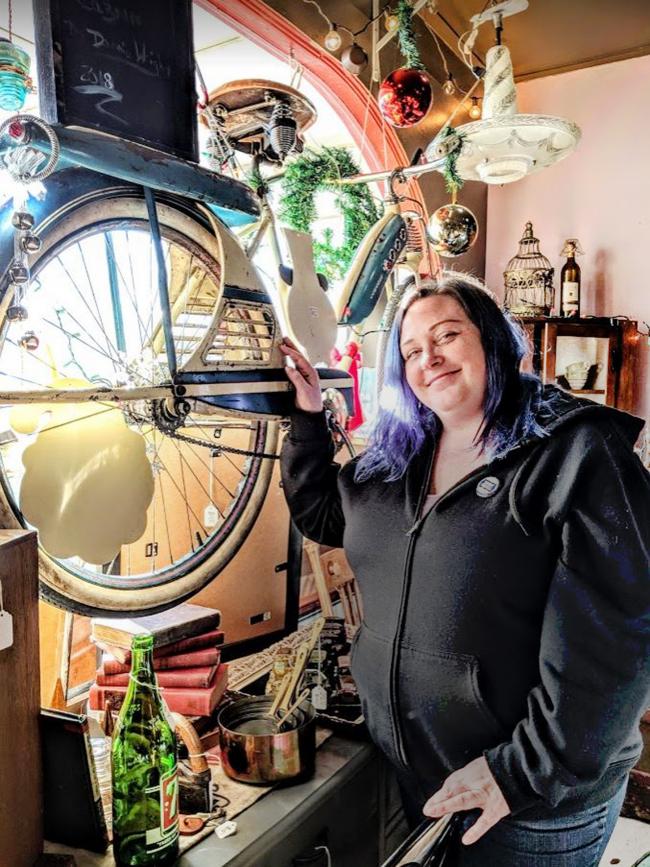 Tim Robinson
Mon, 12/10/2018
by Tim Robinson
"One man's junk is another man's treasure," the idiom says. To Jamaica Sutton it could not be more true. With husband Clint the couple moved from North Dakota to Burien 13 months ago. A bit more than a month later they opened Junkie Janes in the heart of Olde Burien. 
From floor to ceiling the tiny shop is walk through history.Yes, mostly the last 100 years give or take a decade. "Unique Finds" is their motto. They sell antiques, industrial pieces, some retro and some art. 
You could be startled or in awe of the deer spine jewelry or the 100+ year old fully stringed Zither. A classic, steel fender women's bike from the early 50's is in the front window but maybe not for long. Jamaica says "things" move pretty good in her shop.
There is a retro nature to old liquor bottles from Alaska that would make excellent candles, or the vintage cash register (it still works) would go well with the late 40's typewriter in the corner. 
If nothing bugs you, you may like the collection of bugs under framed glass on the counter. Jamaica has a backyard display that could also be a kid's play area with vintage trikes and more bikes. 
Junkie Jane's was born out of a love of antiques and a desire to own another business. Jamaica ran a salon previously so this is quite a departure in most ways except one. It is beauty in another form. It is her junk and your treasure. 
Junkie Jane's is open Wednesday through Saturday from 12 to 6 p.m. and from noon to 4 p.m on Sunday. The shop is located in Olde Burien at 902 SW 152nd St. They are on the facebook @junkiejanes.