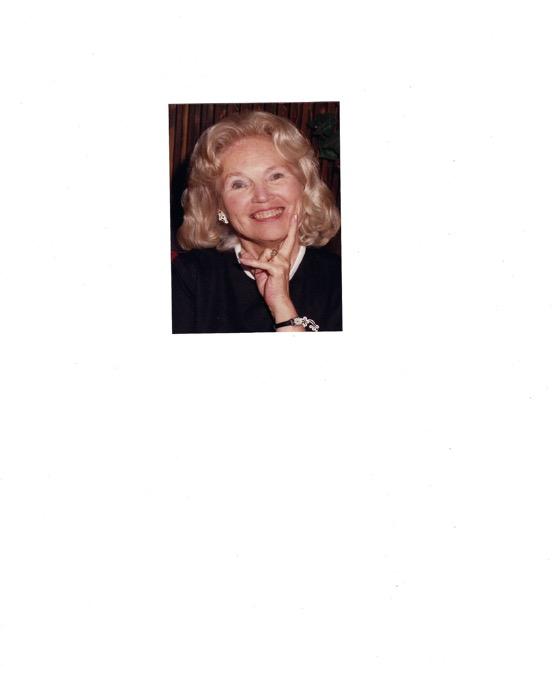 Anita J. Lusk was born on June 10, 1921 to Herman and Lydia Brandt, in Marinette, WI.  On December 24, 2018, Anita was called home to be with Jesus, the ultimate Christmas gift!
Anita is survived by her daughter, Alexandra Austin (Richard); her son, Jay Lusk (Suzanne); grandchildren Michael Minnis (Aiqun), and Christin Lusk Olyano (Ruben).
Anita was a life-long Lutheran, an A student and cheerleader, who graduated from Milwaukee's Lutheran High School, and in Seattle was a member of Calvary Lutheran Church.  She had an engaging personality, and her smile could light up a room.
Anita had many interesting jobs in her life, including being a Wisconsin Air Raid Warden, but she especially enjoyed her job as Administrative Secretary at West Seattle High School.  After she retired, she continued her work life by doing food demonstrations at grocery stores, and even becoming a carrier for the West Seattle Herald at age 70.
Anita was an adventurous soul, always up for a new challenge.  She was a Rosie the Riveter, recruited to work on the B17 during WWII.  She was a Mountaineer, loved hiking, climbing, cross country skiing, even spending nights in an igloo she built, and surviving a fall into a crevasse.  Even after a skydiving accident, Anita was never idle, continuing her bowling leagues, dancing, and participating in over 100 Volkssport hikes.  She also took flying lessons, traveled to over 20 countries, did volunteer work at West Seattle Hospital, Veteran's Administration Hospital, Providence Mt. St. Vincent, and fostered pets.  (Anita was a 'cat person' and had a succession of beloved kitties throughout her life.)
Anita (Mom and Grandma) will be missed, but for those of us with faith in our Savior, Jesus Christ, we have the assurance that we will be reunited and spend eternity together.  In John 14:6, Jesus said, "I am the way, and the truth, and the life.  No one comes to the Father except through me".
No service will be held, but if you would like to share your memories, please go to www.dignitymemorial.com/obituaries/8100581.