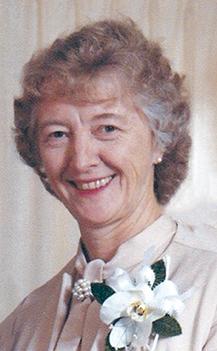 Lillian passed away on Saturday, March 2, 2019 surrounded by her loving family.  Lillian, the youngest of four children, was born in Petaluma, California to Ole and Inga Sather.  Her siblings, Edwin Sather, Kermit Sather, and Elaine Hansen preceded her in death.  
Lillian grew up in Petaluma, California and attended Petaluma High School.  She knew at the age of 12 that she wanted to be a nurse. The US Army offered her an opportunity to realize that dream when they desperately need nurses during World War II.  They paid for her nursing education at Stanford University and she graduated in June 1946.  She spent one more year in the Army Cadet Nurse Corps and then headed to Alaska with one of her Petaluma nurse friends.  
They stopped in Seattle, and while waiting to get Alaska assignments, worked at the Marine Hospital.  They became friends with some of the local nurses and met her future husband, Albert North, from Seattle, who had sailed with the Merchant Marine during the war.  She put her Alaska plans on hold and married Albert who went to work in the marine insurance business.  They lived in West Seattle and were married for 68 years.
Lillian also worked as a nurse for Boeing and for nearly 20 years at the Seattle Public Schools.  She was the nurse for West Seattle High School for 14 years until she retired.  Lillian enjoyed skiing, swimming, bird watching, and kayaking on Puget Sound.  She volunteered her nursing skills to the Red Cross as an instructor, to the U of W for Husky football games and provided advice and nursing care to friends and neighbors.
Lillian is survived by her three children, Ed North (Regina), Kathy Thurston (Bill) and Jim North, six grandchildren, Dan North (Jessica), Erika North (James Carruthers), Kristine (Thurston) Toppe (Greg), Mary Thurston (Ryan Slater), Kelly Thurston, Michelle North (Patrick Reed), and five great-grandchildren, Christopher, Matthew, Sarah, Alexandra and Graham.  Lillian's husband Albert North passed in 2016.  
In lieu of flowers please consider a donation to the Salvation Army or a charity of your choice.