Talented Annie Wright golfers out stroke young Warriors
Talented Annie Wright golfers out stroke young Warriors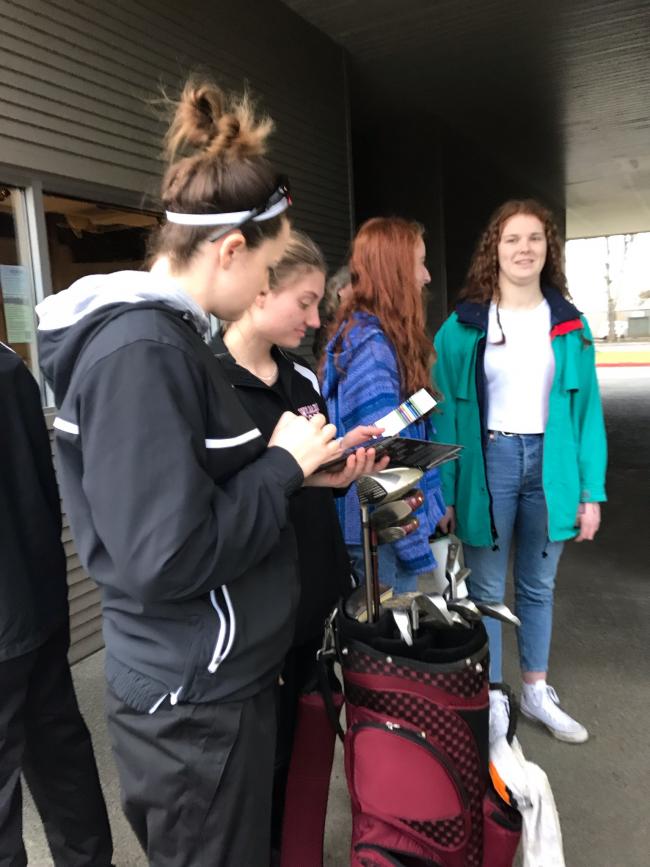 Photo by Gerardo Bolong
Fri, 03/15/2019
By Gerardo Bolong
CONTRIBUTING WRITER
KENT - Featuring a strong team of state and district golfers, Annie Wright posted a 194-272 strokes victory against young Seattle Christian at the Riverbend Golf Complex on Thurs., March 10.
Nina Ye of AW toured the 2,708 yard (gold tees) in a five over round of 41 to earn medalist honors.
"We have three freshmen who have never tried golf, two juniors and one senior," said first-year Warrior head coach Kara Kohl, who will learn the nuances right along with her relatively young team.
Claire Maulding is in her second year and enjoyed her round while leading Seattle Christian with a 66.
"I did well with my chip shots and putting," she said. "On No. 5 (102 yards), I hit the edge of the green, putted within three feet, and made the putt (for par)."
Natalya Hodges carded a 68 followed by Tanya Knack and Kyra Goodspeed, who each posted 69's.
Payton Cowen took 71 strokes to finish the nine holes.