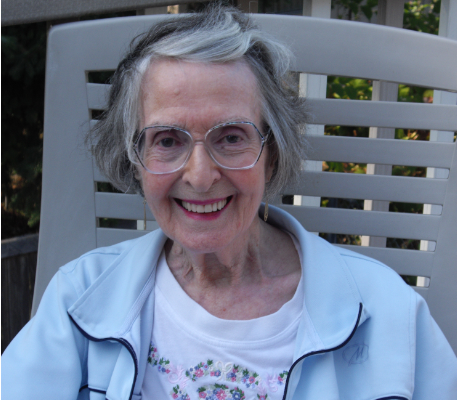 Caroline Crabtree, 97, passed away peacefully on March 21, 2019 at Providence Mt. St. Vincent in West Seattle. Proceeding her in death: mother Vera Kidd at 105 years, husband Robert (Bob) White, husband Orland (Pete) Crabtree, brothers Edward and John Kidd. She leaves behind sister Joan Olson, five daughters, seven grandchildren, seven great-grandchildren, and two great-great-grandchildren.
Caroline was Valedictorian of the first graduating class at Holy Rosary High School in West Seattle. She met and married Bob White (the father of all her children) at Seattle University. She dedicated her life to raising her children, returning to the workforce in the sixties. Once again, the Mount played a role giving her employment. Here she met the love of her life, Pete Crabtree, working maintenance there. 
She enjoyed writing, playing cards, traveling, and sewing (making identical dresses for herself and each of her five daughters every Easter).
We are eternally grateful to the staff, the administration, the residents and Providence Hospice for their lifelong support.  A celebration of life gathering will be held on April 13, 2019 at Providence Mt. St. Vincent at 12:30 pm in the Chapel; reception to follow.