Keeping Seattle's door open
Keeping Seattle's door open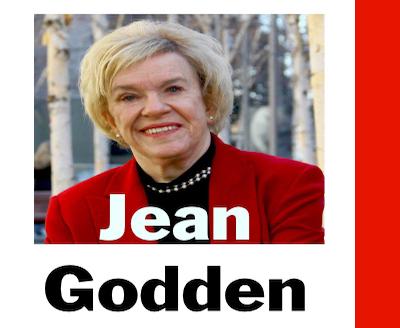 Mon, 04/22/2019
By Jean Godden
Seattle Mayor Jenny Durkan couldn't have said it more plainly. She told President Trump and the nation that "Seattle isn't afraid of immigrants." She stood up to the president's threat -- a threat he may or may not honor -- to bus undocumented immigrants to sanctuary cities.
Seattle is indeed a sanctuary city, one of more than 100 cities, counties and states nationwide. The City Council passed its sanctuary city law in 2003, a time when there was concern over immigrants and refugees being targeted following the 9/11 attack in New York City. City residents allied to protect their Muslim neighbors and guarded their places of worship.
In 2016, when immigration was again targeted, Seattle reaffirmed its status as a sanctuary city. That ordinance highlighted the words "welcoming city" and affixed provisions to protect civil liberties and civil rights. The law passed despite bullying from then president-elect Donald Trump to without federal dollars from sanctuary cities. After adverse court rulings, he failed to carry out the threat.
What exactly does it mean to be a sanctuary city? In truth, it means different things to different people and different things from one sanctuary to the next. Here in Seattle, the law's main impact is to ban city employees from inquiring about immigration status. Federal agents can arrest and prosecute undocumented immigrants, but city resources cannot be used to enforce federal immigration laws.
In her reaction to the president, Mayor Durkan said, "Seattle has always welcomed immigrants."
But, unfortunately, Durkan's statement was an overreach. When it comes to welcoming others, Seattle has had a mixed record, dating from the arrival of the Denny Party in 1851 and occupation of native lands. There have been racist episodes, including anti-Chinese riots in 1886 and the dark World War II days when Japanese residents were taken from their homes and interned by the federal government. Then there were ugly backlashes during city efforts to integrate public schools.
On the other hand, there have been proud times when Seattle excelled as a refuge for people with diverse social and political ideals. During unrest in the 1980s, churches in Seattle opened their doors to people fleeing war and prosecution. The city has long celebrated LGBTQ rights with one of the largest Pride Parades in the nation. Seattle has been a haven for musical, artistic and literary breakthroughs
Many in Seattle remember the admirable example set in 1975 when Gov. Dan Evans welcomed Vietnamese refugees fleeing violence following the fall of Saigon. The governor, a Republican, sent his own staffer, Ralph Munro, to welcome the first planeload of refugees who at the time were being blocked by California's Democratic Gov. Jerry Brown. Churches and families here stepped up to help the 70,000 who eventually came to the state.
In answer to President Trump, Durkan pointed out that Seattle is a city of immigrants with 18 percent of the population foreign born. She highlighted city programs available to help immigrants and refugees, including a Ready to Work Program, English language education and a New Citizens Campaign that helps newcomers become U. S. citizens.
Following her outspoken stand, the mayor reported receiving hundreds of emails offering to help house asylum seekers. She added that "upholding the Constitution and taking in people is in the finest tradition of America."
But, at the same time, Durkan deplored Trump's threat to ship asylum seekers to sanctuary cities, using immigrants as political pawns and denying them opportunity to have a hearing. She branded his threats a mean-spirited plot, designed to "punish perceived political enemies" and to distract from revelations about his shady financial dealings and possible obstruction charges.
She concluded saying, "Contrary to what the president thinks, in Seattle, we have strong American values of inclusiveness and opportunity." She advised Trump to "spend a bit more time learning from us."
Comments
THE STAMPEDE:
Make no mistake, Democrats want this. They will with hold support allowing as many illegal aliens to enter the country before assisting in border security. Dems offer rewards, incentives so.....More caravans on the way. The current migration at our border is costing U.S taxpayers a Kings ransom. Fleeing persecution? or fleeing for freebies? they sure don't stay in Mexico when they reach "safety" or ask or offered political asylum in Mexico. Why? because Mexico will give them NOTHING. So they make the long journey to our border, our generous Democrats, and our tax dollars. Notice how many have made the long, difficult, dangerous journey to our country 8-9 months pregnant? Give birth on American soil and the U.S. taxpayers will not only pay for the birth of you're child but will also give you state government assistance.
TPS / DACA
To Democrats/Progressives/Socialists (whats the difference?) programs like Temporary Protective Status (TPS) or Deferred Action for Childhood arrivals (DACA) are permanent programs. There is nothing "temporary or deferred" about these programs to Democrats. These programs are designed to admit refugees (usually from the third world) then Democrats fight to keep them here permanently using the charge of racism, religion, guilt against anyone opposed. Simple formula works great.
THE PRICE:
It seems Democrats view U.S. citizens as acceptable collateral damage to their future long range goals of flooding the country with refugees & illegal aliens and having taxpayers paying the cost. Democrat politicians and their voters have put families at risk of being victimized by illegal aliens as in the cases Kate Steinly (nothing done) then, Mollie Tibbetts, (nothing done) Police Cpl. Ronil Singh, (nothing done) now Bambi Larson; butchered in her home, nothing will be done...who's next? These victims would be alive today if our border was secured. Most of these killers have been deported numerous times. Bambi 's killer claimed "amnesty" to get into the country.
Google search "illegal alien crime" or "victims."
Just a few examples of the more outrageous costs associated with illegal immigration, we will pass this burden on to our children & grand children as has been passed on to us.
* City emergency services Taxpayer pay for every police, fire, paramedic service call for illegal aliens in their city. Taxpayers also pay for all hospital, emergency room treatments, ambulances, medications....everything. Hospital wait times for citizens are negatively impacted.
*Cost of educating illegal aliens is staggering. From K-12 it costs taxpayers on average $122,000 for EACH illegal alien student. This does not include the millions spent on bilingual ED, instructors, special need children & day care. School class size are negatively impacted by illegal aliens and our students suffer as a result.
*Taxpayers in some states are funding "in state college tuition" discounts for illegal aliens. (AZ voted to terminate this taxpayer expense.) Cost to taxpayers over a billion dollars annually.
*About one in five inmates in federal prison are foreign-born, & more than 90% of those are in the U.S illegally. This does not include local jails and state prisons. At roughly $24,000 per year expense per inmate.
*$3Million Dollars a DAY is spent to incarcerate, process Illegal aliens in the criminal justice system.
*$2.2 Billion dollars a year is spent on is spent on food assistance programs such as SNAP, WIC, & taxpayer funded school lunches. Visit youtube search "cost of illegal immigration."
*Mexico received 33 billion last year in remittance from our country. $120 billion total was sent out of the United States in total remittance last year.
*Every child birth by illegal aliens in the U.S is paid for with tax dollars.In the US, the average cost to have a baby without complications during delivery, is $10,808, which can increase to $30,000 when factoring in care provided before and after pregnancy (July 9, 2018 google.)
* Section 8 housing. Illegal aliens take full advantage of this program. Citizens & their families in poverty in many cases wait years behind non citizens for emergency housing.
Democrat Platform
*Open Borders.
*Sanctuary Cities.
*Elimination of ICE.
*Voting rights for illegal aliens.
*Pack the courts with radical liberal judges (Like the 9th circuit)
*Increase refugee's from the third world.
*Illegal aliens allowed to hold public office.
*Socialism.
*Free Abortions (Taxpayer funded)
*The green new deal.
*End of Electoral College
*Free health care for all including non citizens (taxpayer funded)
*Raise Minimum Wage
*Have adolescents vote
*!00% free college for all, including non citizens. (tax payer funded)
*Reparations for every race "harmed" by the white man.
*Convicts voting.
*Susie & Bobby using the same restrooms.
*Late term abortions.
Add new comment