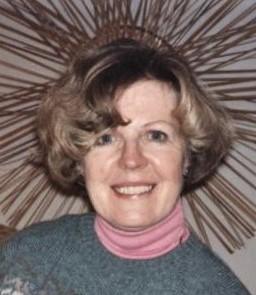 Joann Judy (Jones) Morrison died on April 23, 2019 at age 83.  During her life she was much beloved in many roles, including wife, mother, grandmother, neighbor, and colleague.  Joann was born in Portland, Oregon, on a leap day, to Julia (Lacour) Jones and Ralph O. Jones.  She was the middle child between two brothers, Ralph and Nova. 
Joann met her future husband and love of her life, Harold Lee (Hal) Morrison, at a social function at St. Francis of Assisi Church when Joann was a student at Highline High School.  They were married in 1957 and had three children: Tim, Terry and Cindy.  Joann was a loving, supportive mother.  Her kitchen was a welcome haven for her children's friends, where they found good food and a good listener.  Joann was a lifelong, dedicated Catholic.  She raised her children with regular church and CCD attendance.  After her retirement, she served as a volunteer at St. Bernadette Parish.
Joann began working when her youngest started school, at the bakery and candy counter at the Bon Marche in Southcenter.  In 1978 she became the office manager for the Highline Senior Center.  She worked at the Center until 2001, coordinating programs, putting together the newsletter, managing the country store and Meals on Wheels program, and being a welcoming presence to thousands of patrons over the years.
She was one of the original aerobicizers.  She loved to walk and garden.  She hosted memorable gatherings and made countless delicious meals for family and friends.  She was a terrific, doting grandmother to her three grandchildren.
Joann suffered from Alzheimer's in the last several years of her life.  Mercifully, the disease that took her memory also took her awareness of her circumstances, that her husband had died in 2013 and that she could no longer live in her home.  To her last week, however, she kept her spark and her smile.  She is preceded in death by her brother Ralph, and survived by her brother Nova and sister-in-law Judy, her children, grandchildren and many nephews and nieces.
A funeral mass and reception will be held at St Francis of Assisi in Burien on May 18 at 11:30 AM. Donations may be sent to the Alzheimer's Association.