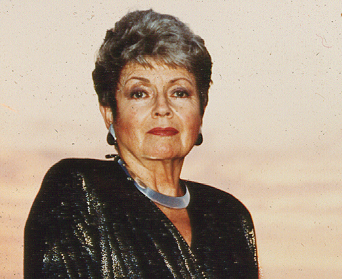 Lavon Marie (Bonnie) Bannon, born in Everett, WA on May 4, 1924, died on May 18, 2018. She grew up in Ballard and was an American Airlines Stewardess and a licensed seaplane pilot in the 1940's. She later worked for Seattle City Light, where she met Cal Bannon and they married in 1951.
They had two sons; Paul (Sonja) and Phil. The family years were filled with sailing, skiing, hiking, tennis and ice skating. Bonnie taught skiing at Snoqualmie Pass, and they stayed, and ski patrolled at the Snoqualmie Mountaineers Lodge, where they had many friends.
Cal and Bonnie traveled to Europe in their later years and spent many summers sailing in the San Juan Islands. They also chartered a 30' sailboat in the Caribbean. Bonnie raced slalom and Giant slalom during her ski school years and was usually at the top of her age group in the scoring.