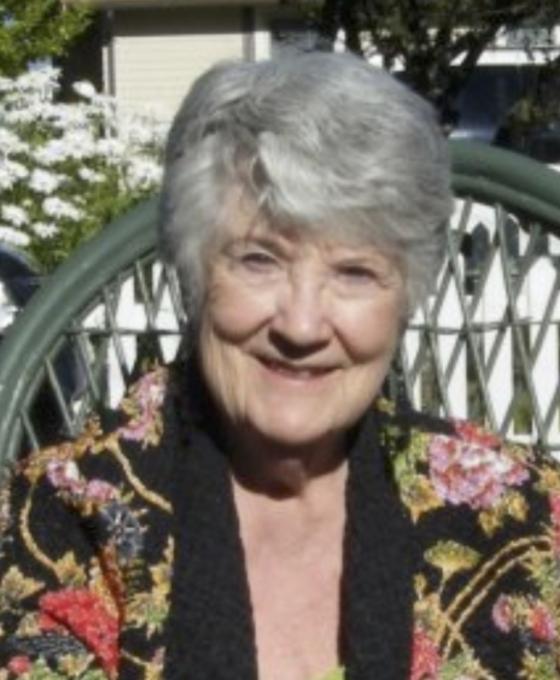 Terry Anderson passed away June 20, 2019, at her place of residence at Judson Park Senior Living in Des Moines, WA due to complications of Alzheimer's.    Terry was born June 8, 1932 in Seattle and resided in SeaTac, WA since 1964 until she moved to Judson Park in 2016.  She attended Highline High School and went to Marylhurst College in Oregon for a short time.   Her first marriage was to John Poysky from 1956-1962, and they had two sons, Mark and Scott.  After her divorce from John, she met George Anderson.  They were married July 1, 1964 and were together until George's passing January 28, 2004.  Terry loved to travel, entertain and play bridge.  She also loved singing in the church choir and participating in community service activities.  Terry also was also active with the Highline Historical Society.
 For 25 years, Terry was active in politics for the City of SeaTac.  She took office in 1989 during the pre-incorporation.  She served consecutively until December 31, 2015 when she retired from the Council.  During her tenure, she served as Mayor and Deputy Mayor.  The impact of her extensive dedicated service to the SeaTac community will long be remembered.
Terry is survived by her son, Scott; daughter-in-law, Cindy; grandchildren, Jaryd, Travis and Whitney. Preceded in death by her son, Mark; husband, George; parents, Bill and Arlene Jarvis and her brother, Bill Jarvis.  The memorial service for Terry Anderson will be held on June 29, 2019 at 1:00 PM at the Southminister Presbyterian Church located at 19834 8th Ave. S. Des Moines, WA 98148.  In lieu of flowers, a donation to the Highline Historical Society or charity of your choice is preferred.