Rainier rumbles by Southwest
Rainier rumbles by Southwest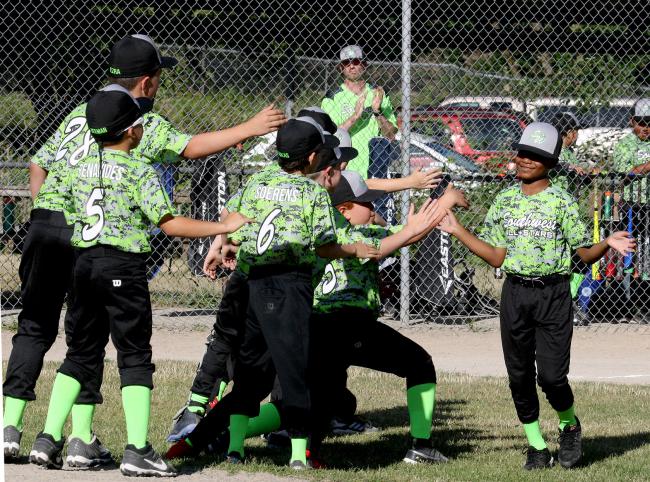 Kurt Howard
Mon, 07/01/2019
By Tim Clinton
SPORTS EDITOR
Southwest of White Center was not without its highlights Friday, even in a 13-0 Minor (age 8-10) Little League baseball all-star loss to the Rainier District team.
Southwest played stellar defense at times when the ball was hit into play, including an unassisted double play.
Lukas Soerens snagged a line drive off the bat of Rainier's CJ Davis and stepped on second base to double off runner William Hendry.
But Southwest was shut out offensively in spite of back-to-back singles by Sitoray Roberson and Ethan Ellis in the bottom of the third inning.
Rainier ran Southwest ragged on the basepaths for most of its runs in the District 7 opener for both teams played at the PacWest complex in SeaTac.
Southwest returns at 9 a.m. Saturday to play Seattle Central in a losers bracket game. Seattle Central took a 10-4 loss to Renton in its opener Friday.
Southwest players are Ethan Ellis, Jack Derning, Cole Utter, Joseph Benavides, Tae Delaney, Lukas Soerens, Ezra Cox, German Benavides, Sitoray Roberson, Juan Carlos Zarate, Jonathan Harris, Jayden Thomas and Pedro Bustos Toledo.