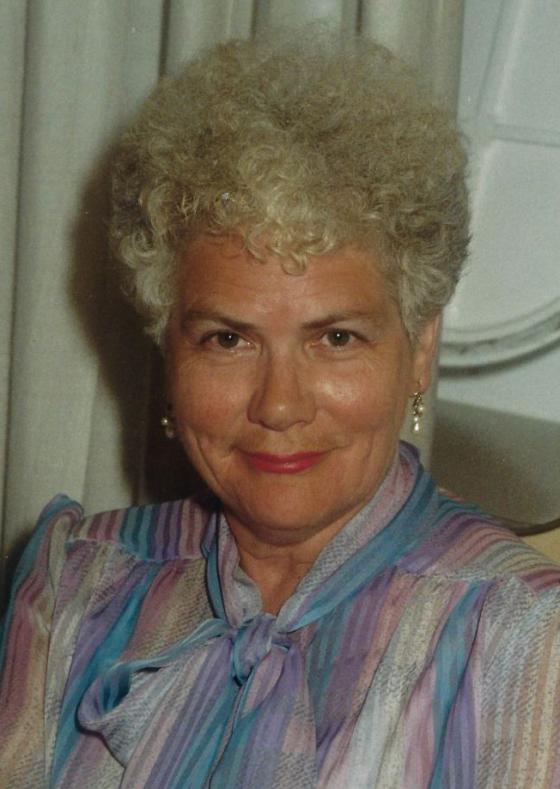 Mary was born to Jay Rolph and Mary Ann Wetzel on 9/4/1929 in Dallas, Oregon and passed away 7/13/19, just two months shy of her 90th birthday.  She grew up in Vancouver, WA, graduated from Vancouver High School and then attended Whitworth College in Spokane where she graduated with a nursing degree in 1951.
After college she returned to Seattle to marry her college sweetheart, Larry, her beloved husband of 55 years.  They married at West Side Presbyterian church and settled in a house in the North Admiral area where Mary lived for almost 60 years.
Mary worked as an RN at West Seattle General Hospital and worked part time as a dispensary RN at Bethlehem Steel, while raising six children.  She drove her car up until last Fall, traveled, attended cultural events, enjoyed going out for breakfast with friends and loved watching football, rooting for the Seahawks, UW, WSU, and Oregon Ducks. 
Mary was an active member of West Side Presbyterian church for 67 years.  Much of that time was spent volunteering for various jobs as well as supporting various missionaries and causes throughout the world in support of God's word.
Mary is survived by her sister Sandra Ritter of Vancouver and her six children, Laurie (Jim) Phillips, Steve (Debbie), Ken (Tisha), Dennis (Denise), Keith (Michelle), Lynn (Scott) Hergert, 12 grandchildren, 5 great grandchildren, and numerous nieces and nephews.  Mary was preceded in death by her husband Lawrence (Larry), and brother George Wetzel. 
Services will be held at West Side Presbyterian church in West Seattle on Tuesday, July 30, 2019 at 12:30 p.m.  Condolences can be made at www.howden-kennedy.com