Rick Steves hosts Kohl-Welles fundraiser
Rick Steves hosts Kohl-Welles fundraiser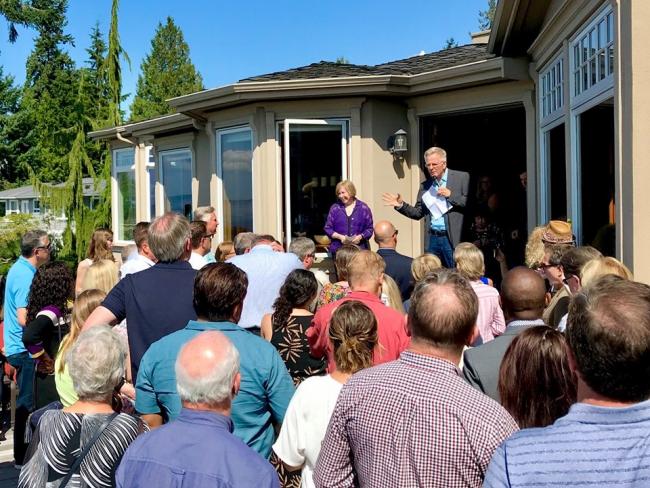 Wed, 08/28/2019
Travel expert Rick Steves hosted a fundraiser for King County Council candidate Jeanne Kohl-Welles Sunday at his home in Edmonds. According to Kohl-Welles, "It was a wonderfully sparkling event with well over a hundred people attending. Rick, Council Chair Rod Dembowski, Former CM Larry Phillips and Rep. Lillian Ortiz-Self spoke. Large number of elected officials there."
In a news relese, Kphl-Welles said "We're less than three months away from the general election, which means that now is the time to get involved in our campaign if you haven't already. I'm spending lots of time talking with constituents who are telling me they share my priorities for our region.
Alleviating homelessness and investing in affordable housing, transit, public health and child care. 
Protecting Puget Sound and our orcas from toxins and dramatically reducing greenhouse gas emissions.  Addressing equity and social justice and public health issues, including domestic and gender violence, gun violence and the need for increased drug and mental health treatment."