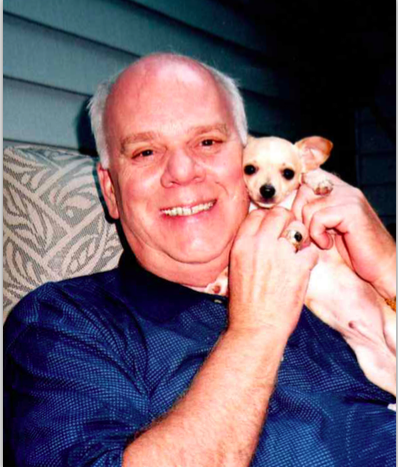 Tom Taylor, Jr. passed away in Des Moines, Washington on Saturday, August 31, 2019 at the age of 75 after a long illness.
Tom was born in Portland, Oregon the second of three children of Edna and Thomas E. Taylor.  He graduated from Cleveland High School in Portland and Portland State University with a degree in marketing and minoring in law. He married Mary Lou Hensley Easterly and raised her son, Scott, as his own. Mary Lou preceded him in death. He had many friends who stayed in contact from grade school, high school and college.
Tom lived in the Portland area for much of his life and moved to the Federal Way area in 1994. During his successful working career, he worked for several companies selling specialized vehicles ranging from Emergency Medical vehicles to garbage trucks and most recently Blue Bird school buses in the Portland and Western Washington areas.  Tom always said he could talk to anyone, from the governor to the garbage haulers. He was always positive and had a witty, dry sense of humor that he got from his father. 
In 2007 he met the love of his life, Connie Fleming.  In 2009 he had a major stroke and although they could not get married, she remained by his side the next 10 years as fiancé, partner and caregiver.
Tom lived in the Judson Park community after his stroke and he and Connie made many friends among the residents and staff. He enjoyed most of the activities they had (except Bingo) and enjoyed eating out in the dining room and going out with Connie to restaurants in the area via the Access bus.  Judson Park nurses and doctors took very good care of Tom with Connie's help.
Tom is survived by his soul-mate/partner, Connie Fleming; son, Scott Taylor and wife Ann; grandson, Trevor Taylor; sister, Doree Jarboe and husband Dan, niece, Danielle Jarboe, nephew, John Jarboe; brother Jerry Taylor and wife Mary, nephews Tim Taylor and Jon Taylor; "Killer" and protector Chihuahua, Poncho; Connie's children, Kevin and wife Joan Fleming, Candace and husband Ryan Sweet, Katherine and husband Rick Moriarty and 6 grandchildren among them,   and many, many friends.
Services to be held on October 5, 2019 at 2 PM at Judson Park Chapel, Des Moines, Washington.