Rams, Beavers win division titles
Rams, Beavers win division titles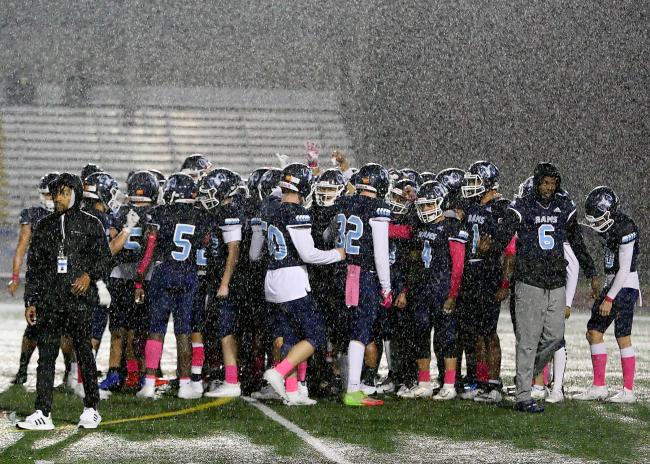 Kurt Howard
Sun, 10/20/2019
By Tim Clinton
SPORTS EDITOR
Two area football teams clinched division titles and the postseason berths that go with them with victories this past weekend and two others can accomplish the same feats with wins this next weekend.
Ballard wrapped up the second tier Metro League crown with a 29-13 victory at the home of also undefeated Ingraham on Friday.
The Beavers improved to 4-0 in division play and to 7-0 overall with the win and own the tiebreaker over one loss Ingraham.
Mount Rainier clinched the third tier title in the North Puget Sound League by pulling out a 24-17 victory over Decatur in overtime Friday, improving to 3-0 in division play and to 5-1 overall.
The Rams will be looking to add to their win total when they wrap up the regular season with a 7 p.m. Friday visit to Kent-Meridian.
Ballard finishes with a 5 p.m. Friday home game against Bainbridge at Seattle Memorial.
Kennedy Catholic and Highline can win their divisions with victories in their final games.
The Lancers improved to 4-0 in the NPSL's top tier division and to 7-0 overall with a 60-10 road win over Auburn Mountainview on Thursday.
They host Kentwood (4-0, 6-1) for a 5 p.m. Saturday showdown at Highline Memorial.
Highline was a 67-14 winner over Foss on Friday to improve to 3-0 in the third tier division of the South Puget Sound League and to 3-4 overall.
Renton is also 3-0 in division play and visits the Pirates at 7:30 p.m. Thursday with the crown and a postseason berth on the line.
Chief Sealth, meanwhile, took a 10-7 loss at Bainbridge on Friday as Foster dropped a 45-36 decision at Franklin Pierce.
Evergreen fell to Renton, 54-16, Saturday as West Seattle lost to Sehome, 40-0, in a non-league game played in Bellingham.
Seattle Lutheran took a 56-8 home loss to Quilcene, also on Saturday.
Evergreen hosts Sand Point of Idaho at 7 p.m. Friday at Highline Memorial as West Seattle entertains Sammamish at the Southwest Athletic Complex.
Seattle Lutheran is back at home at West Seattle Stadium playing Rainier Christian at 1 p.m. Saturday.
Foster gets a 7 p.m. Friday visit from White River and Chief Sealth visits Roosevelt at 7:45 p.m. Friday at Seattle Memorial.