Four progressive SeaTac City Council challengers hope to flip council
Four progressive SeaTac City Council challengers hope to flip council
Outside donations make incumbents cry foul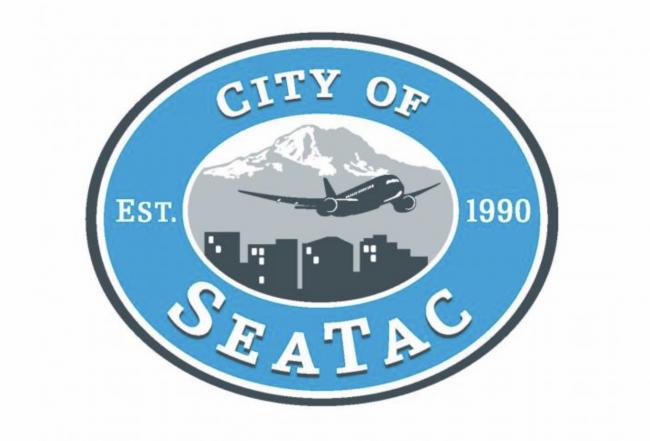 Tue, 10/22/2019
By Gwen Davis 
Elections are coming up, and one city that's usually politically quiet with low voter turnout is turning up the dial this year. The City of SeaTac has four council members up for reelection, and the four challengers are receiving a lot of attention, both inside and outside the city.
Senayet Negusse an educator and senior services provider is running for Position 1 against Tony Anderson;
The incumbent in position 1, Councilmember Rick Forschler, is not running for re-election. 

Damiana Merryweather, a small businesswoman is running for Position 3 against incumbent Peter Kwon; Takele Gobena, a labor organizer is running for Position 5 against incumbent Stanley Tombs; and Mohamed Ali Egal, a social worker is running for Position 7 against incumbent Erin Sitterely. 
There is a major ethnic discrepancy between the people who govern SeaTac and the people who live in SeaTac. The council is made up of mostly white people (except for Councilmember Peter Kwon who is Korean-American). 
According to census data, the city of over 28,000 is mostly non-white, with large populations of East African, Latino and Asian immigrants. Over 46% of the residents speak languages other than or in addition to English at home. Most of the residents are classified as working-class renters, meaning they pay more than 30% of their income in rent. Every precinct, except for one, voted for Hillary Clinton in 2016.
However, the mayor of Seatac, Erin Sitterely, is a Trump supporter who frequently posts pro-Trump views on her public Twitter account. The conservative leaning council has also made several controversial decisions over the past few years, most notably the decision to sell the SeaTac Center, displacing  50+ immigrant small business owners, and the city's unwillingness to block the sale of the Firs Mobile Home Park, displacing 42 low-income households.
Criticism of the current council has run strong, and now progressive groups are hoping to flip the council – voting out the conservative members and replacing them with progressive leaders who more accurately reflect SeaTac's residents. 
Current council members have cried foul, as the challengers have raised far more campaign money than the incumbents, most of it coming from outside donations. ("Outside donations" are considered any money not from SeaTac proper. Money coming from nearby cities like Seattle are considered outside donations.)  As of September 6, 2019, the four challengers have raised $66,786 of outside money, representing 90 percent of the total. 
"SeaTac is under attack by outside special-interest groups who want to buy and remake the city with their political beliefs," reads a post by Councilmember Joel Wachtel, posted on October 4. "They misrepresent facts to align with their political agenda. They seek to undercut the success of the city and council so that the challengers will appear more attractive." The post complains extensively about the outside money, and touts the current council's achievements.
"The City of SeaTac has grown its budget from $33 million to $40 million in four years, with no additional taxes," the post reads. "SeaTac now has a sustainable budget, with a fully funded contingency fund, and is putting over $500,000 annually into human services (one of the highest percentages in the County). SeaTac has not increased its city property tax in three years! (No other city in King County can make this statement). SeaTac has the lowest median income in the County and enjoys the lowest cost of living. The current Council has managed the city's finances better than any prior SeaTac City Council. Today, the city is in its best fiscal position since incorporation!" Wachtel's post reads.
The SeaTac Blog also ran a scathing editorial of the challengers. "The constant drumbeat of an all-white racist council by the challengers (and their supporters) in a minority city is a contrived issue," the post reads. "One thing the City of SeaTac has never had is a racist council."
The post goes on to applaud the council's handling of the SeaTac Center and the Firs Mobile Home Park situation. 
With the election coming up in less than a month, voters will soon choose the political and ideological future of SeaTac.
————————
Comments
Thank you for posting my article. Perspective is a funny thing, depending on where you sit you see different views. Mine come from a city that in 2014 had been financially broken by unbusinesslike and frivolous fiscal management by a party driven agenda. I am proud that the city moved forward on the SeaTac Center redevelopment which will create 683 units of new housing in the city, bringing significant new property tax revenue and $140 million per year new disposable income to support our local businesses. This will protect residential property owners from politically drive property tax increases.it will also provide King County with much need rental options. For our low income residents it will help increase the amount funds for our Human Services program which is funded by 1.5% of the budget!
A strong balance sheet has allowed us to provide top notch services to all segments of the SeaTac community and has created a sustainable budget for many years to come,.
Remember, in 2015 the city had a $33 million budget with a $2.5 million deficit and today we have a $40 million budget with a $25 million surplus, a fully funded contingency fund, no debt , a strong sidewalk building program and fully funded community services.
Considering the financial condition of other South King County cities, SeaTac is doing very well. Of course, the party not in office wants to inherit a substantial surplus, taking it through political trickery is much easier than actually creating it. Ask your self, if it's so easy to become financially strong as a city, why could this council do it in only 4 years and other South King cities cant? The answer is focusing on providing residents with the best run city possible and watching every dollar of taxpayer money spent!
I'm so tired of reading the lies about the Immigrant business owners and the BS against the council about selling the property.
FACT: There were 11 business owners that had signed month to month lease agreements with city of SeaTac. In reviewing a lease agreement it clearly stated that the term of the lease ended 8/31/2019 and the redevelopment of the property.
Also August and September 2018 most of the leaseholders received 5-day pay or vacate notices. Some of the past-due amounts where as high as $118,000 past due.
City council makes decisions based on laws, regulations and guidelines. NOT BY color of your skin.
The only ones being racist is the 4 challengers. It's pathetic that they have to slander them.
The SeaTac Council did not refuse to help the people at the Firs Mobile Home Park. Their issue was (and still is) governed by State Laws ... had nothing to do with the City of SeaTac or it's municipal codes. The State Rep who should have been helping the residents (Mia Gregerson) did nothing except to continually give the residents useless advice to blame the City. She has an ax to grind with the City of SeaTac because the voters rejected her progressive liberal policies. She could have helped these people at the State level, and if she had they would all be in new places to live by now. Her personal vindictive agenda was more important to her than doing anything positive for the residents of the Firs.
Add new comment