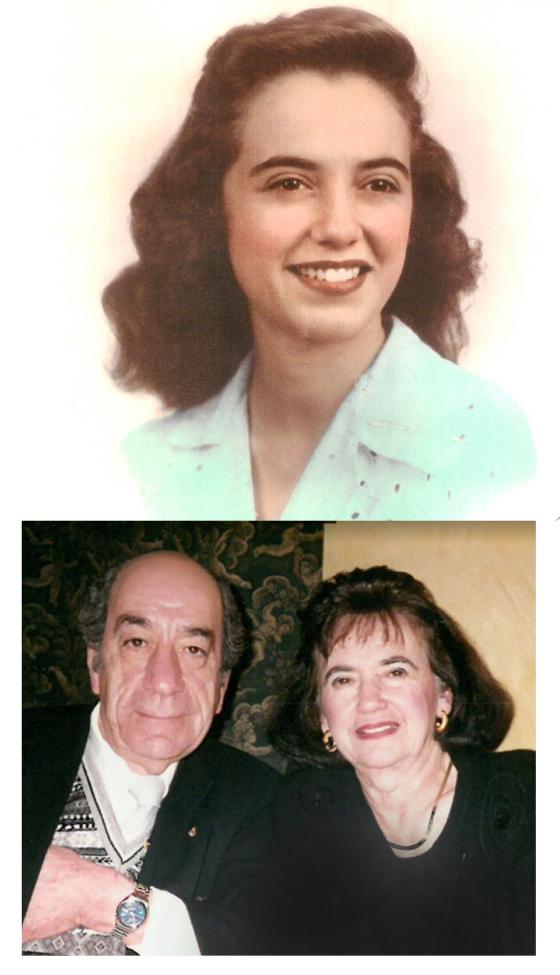 Gloria Stella Blanco passed away peacefully at her home surrounded by her loving family.  She was a cherished wife, mother and grandmother.
Gloria is survived by her four daughters:  Suzanne (Eddie) Constant, Bellingham, Roxanne (Charlie) Blanco Mitchell, Seattle, Marcia (Kelly) Loreth, Renton, Lisanne Blanco, Burien.  Seven grandchildren, Yancey Constant, Denise Koffler, Andrea Loreth Dreyer, Melissa Hale, K.J. Loreth, Wills Mitchell and Shayne McIntyre.  Twelve great grandchildren, and one great-great grandchild.  Two sisters and one brother: Mary Lopez of El Paso, Texas, Robert Delgado of Gilbert, Arizona and Martha Bostwick of Sherman, Texas. Also, many loving nieces and nephews.
She was preceded in death by her son Daniel in 1994 and her husband Tito, in 2006.
Born in El Paso, Texas, she went to Austin High School where she met her husband, Tito, and attended Texas Western College of Mines for 2 years. 
Gloria was a strong, selfless and loving Mother.  Her children and grandchildren were the love of her life.  She was an excellent cook, always in her kitchen, cooking delicious Mexican food and took much joy in sharing her recipes with all her family. She enjoyed her flowers and garden and was an avid reader and took pride in teaching her family how to play Liverpool Rummy, the family card game.  She and Tito loved their travels to Hong Kong, Paris, Ireland, Italy and many other places.  Gloria loved her football.  She was a University of Washington Husky ticket holder for 60 years.  She and Tito were proud members of the Elks and the Eagles and spent many Saturday nights dining and dancing.  They had a great passion for food and wine.  
The family wishes to extend its heartfelt gratitude to Lena, Flo, Avelina and Dr. Srivatsal for their loving and compassionate care for our mother, and everyone at Evergreen Hospice. 
Catholic Mass at St. Bernadette's Church on October 29, 2019 at 11:00 a.m.  Interment at Tahoma National Cemetery 1:00 p.m.
Please join us for a Celebration of Life at Angelo's' Ristorante in Burien, WA at 3:00 p.m.
In lieu of flowers, remembrances may be made to Lewy Body Dementia (LBDA.org) or Northwest Parkinson's Foundation (NWPF.org).  Please sign the online guestbook at BonneyWatson.com.