Sportswatch
Sportswatch
Sporting events worth keeping an eye on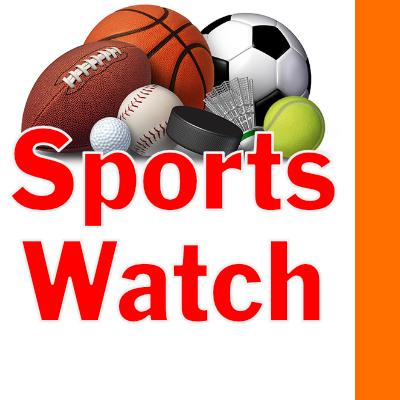 Tue, 11/05/2019
By Tim Clinton
SPORTS EDITOR
High schools
Football
Three area teams are involved in playoffs with state final 16 berths at stake.
Ballard carries its 9-0 record up North to play Wesco No. 1 Marysville Pilchuck at 7 p.m. Friday in Marysville.
Mount Rainier's 7-1-1 team entertains Union of Vancouver at 1 p.m. Saturday at Highline Memorial Stadium.
Kennedy Catholic waits until 7 p.m. Saturday to host North Creek of Bothell at Renton Memorial. The Lancers are 9-0.
Chief Sealth visits Newport for a 7 p.m. Thursday non-playoff game and Evergreen drops in on West Seattle at 7 p.m. Friday at the Southwest Athletic Complex.
Girls soccer
Kennedy Catholic meets Bellarmine for a 6 p.m. playoff match Thursday at Federal Way Memorial.
Volleyball
Kentwood is hosting the North Puget Sound League playoffs Thursday.
Kennedy Catholic battles Federal Way at 5 p.m. and Mount Rainier meets Decatur at 7 p.m.
Foster meets Kingston at 5 p.m. Thursday at Franklin Pierce as Highline travels to North Mason for a playoff match.
Cross country
State high school cross country championship races for all classifications take place Saturday at the Sun Willows Golf Course in Pasco.
The wheelchair race starts off the action at 9:30 a.m. and other classification races follow every half hour until the last one starts at 3 p.m.
Girls swimming
Sea-King Class 3A swimming takes place at the Mary Wayte Pool on Mercer Island, with preliminaries at 2 p.m. Friday and finals at 7 p.m. Saturday.
Juanita hosts diving at 9:30 a.m. Saturday.
The West Central District 2A swimming is at Hazen, with preliminaries at 5 p.m. Friday and finals at 4 p.m. Saturday.
Lindbergh hosts diving at 10:30 a.m. Saturday.
Pros
Seahawks
Seattle goes on the road to play the San Francisco 49ers in a 5:15 p.m. Monday Night Football game to be shown on ESPN cable television.
Sounders
Seattle plays Toronto for the Major League Soccer championship at 12 p.m. Sunday at CenturyLink Field.
Channel 4 will televise the action live.
Thunderbirds
Seattle will be at home at the accesso Showare Center in Kent playing Kamloops at 7:35 p.m. Friday and Everett at 6:05 p.m. Saturday.
Colleges
Husky football
Washington visits Oregon State for a 7:30 p.m. Friday game to be carried on Fox Sports 1.
Cougar football
Washington State University drops in on California for a 4 p.m. Saturday game on the Pac-12 cable network.
Husky volleyball
Washington visits Oregon at 8 p.m. Thursday and Oregon State at 12 p.m. Sunday.
Both matches can be seen on Pac-12 cable.
Husky men's hoop
Washington takes on Baylor at 6:30 p.m. Friday on ESPN before hosting MSMU at 6 p.m. Tuesday on Pac-12 cable.
Husky women's hoop
Washington entertains CSU Bakersfield at 7 p.m. Friday and Tulane at 2 p.m. Sunday.
Weber State visits at 10 a.m. Wednesday.
Cougar men's hoop
WSU will be at home in Pullman playing Seattle University at 6 p.m. Thursday on Pac-12 cable before visiting Santa Clara at 7 p.m. Tuesday.
Cougar women's hoop
The Cougars host BYU for a 1 p.m. Saturday clash.
Redhawk men's hoop
Seattle University hosts Eastern Washington at 7 p.m. Saturday on ROOT Sports cable.
Redhawk women's hoop
Seattle visits Utah State at 6 p.m. Saturday and Idaho State at the same time Monday.
Bulldog men's hoop
Gonzaga hosts UAPB at 5 p.m. Saturday and North Dakota at 6 p.m. Tuesday with both games on ROOT Sports.
Bulldog women's hoop
CSU Bakersfield visits the Lady Bulldogs at 2 p.m. Sunday.