Bellarmine Prep defeats Kennedy on "Golden Goal"
Bellarmine Prep defeats Kennedy on "Golden Goal"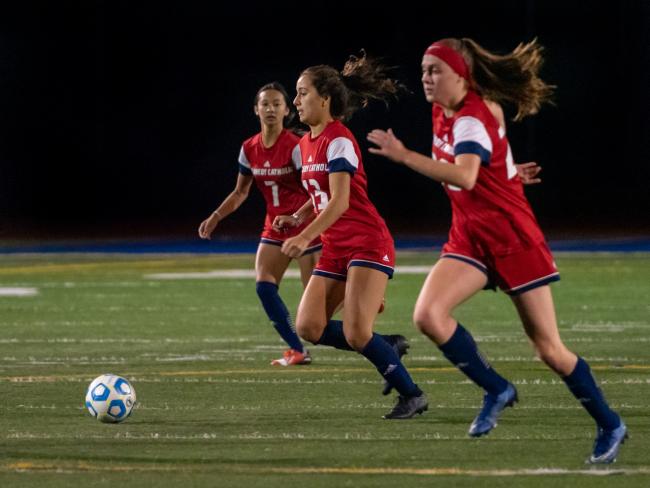 Fri, 11/08/2019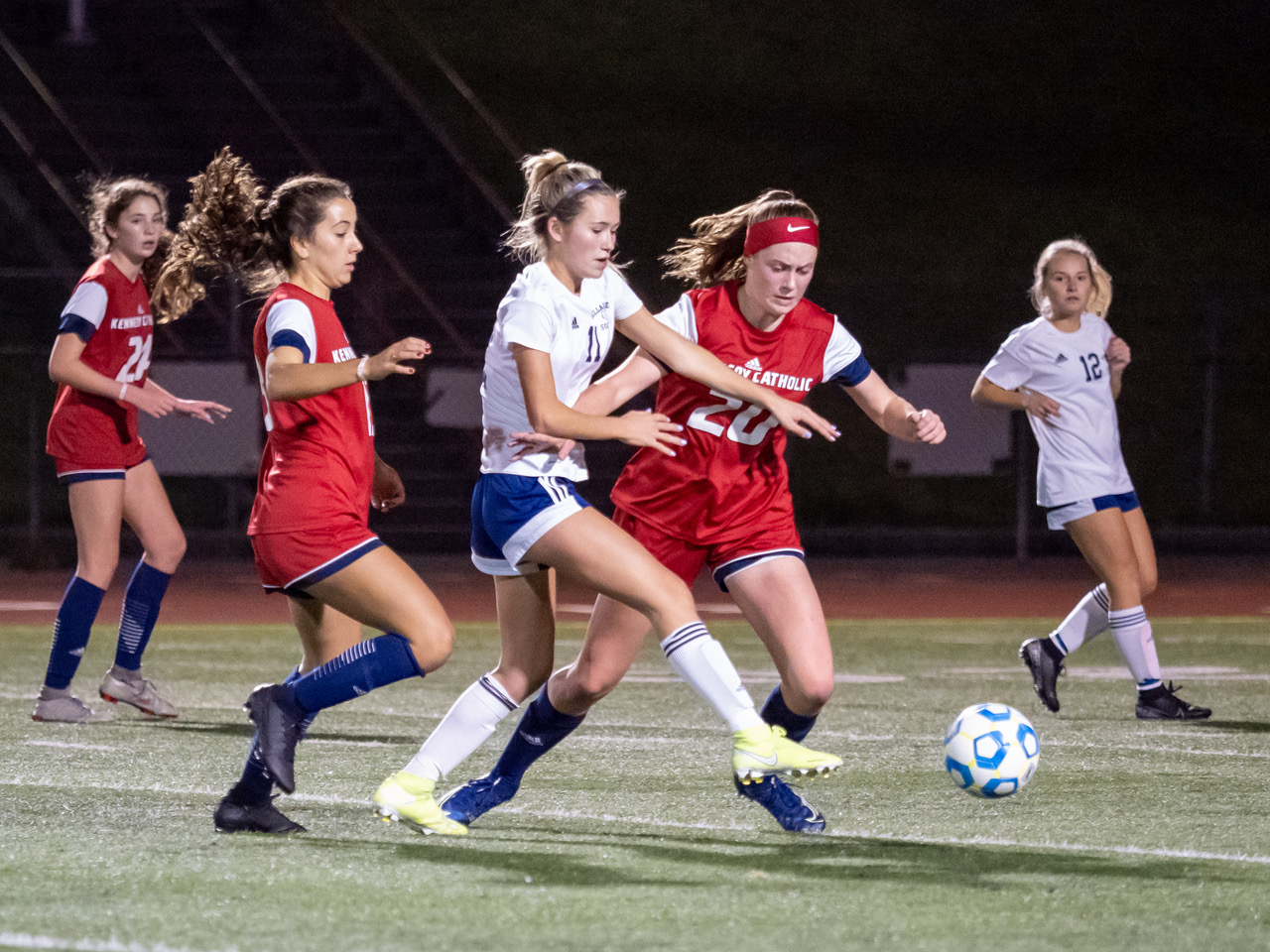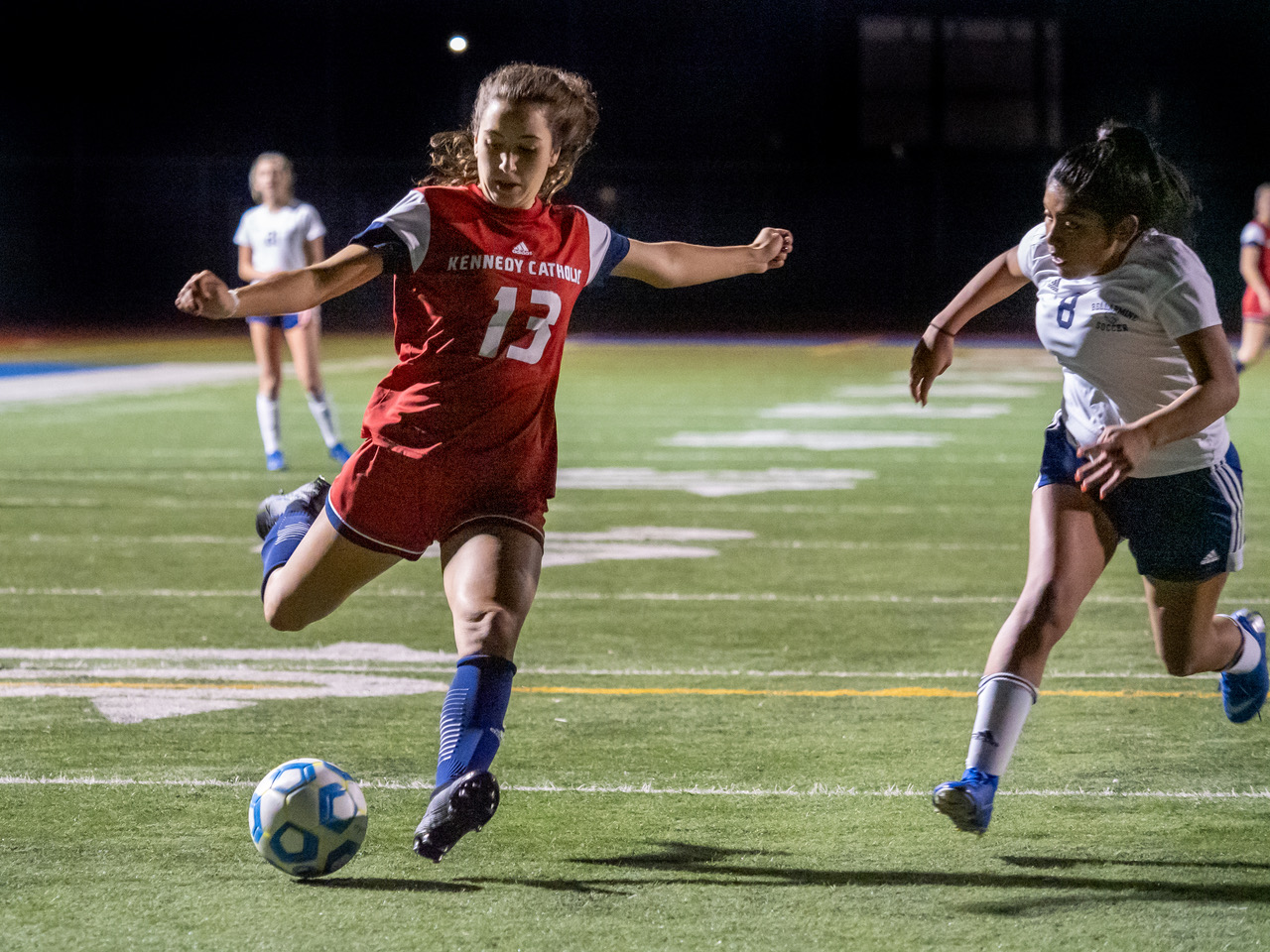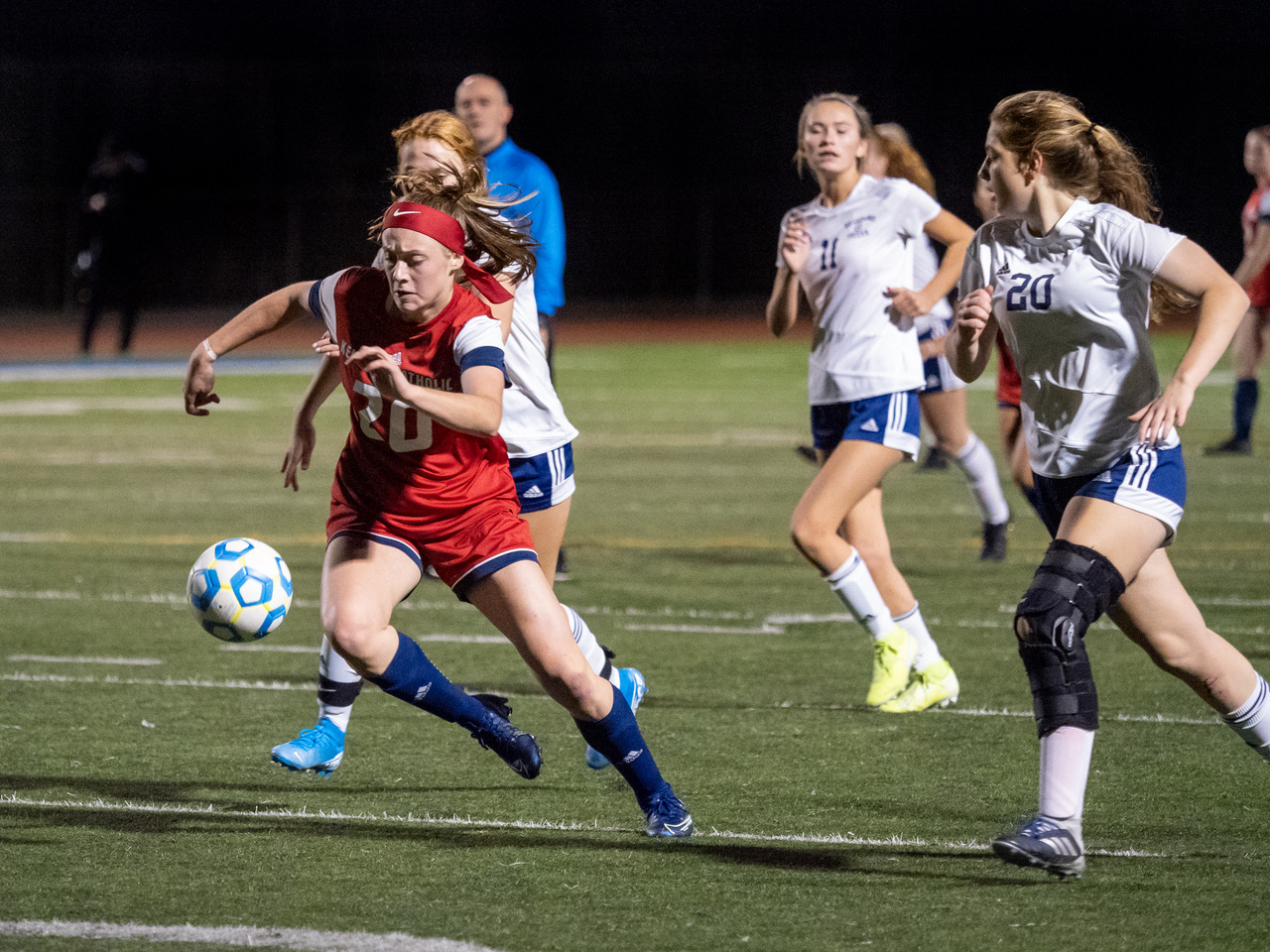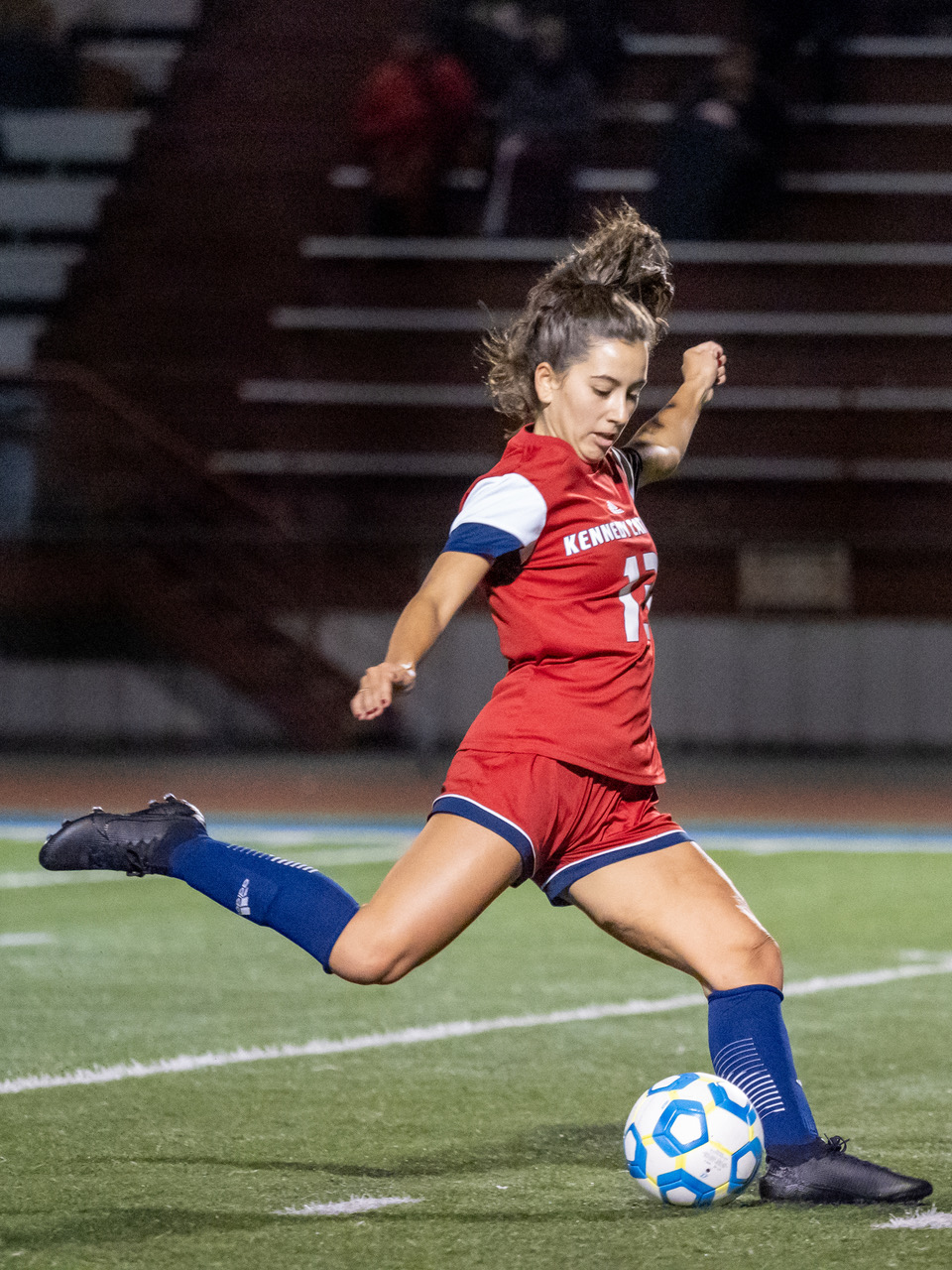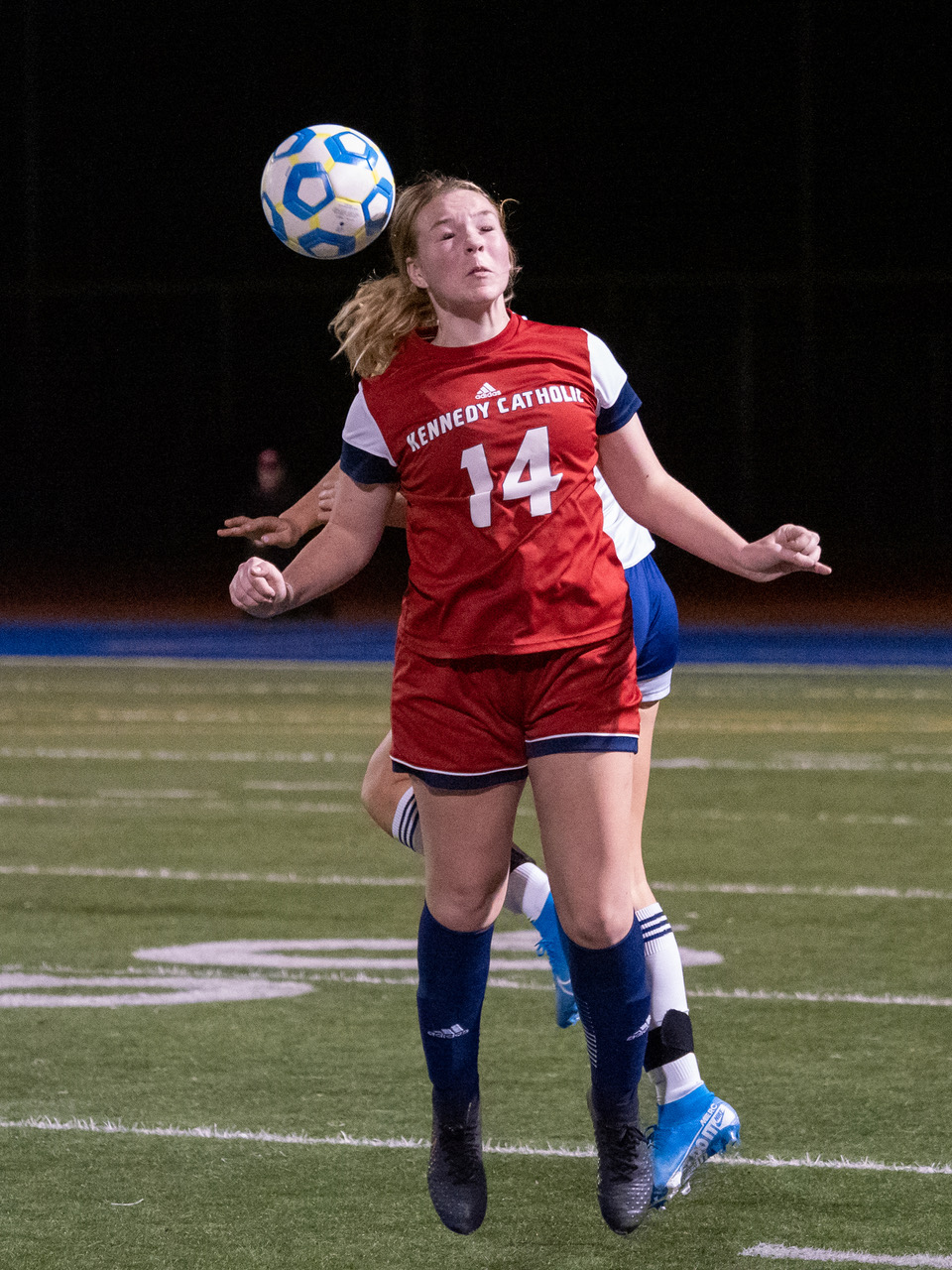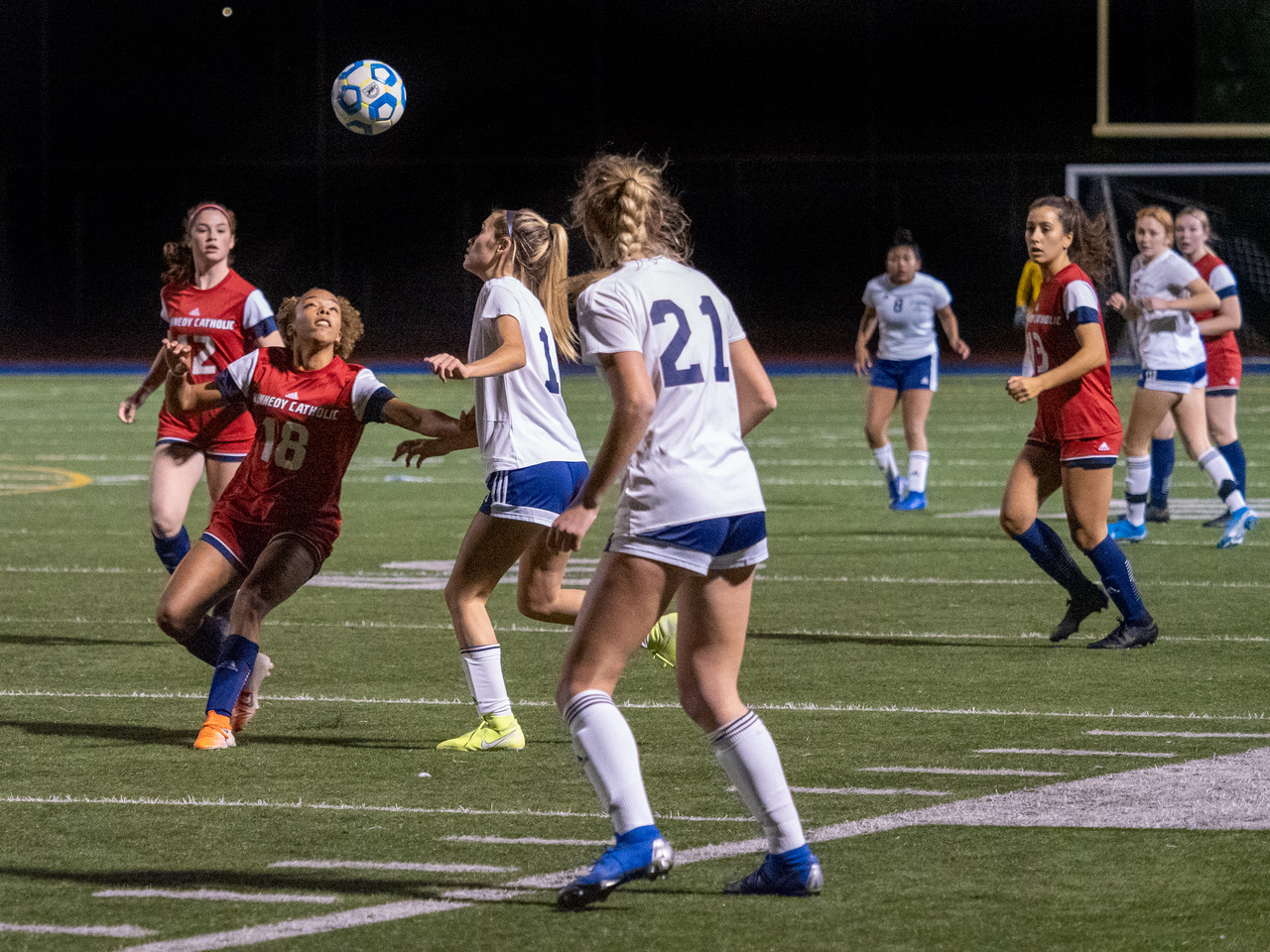 By Gerardo Bolong
CONTRIBUTING WRITER
FEDERAL WAY - Abigail Ogard's high shotinto the right side of the net inside of two minutes of the first five minute"Golden Goal" overtime gave SPSL No. 4 BellarminePrep (9-6-2) a stunning 2-1 West Central/Southwest Bi-District girls soccervictory against ninth-ranked Kennedy Catholic (14-1-3) on the pitch of Federal Way Memorial Field on Thurs,, Nov. 7, to end the Lancer season while advancing the Lions to the first round of the state playoffs.
Bellarmine Prep was on fire early with quick moving attacks and spread the players nicely to gain field possession.
In the eighth minute, a Lancer shot hit the shooter's right post, but three minutes later, Kennedy Catholic started picking up the pace behind the movements of Alyssa Bernd, Natalie DeGagne, and Sarah Eykel.
Surviving a few dangerous Lion shots, the Lancers took a 1-0 lead in the 36th minute.
Grace Edvalds delivered a good crossing pass from the right side and Ogard's point blank shot was nicely smothered as the first half came to an end.
Second half action favored Kennedy Catholic, although the both teams created dangerous attacks that featured consecutive assaults on each other's goal.
It was an own goal at 43 minutes of elapsed game time that deadlocked the score at 1-1.
There, the score remained until the end of regulation, necessitating the first five-minute "Golden Goal" sudden death overtime. 
Forward Cecelia Crosby nearly won it for KC with an angled kick toward the left post. A diving BP goal keeper just defected the ball away from goal thus setting up Ogard's winner.
Delaney Hayes, Olivia Erwin, Sosna Araya, Cassidy Elicker, Ashley Nguyen, Sarah Eykel, Jasmine Suarez, Penny Nguyen, Lauren O'Keefe, Natalie DeGagne, Alyssa Bernd, Lexi Lerwick, Cora Cardenas, Abbie McBroom, Cecelia Crosby, Cameron Murray, Natalie Firth, and Avery LaVassar comprise the Kennedy Catholic player roster.
Head coach Michelle Beattie is assisted by Michelle, Williams, Sam Crawley, and Ashley Cusack.
Sam Reed is the Lancer Athletic Director.