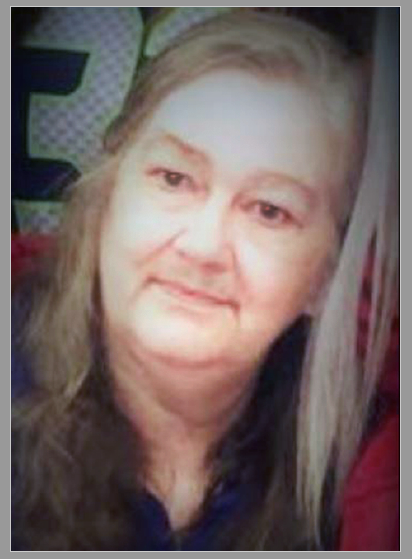 It's with profound sadness I announce the passing of my mother, Cheryl Anne Kivi (Patterson), on Thursday, November 7, 2019 after a long battle of health complications.

Cheryl, 65 years young, lived in Ballard for 60 years, moving to Everett 5 years ago to be closer to her daughter and grandchildren.   However, she always considered Ballard home, and she was definitely a "Ballard Girl" through and through!  She was a devoted mother staying home or working on the side to ensure she was with her only child, Jennifer Schmitz (Kivi), as much as possible.  She wanted more than anything to be a present momma!  Over the years she babysat many children, worked retail, and eventually became a respected kitchen and bath designer for Ernst Home Center.

Cheryl is survived by many family, friends, and neighbors including her only child Jennifer, granddaughters, Jessica, Samantha, and Aundrea', great-grandchildren, Remi and Jackson.  My mother leaves behind her sweetheart of the last 18 years, Lee Vicary.  She is also survived by 3 siblings and their families, Terry (& Janice) Patterson, Laura Johnson, and Alan (& Wayne) Johnson and 1 brother-in-law Mike & (best friend) Terra Morrison.  My mother loved her nieces and nephews Desiree, Rachel, Joshua, and David.  My mother also leaves aunts and numerous cousins.  She was preceded in death by her parents Elaine Johnson (Westphal) and Terrell Patterson, brother Wayne Patterson, and last, but not least, my father and her devoted husband of 29 years Robert Kivi (Bob) (2001).  It brings me great peace to know my Mom and Dad are catching up and sharing eternal peace together in Heaven.

Her legacy will live on in the hearts and minds of everyone she interacted with as well as those she has touched but never met. Share your stories of remembrance on Saturday, November 23, 2019, at the Everett Golf and Country Club, 1500 52nd St SE, Everett, WA from 10:45 a.m. -- 2:30 p.m.

I would ask that you take time to tell your families you love them in honor of my mother, especially at this time of year.