The Kindness Quotient
The Kindness Quotient
Down in the blue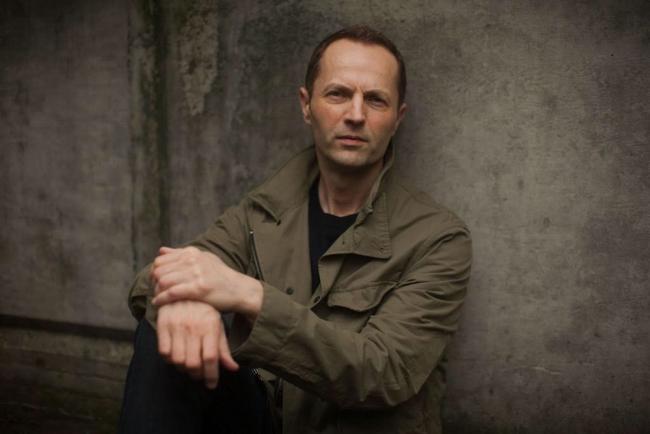 SJ Mackay
Fri, 11/29/2019
by SJ Mackay
As a child, Michael Sievers experienced moments of inspiration that forever mark his life. Simple, 'aha' moments for his love of music, which grew into a passion. At thirteen one such moment occurred while listening to Prince's Let's Go Crazy raking leaves, sunlight filtering with a new Walkman in his hand; it was bliss. This bliss turned into a lifelong friendship with music. Memorable songs laden with unforgettable lines and guitar solos that become pivotal points. For example, Bruce Springsteen and Prince continue to be inspirational friends for Micheal through their music; they provide comfort and creative insight. They also have led Sievers in his journey with writing, producing and playing music. 
The content for his music stems from experiences namely in the area of heartbreak. The relationships that ended brought creative clarity. Sievers is adept at seeing grief up close through his music, line by line his words have universal relatability and elegance, comforting in its cathartic emotional impact inspiring others to experience their journey with grief.  His favorite line in his newly released album, Down in the Blue, 'What could I expect another shipwreck taking me down in the blue, under the ocean that's where I found you.' It's his rock 'n' roll version of hitting rock bottom and climbing up. The renewal comes from exploring the depths where light is invited at some point along the way, illuminating a deeper truth. 
"Grief can evolve from points of despair to plateaus of acceptance," Sievers said.
He wanted to take a courageous look at some things that didn't work out and by expressing those emotions, he released them. Creating art through difficult topics allows for even more artistic work. "It's a fascinating process", he says, "how doing the work of writing helps you discover what you want to say." As you begin to write ideas start to form such as Sievers did with his approach to grief. 
He noticed an arc, a narrative during his discovery process of writing. His creative narrative is told through the EP of which he is immensely proud and rightly so. It's beautiful and comes straight from his heart with vulnerability and strength. With no road map for grief, the songs honors the unexpected emotions of the grieving process. 
As an artist Sievers wanted to convey the depth and vulnerability of heartbreak. And in the world of heartbreak there are no rules as to who breaks whose heart; it's simply loving and losing. He brings that simplicity to his experience to be relatable for all who listen. 
He noted that the most surprising thing about grief is how it evolves and changes and it's irrelevance to linear time. He doesn't expect things to move along in a linear way, he does know that on average he's headed in a upward moving, positive direction. 
"There are times when you're lonely and then you pick yourself up, at which point you know life is worth living," he said. 
Ultimately, Michael Sievers' EP, record, vinyl is a reminder to be self aware for it holds valuable information, where going to the depths brings dimension creating room for light that sparkles and shines.
What's next for Michael? He will know as he's writing. 
Comments
Well said! So true! Wish I'd known sooner in life!
Add new comment