Decatur strikes out Kennedy Catholic
Decatur strikes out Kennedy Catholic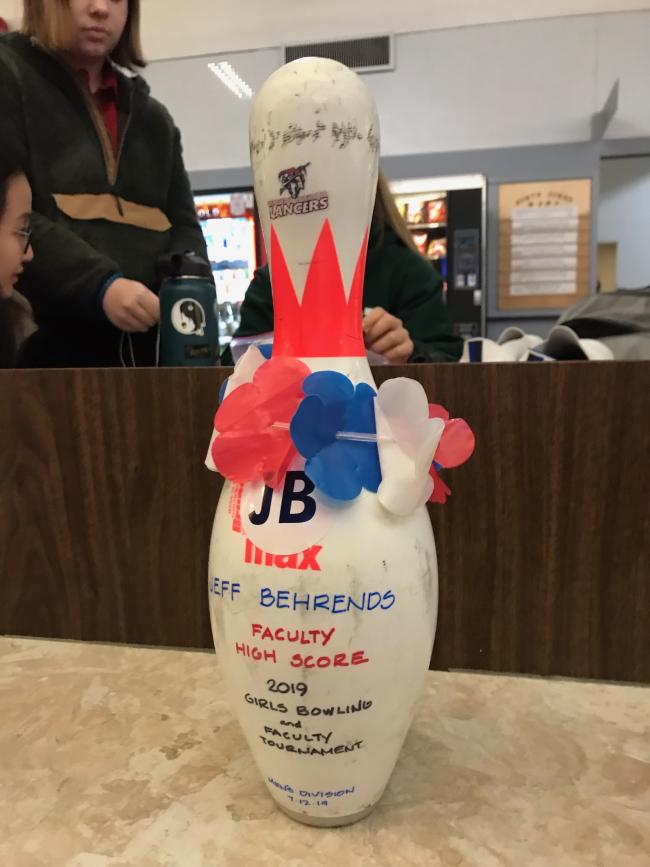 Mon, 12/02/2019
By Gerardo Bolong
CONTRIBUTING WRITER
FEDERAL WAY - Kennedy Catholic opened the NPSL 4A girls bowling season in a 5-0 loss to Decatur at Secoma Lanes on Tues., Nov. 26.
Starting with all marks in the first frame, the Gators led 208-162 after three frames and steadily pulled away for a win at 831-664 in game No. 1.
Sydney "Weebs" Weber paced the Lancers with a 148 while Ruth Magana consistently hit the 1-3 pocket to lead Decatur with a 226.
Following three frames in the second game, the Lancers were within 250-201, but Magana opened up with a strike, spare, and six- bagger before faltering slightly into a 216 to lead the Gators to an 851-638 triumph.
Magana was joined by teammate Natalie Hanson's 202.
With an insurmountable total pitfall margin, Decatur completed the sweep with a 184-101 win in Baker format game 1, and a come from- behind 140-130 victory in the second Baker.
Carmella Lau In her first two and one-half months of bowling and fourth game with a new bowling ball switched to Lancer varsity for the second game in a team high 160.
Before this evening, her previous two scores were 136 and 142.
"It's all great," she said. "It's nice to know I'm improving. The lanes helped my spin as I got more hook on the ball."
Fittingly for the season, her highlight had to do with strikes.
"Getting a turkey (three strikes in row) was fun," she added.
Head coach Steve Woodcock had some thoughts.
"We knew that Decatur was probably the top seed in the league," Woodcock said. "This was a night for youngsters to have fun and get experience. The kids are still excited to be dedicating this season to Jeff Behrends."
Behrends had strong ties to the KC players and was selected as the faculty member to bowl with before his untimely death the morning of Kennedy Catholic's football game against Federal Way.
The team displays a bowling pin dressed with a lei and Behrend's name on the pin.
Photo by Gerardo Bolong
Kennedy Catholic has dedicated its bowling season to the memory of faculty member Jeff Behrends.