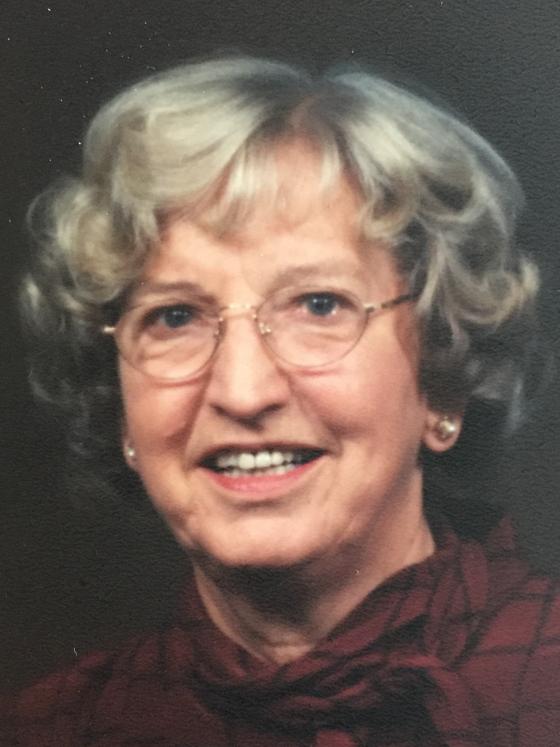 Tena Hendrie of the Fauntleroy area of West Seattle passed away peacefully on November 9, 2019, just days after celebrating her 92nd birthday with her family.  She was born Bertena Hendren in 1927, on her family farm near Dyersburg, Tennessee.  In 1950 she began a teaching career in the public schools of Dyer County, having graduated from Murray State College, but soon set her sights on broader achievements.  In 1954 she went to Japan, serving as a civilian with the U.S. Air Force.  She set up and ran a hobby shop for the airmen with a focus on photography and remote-control model airplanes, and judged model airplane contests in that region of the Far East.  With her savings she then put herself through the Teachers' College at Columbia University, earning a Master of Arts in Education.  She took a job at UW teaching home economics and fell in love with Seattle.  She was initially intent on remaining in a professional career but was ever thankful for having changed her mind toward having a family of her own.  She married Bill Viloudaki in 1959, and they settled in Fauntleroy where they raised three children, taking full advantage of the Northwest's many splendors.  Later she launched a satisfying career in real estate with Del Bianco and Windermere, where she enjoyed fitting homes to families.
In 1983 she re-married, to Dick Hendrie, with whom she was able to travel extensively, seeing much of the world together.  She and Dick eventually welcomed five grandchildren into their lives, from whom Tena drew great joy and enrichment.  Two great-grandchildren, much adored, followed Dick's passing.
Tena was an ardent member of the League of Women Voters, and actively engaged in local discussion of foreign policy and global issues.  She was active in other women's groups and book clubs, and enjoyed time spent with friends there and in the community.  Alki and Lincoln Park were among her favorite places, especially at low tide.
Tena is survived by her children Scott Viloudaki (Julie) of Jamestown RI, Amy DeRocher (Jay) of Bothell, and Bob Viloudaki (Vickie) of Seattle; stepchildren Steven Hendrie and Jeanne Hendrie of Bonney Lake; grandchildren Jenna Viloudaki (Jose Pacheco) of Seattle, Cara Viloudaki of Seattle, Emily Viloudaki of Waltham MA, Julia DeRocher of Bothell, and Will Viloudaki of Richardson TX; and her precious "GGs" Elenna and Scarlett Pacheco-Viloudaki.
A celebration of Tena's life will be held Saturday December 14, 2019 at 11 AM, at Fauntleroy Church, 9140 California Ave SW.