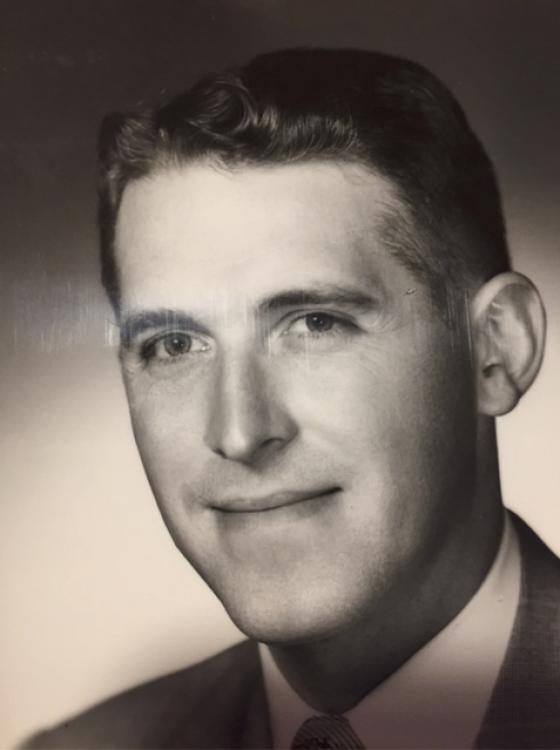 Robert Henson Merryman died on November 12, 2019 at the age of 96.  At the time of his death, he was living in the Wyatt House, an assisted living facility on Bainbridge Island.  
Bob was born in Bremerton, WA on May 9, 1923, the son of Robert Merryman, Sr. and Frances C. Merryman. He graduated from Renton High School in 1941 and enrolled at the University of Washington.  During WWII, Bob was called to active duty in 1944 as an ensign in the U.S. Navy.  He served in the Pacific theater, becoming commanding officer of his amphibious landing ship by the end of the war.
Following the war, Bob finished his studies at the UW, earning a bachelor's degree in business.  Much of his professional career was in sales and commercial real estate.  He became owner of Merryman & Associates, a commercial real estate firm in Burien, and owned and managed numerous properties.  Bob was active in the community, an active boater, and pursued his passion for fishing, travelling to British Columbia for over 40 years to catch king salmon.  He will be memorialized at the Acacia Memorial Park & Funeral Home in Seattle on January 14, 2020.