Sealth's Leui ranks No. 1 in state at 285 pounds
Sealth's Leui ranks No. 1 in state at 285 pounds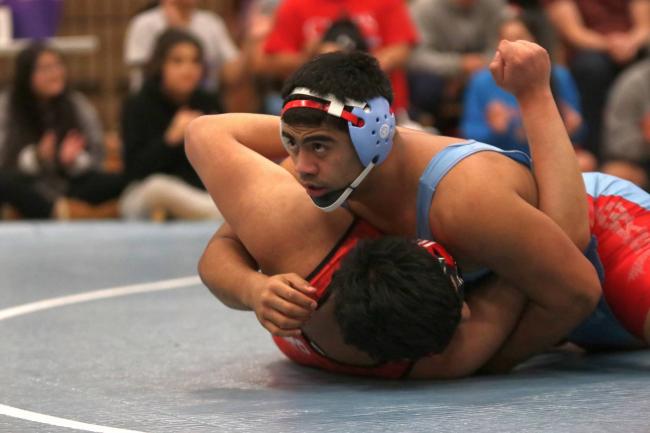 Photos by Chelle
Sat, 02/01/2020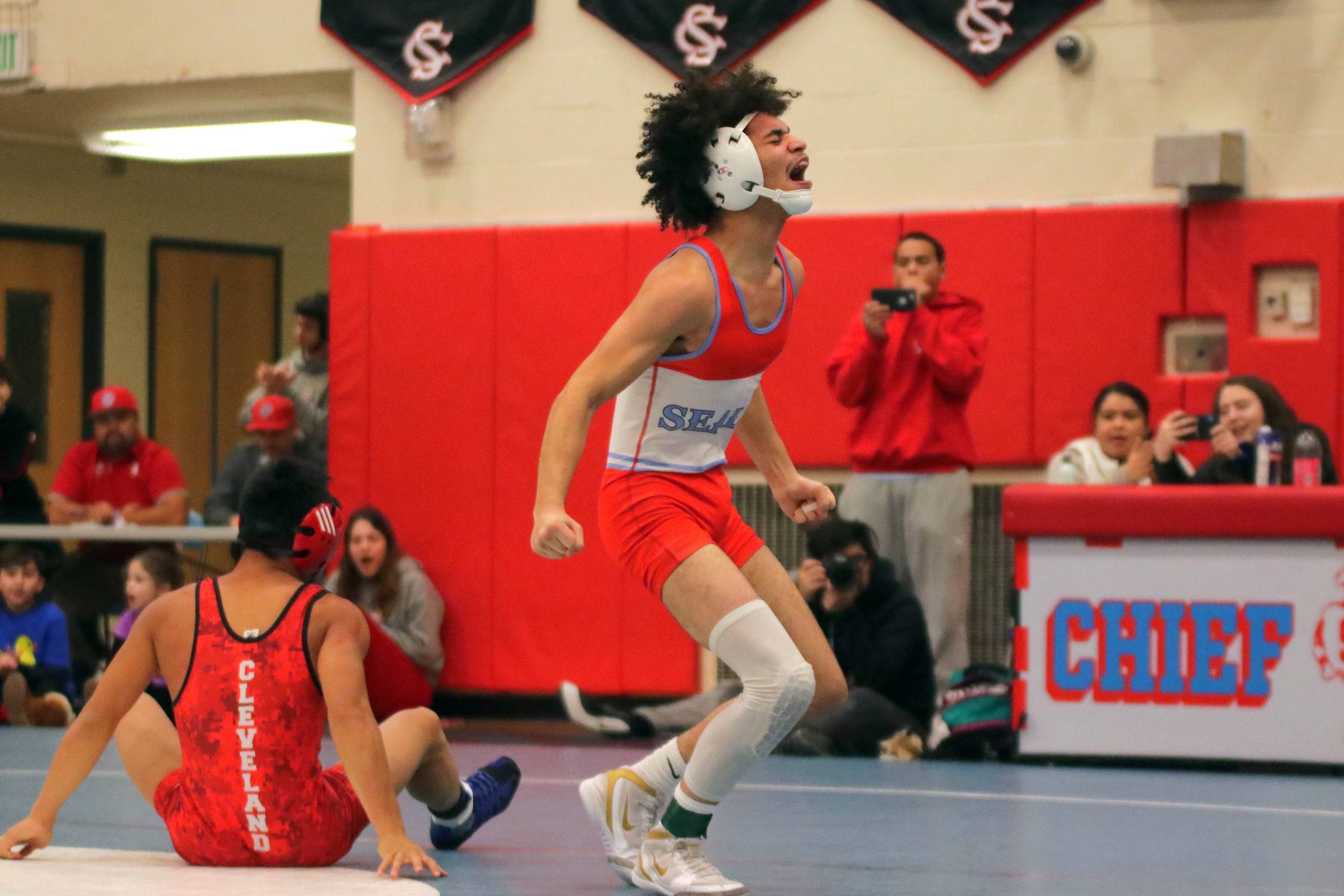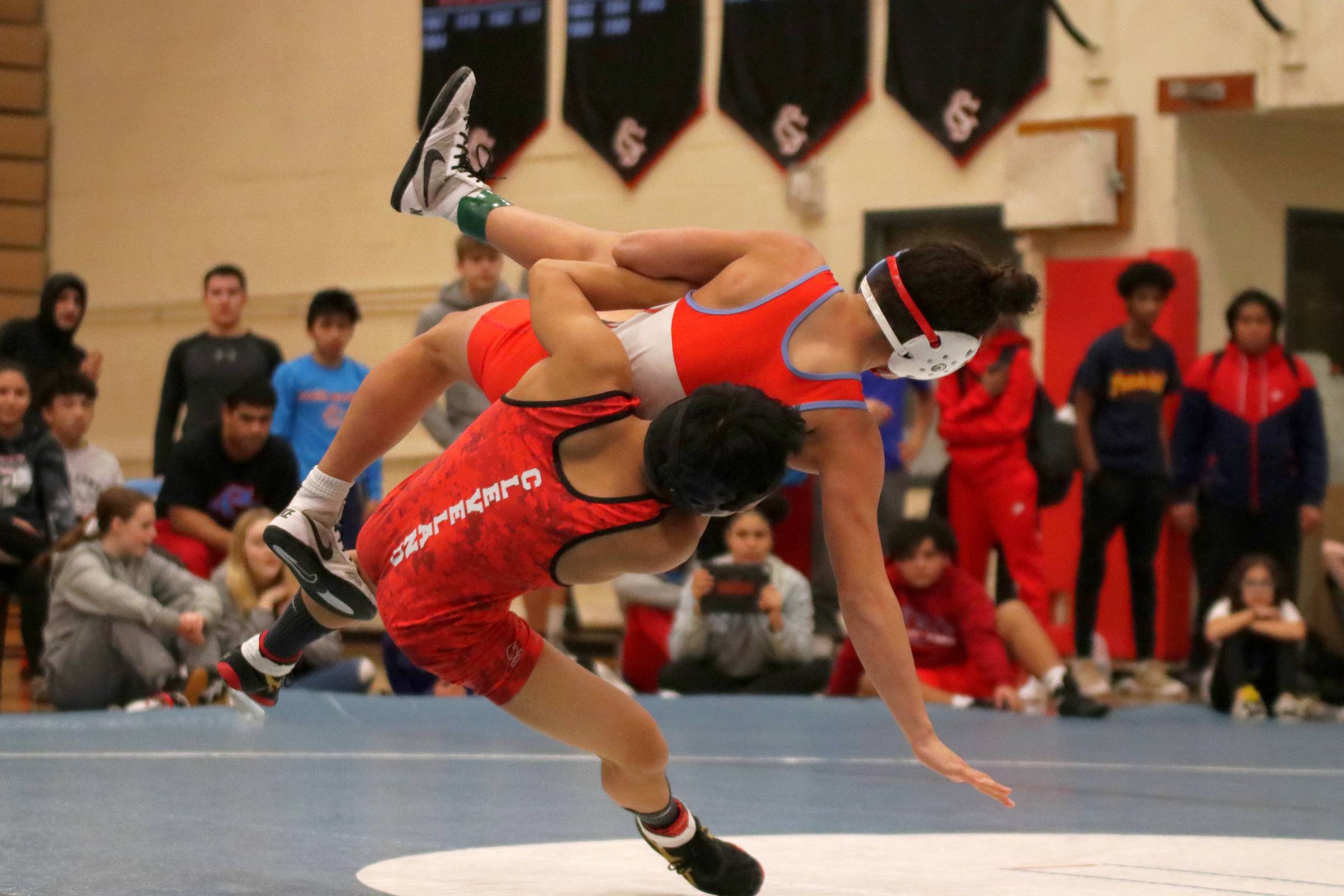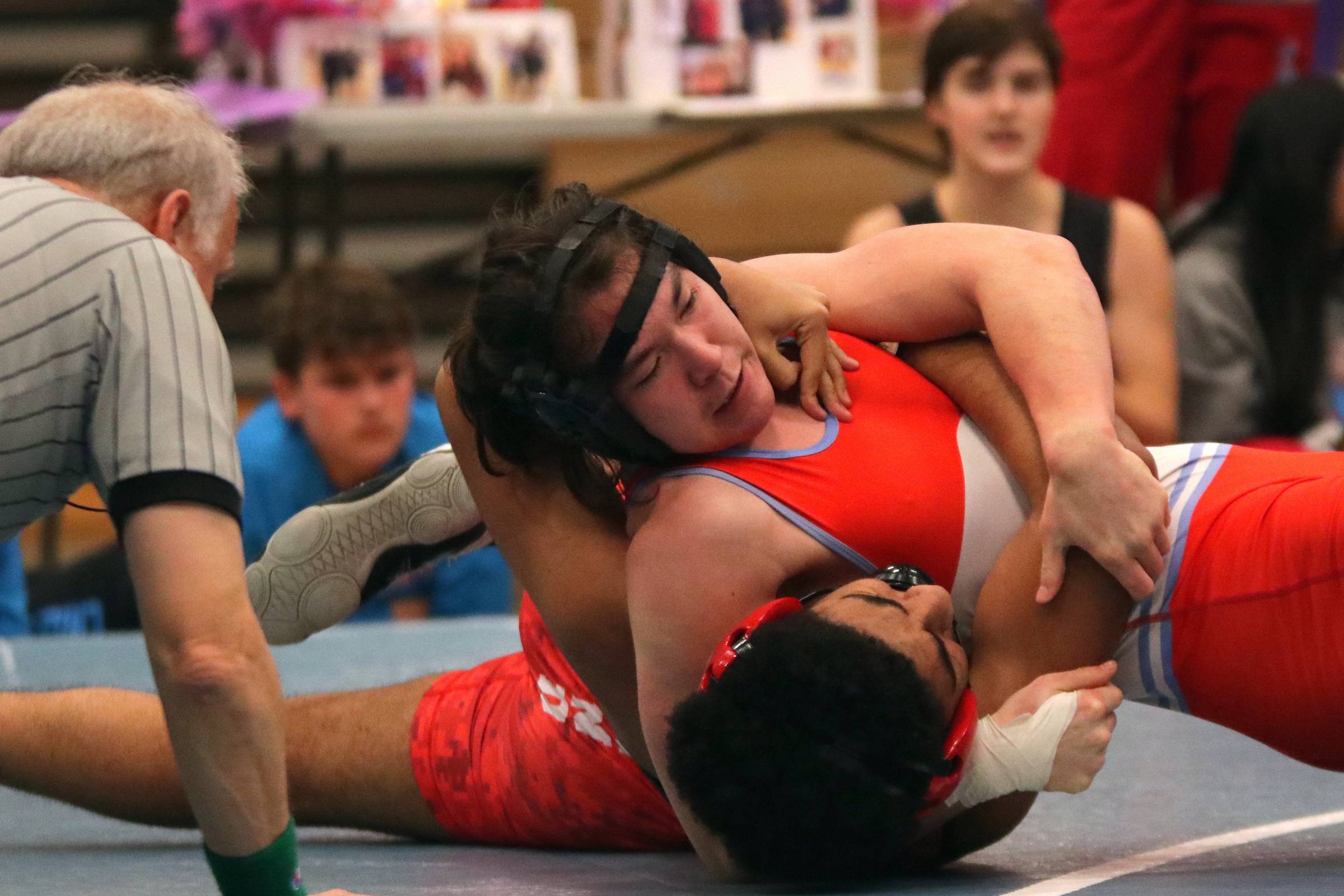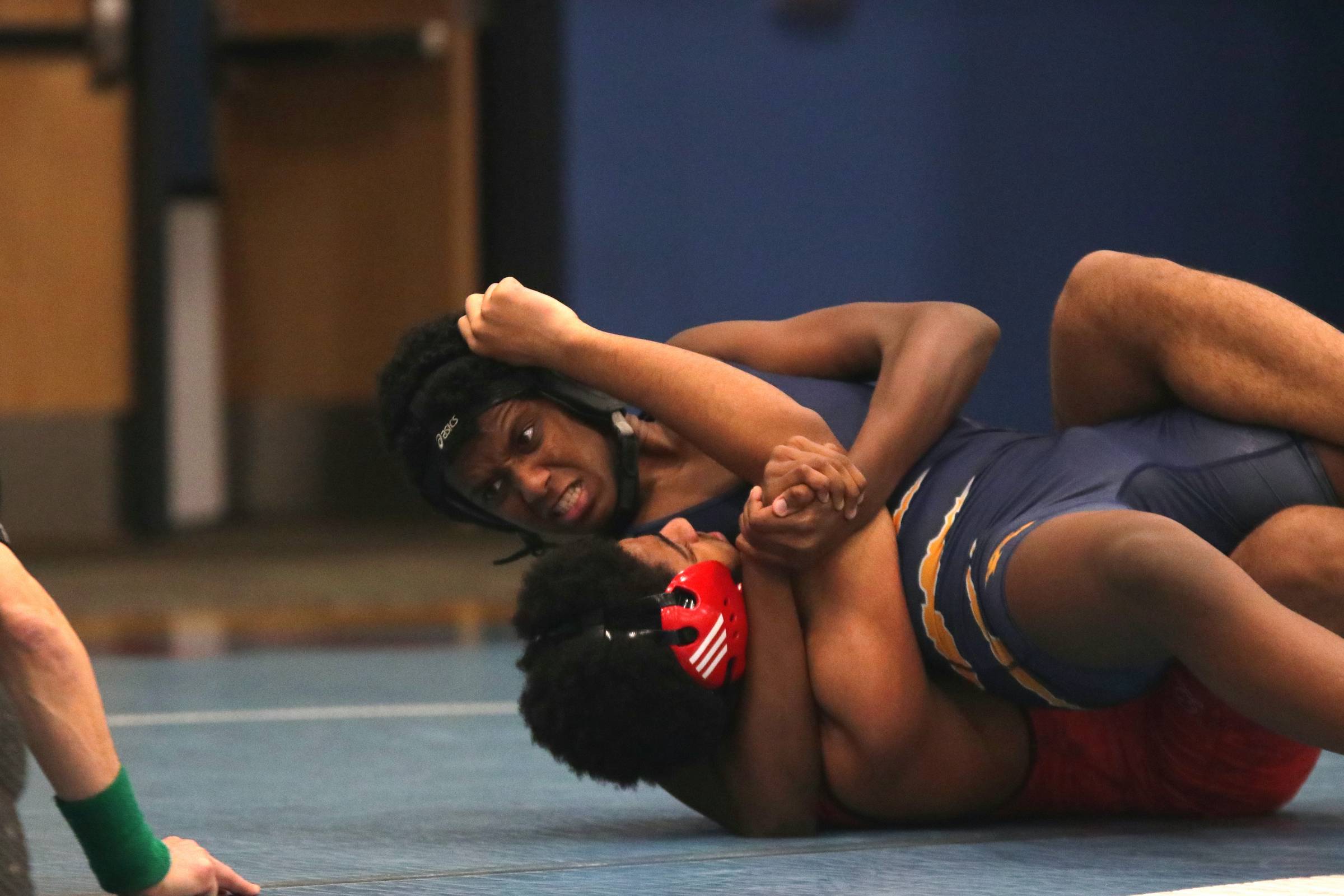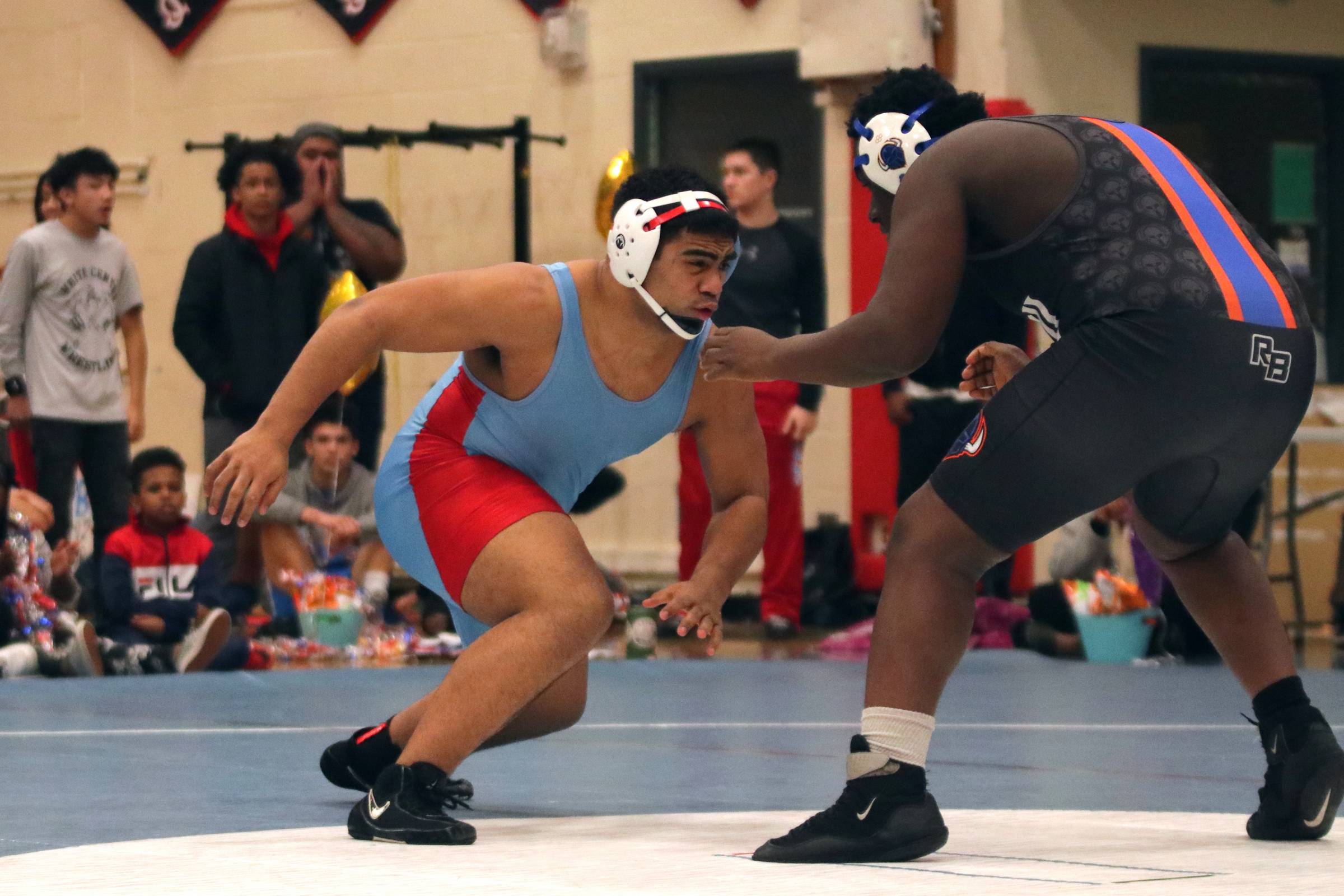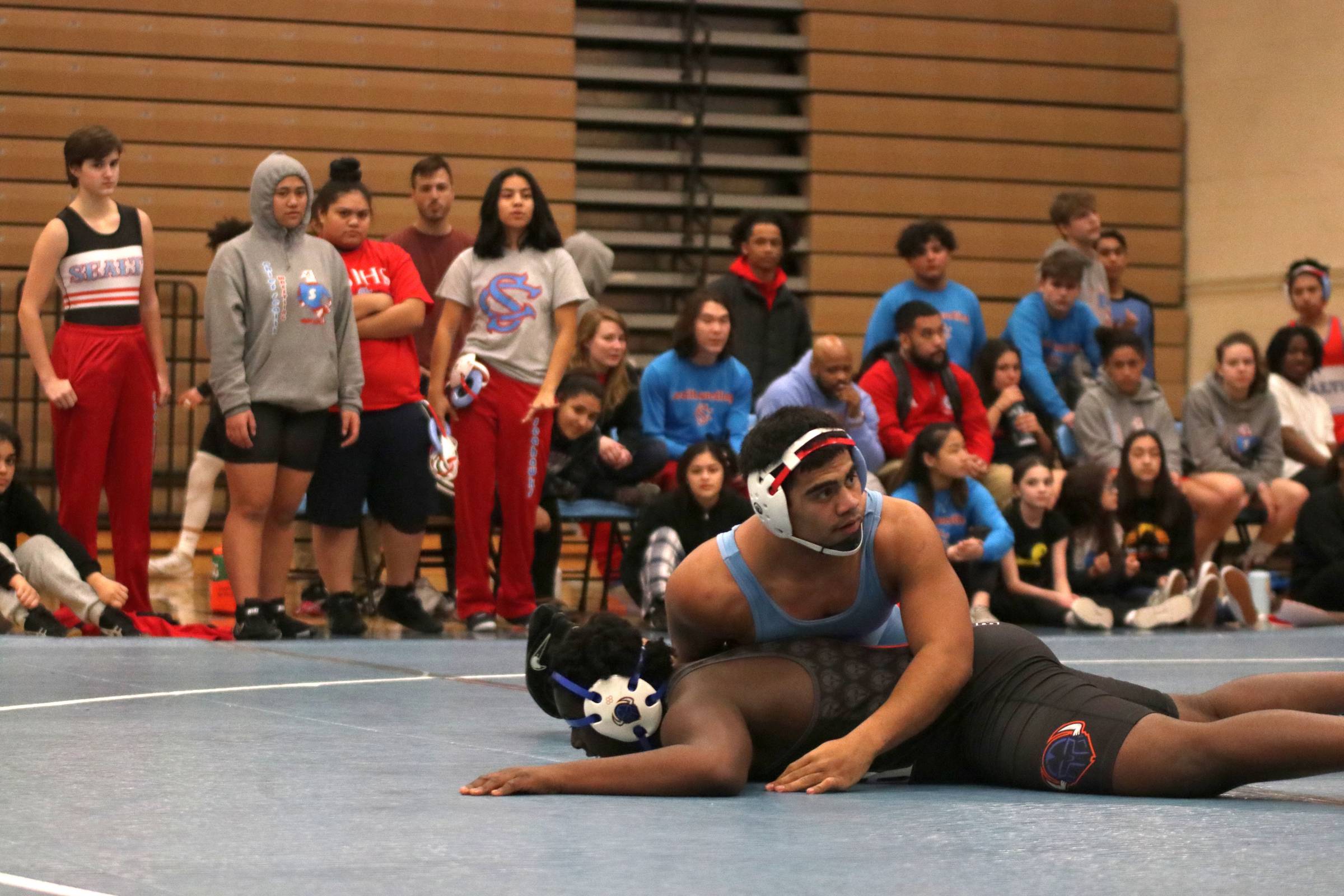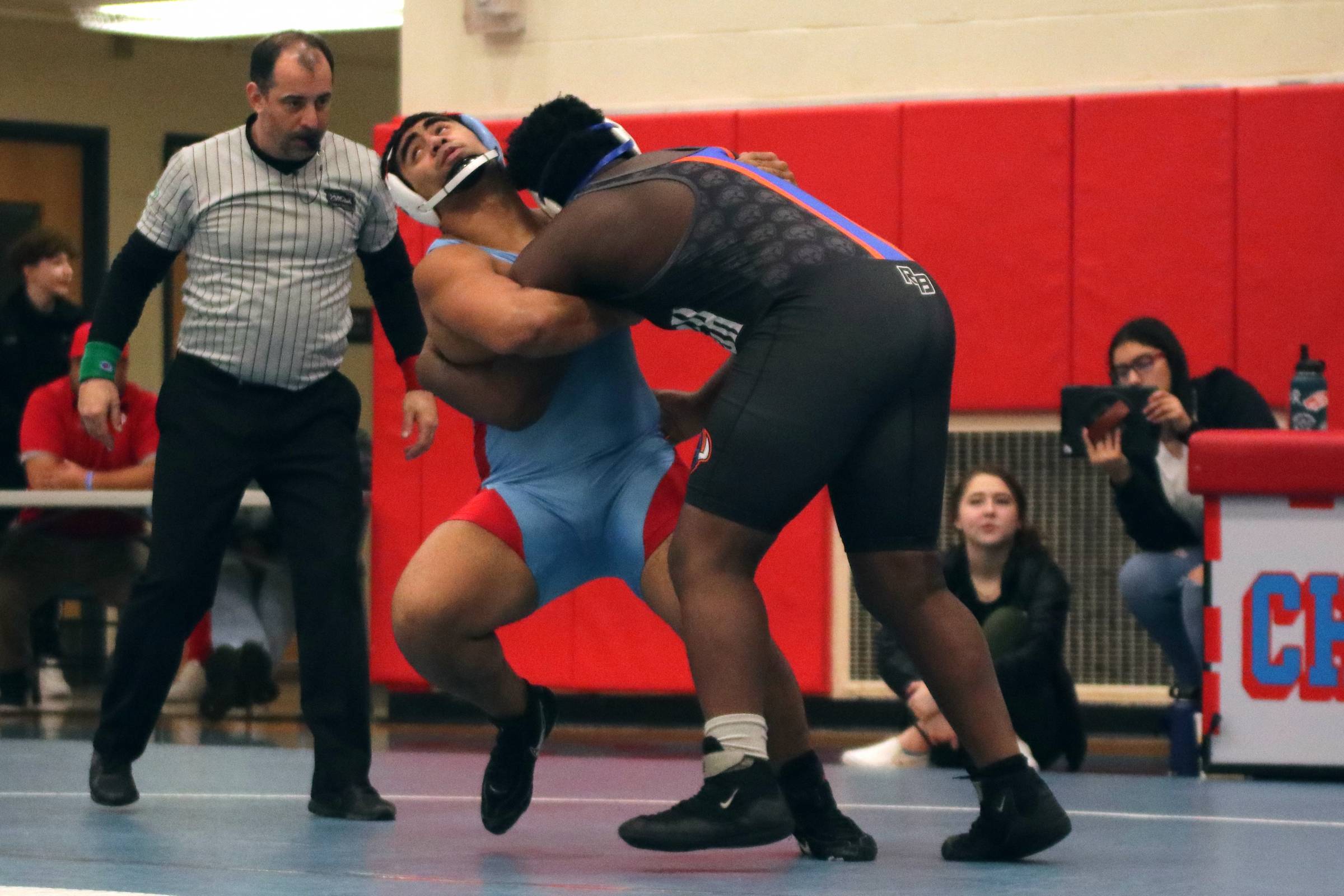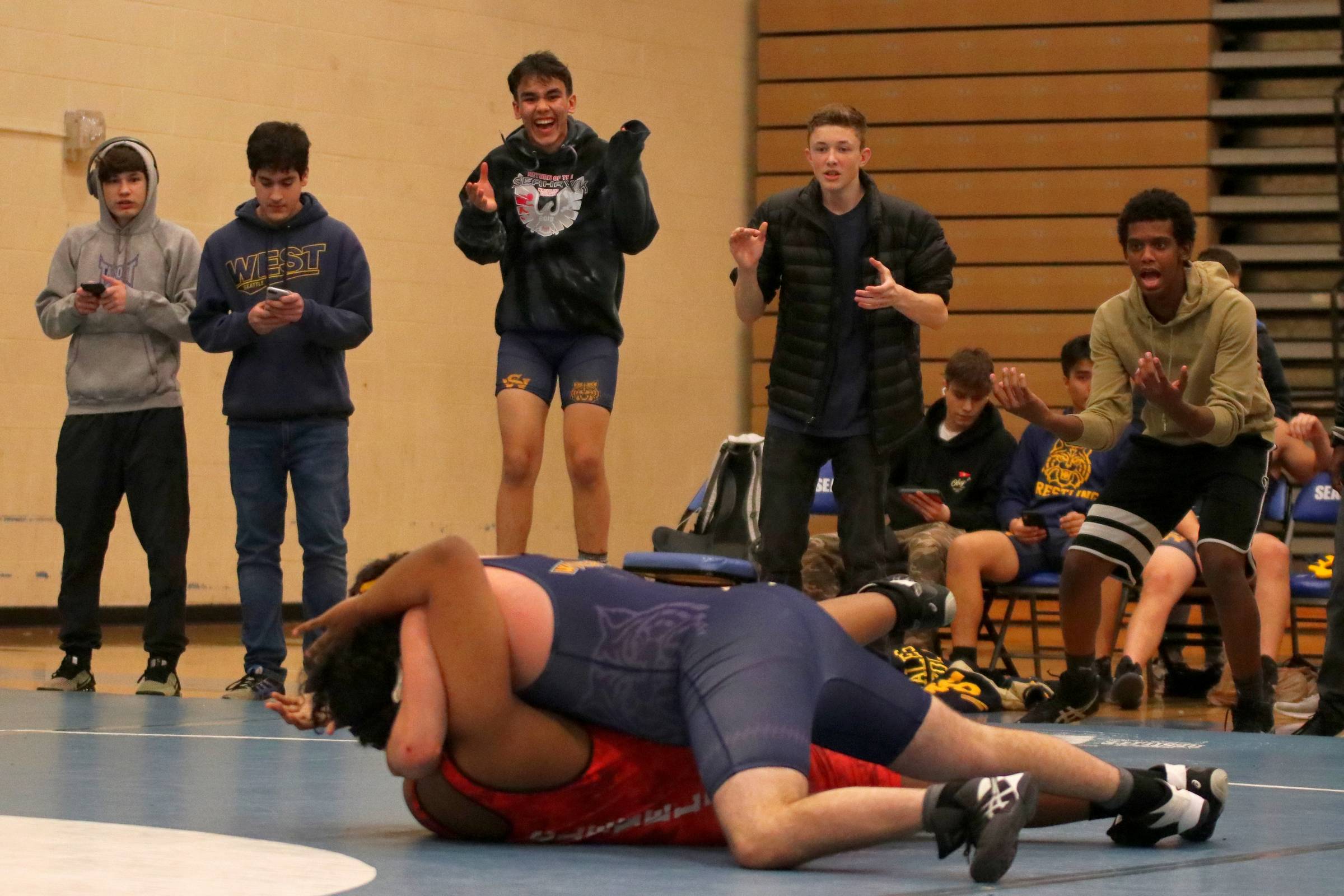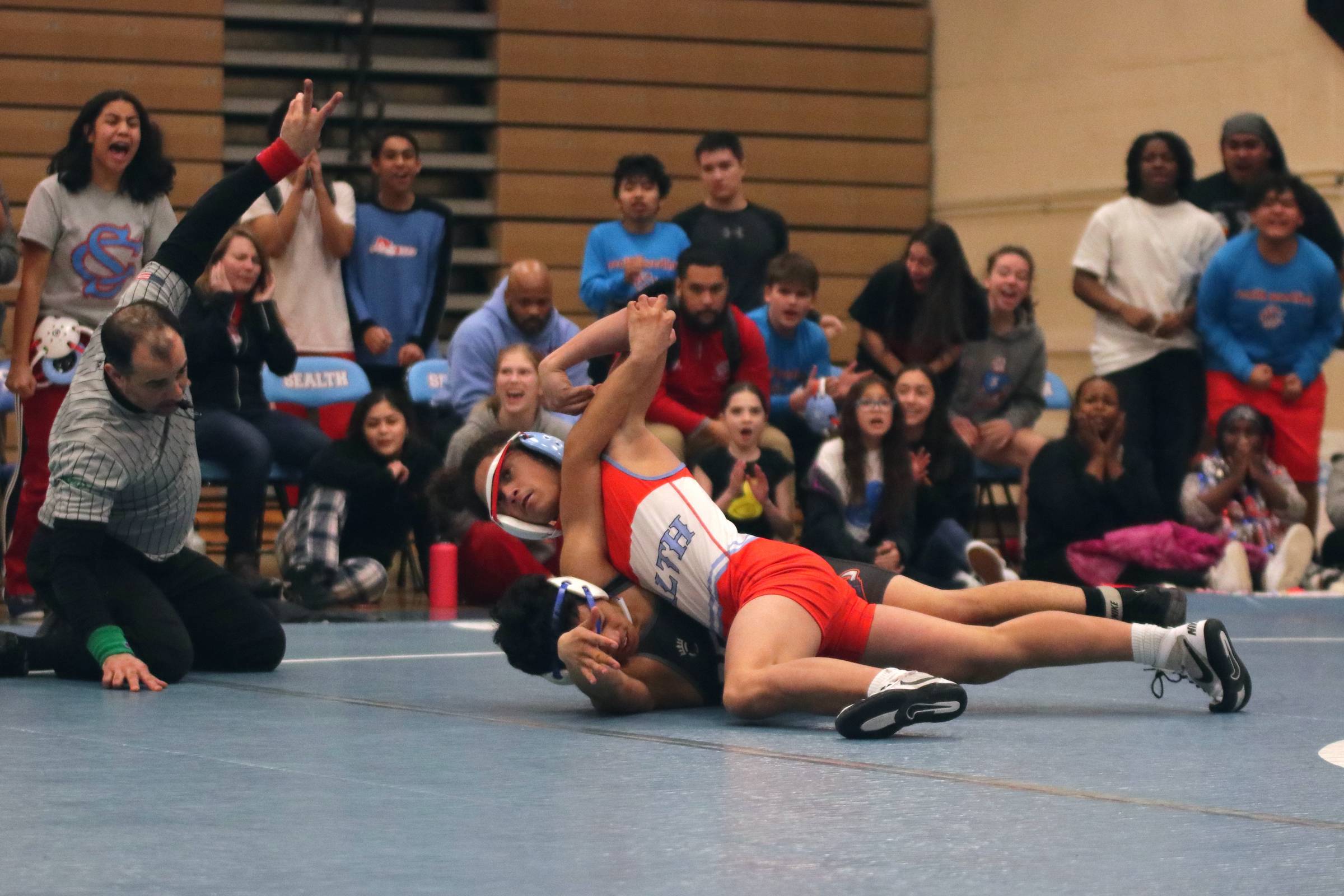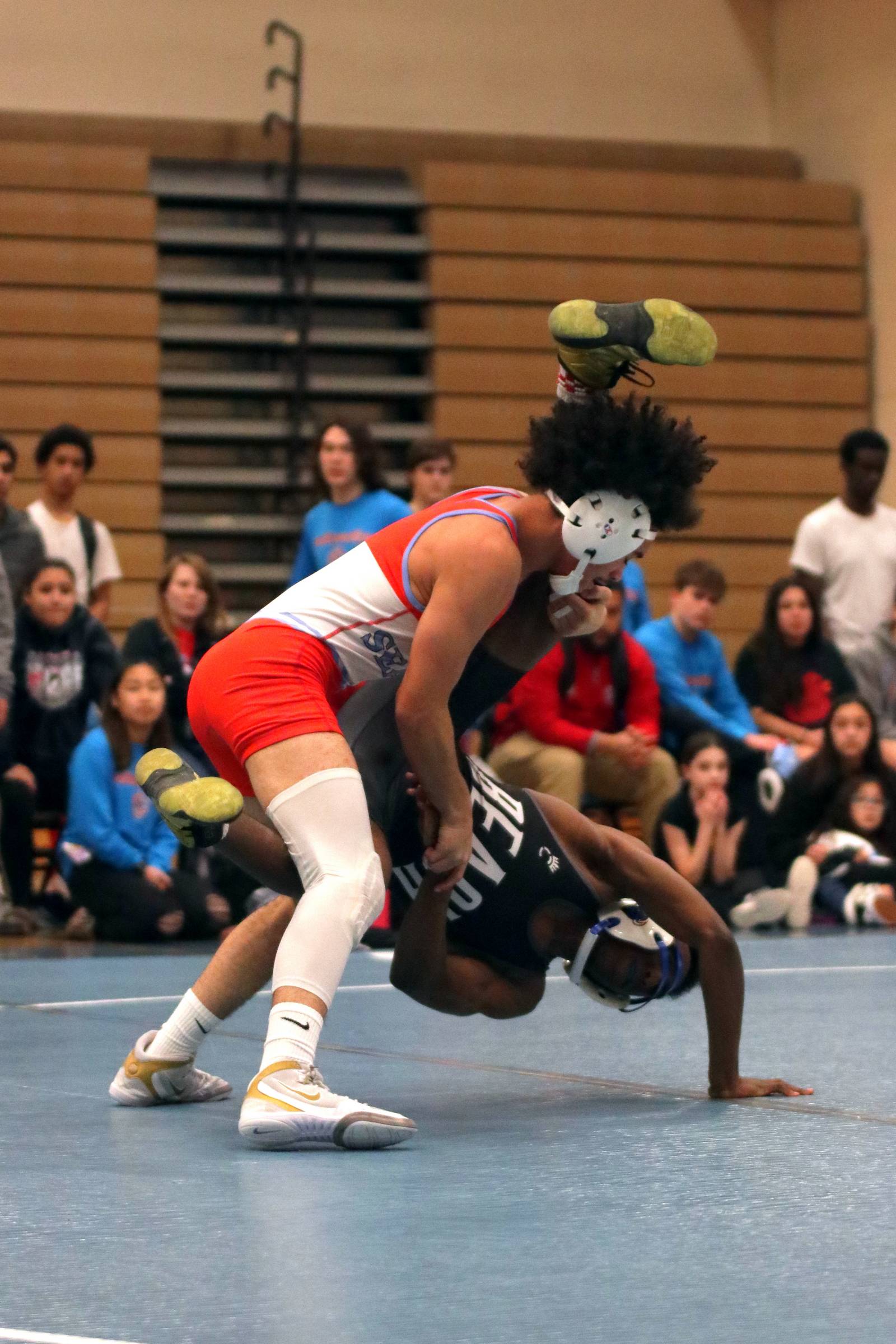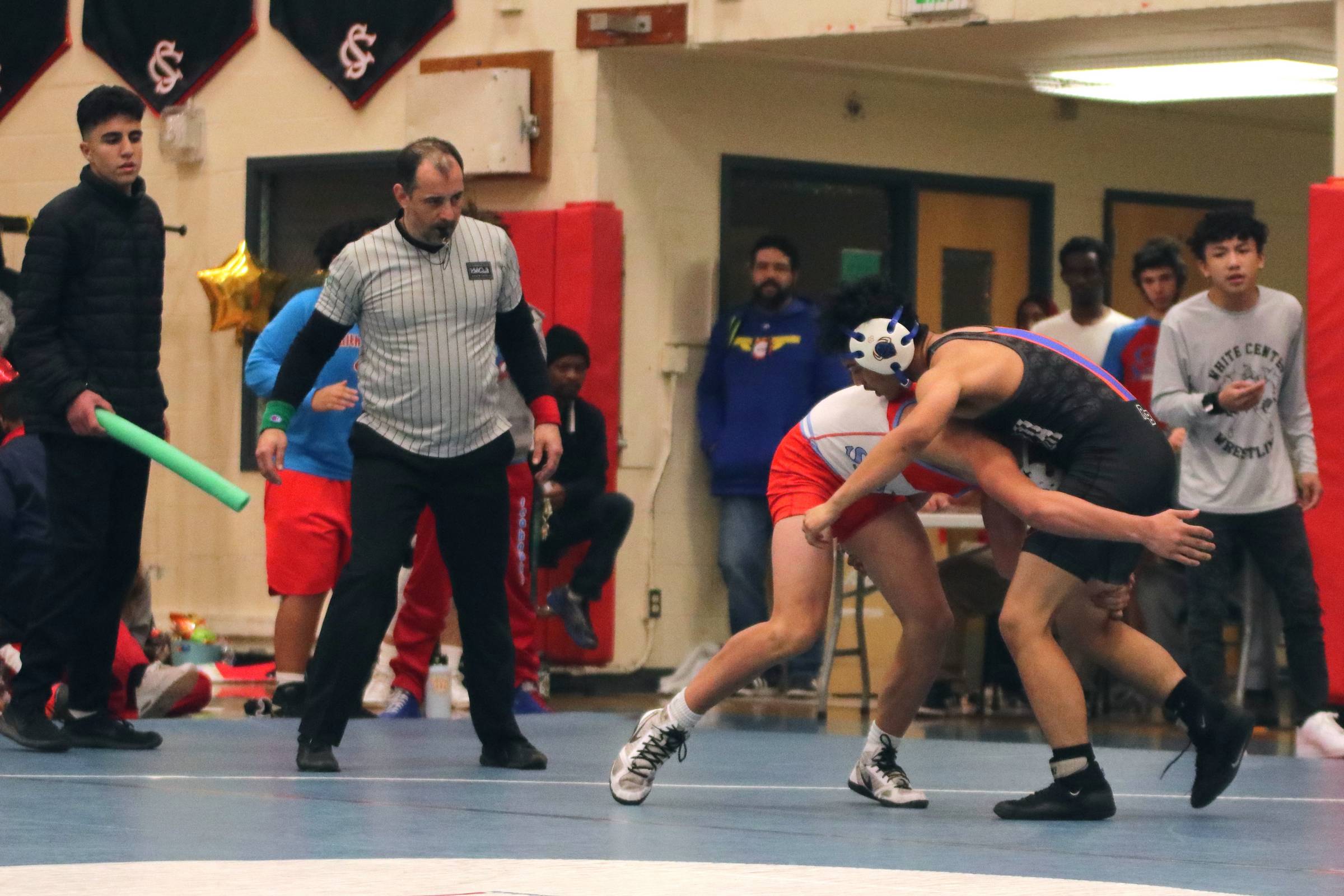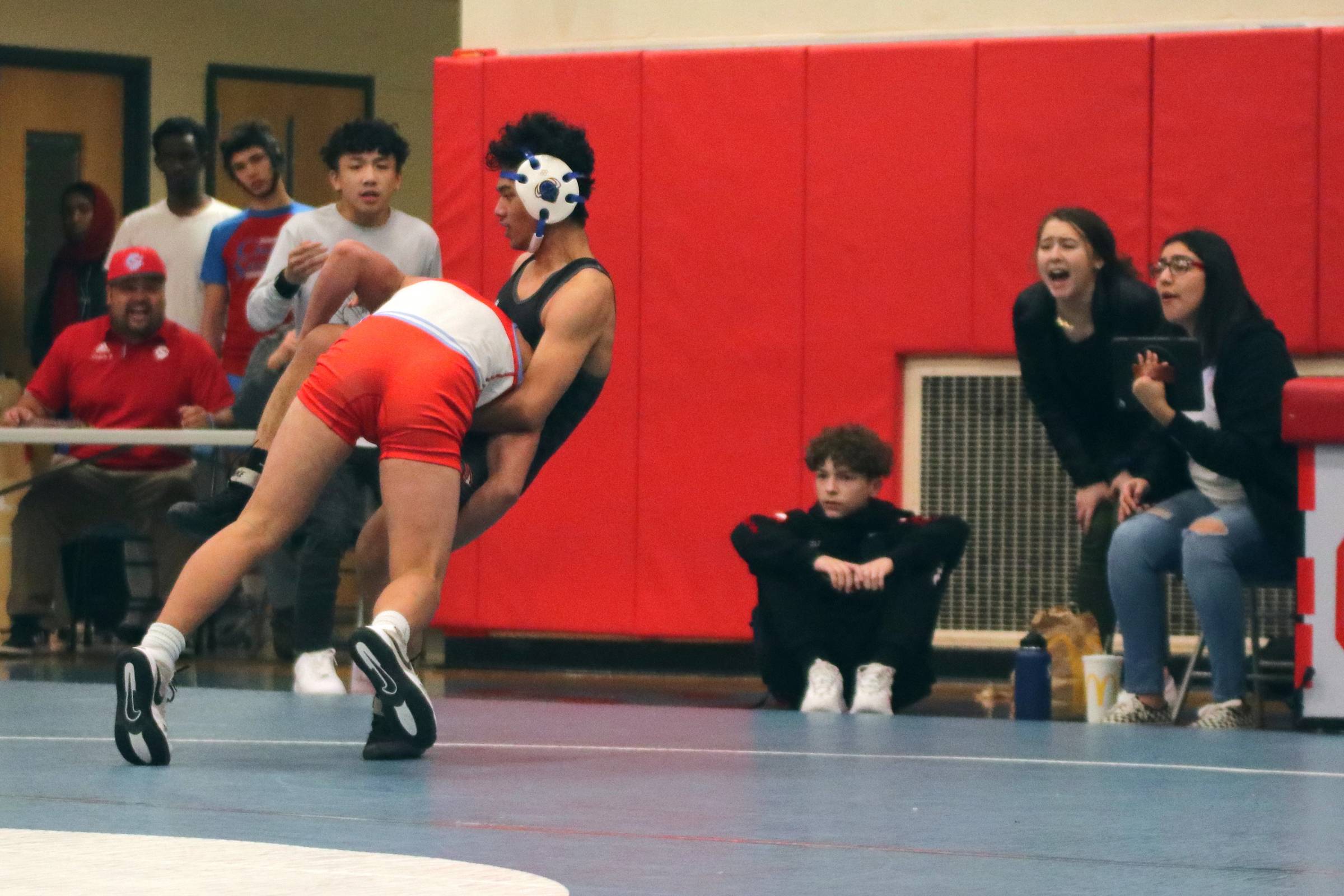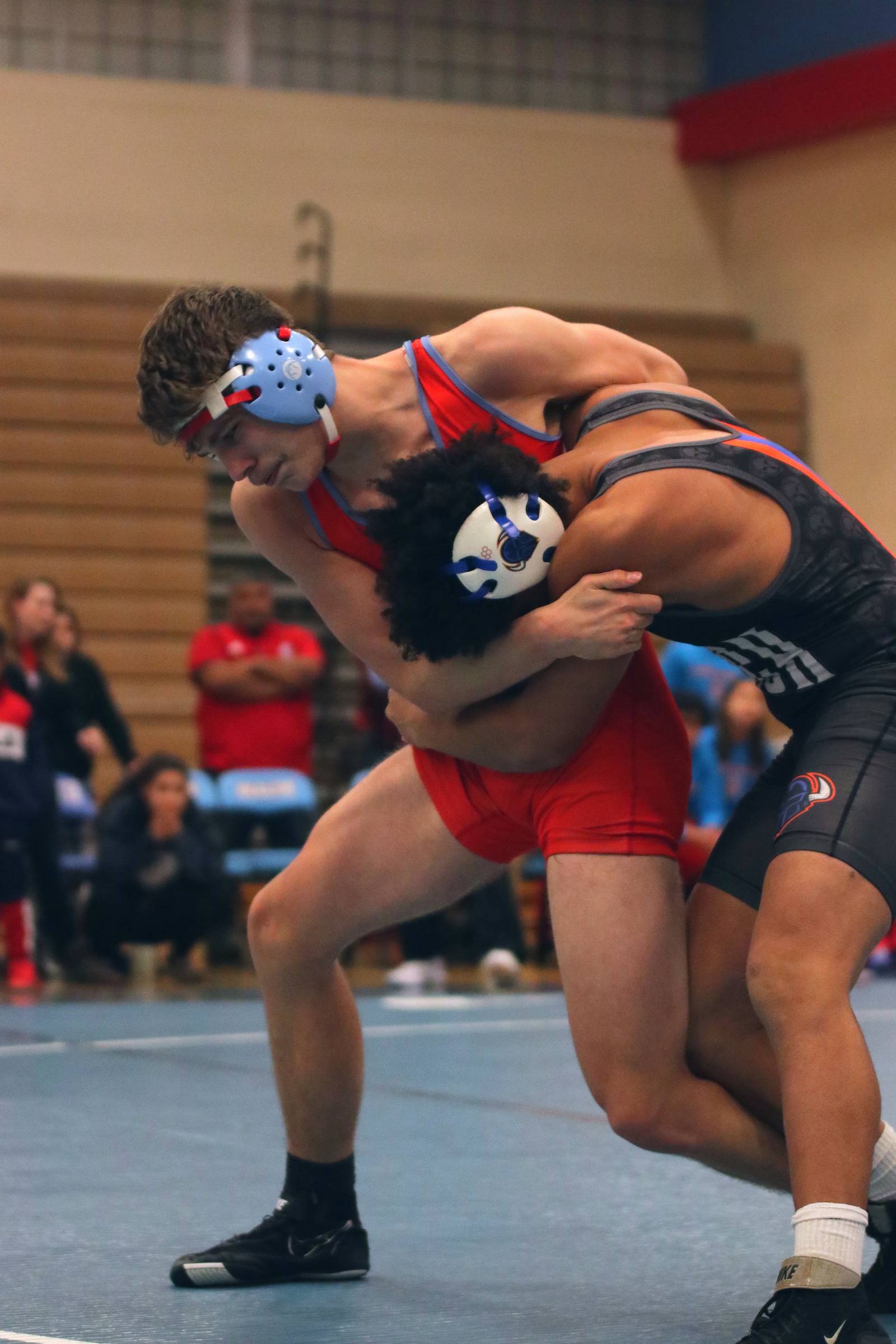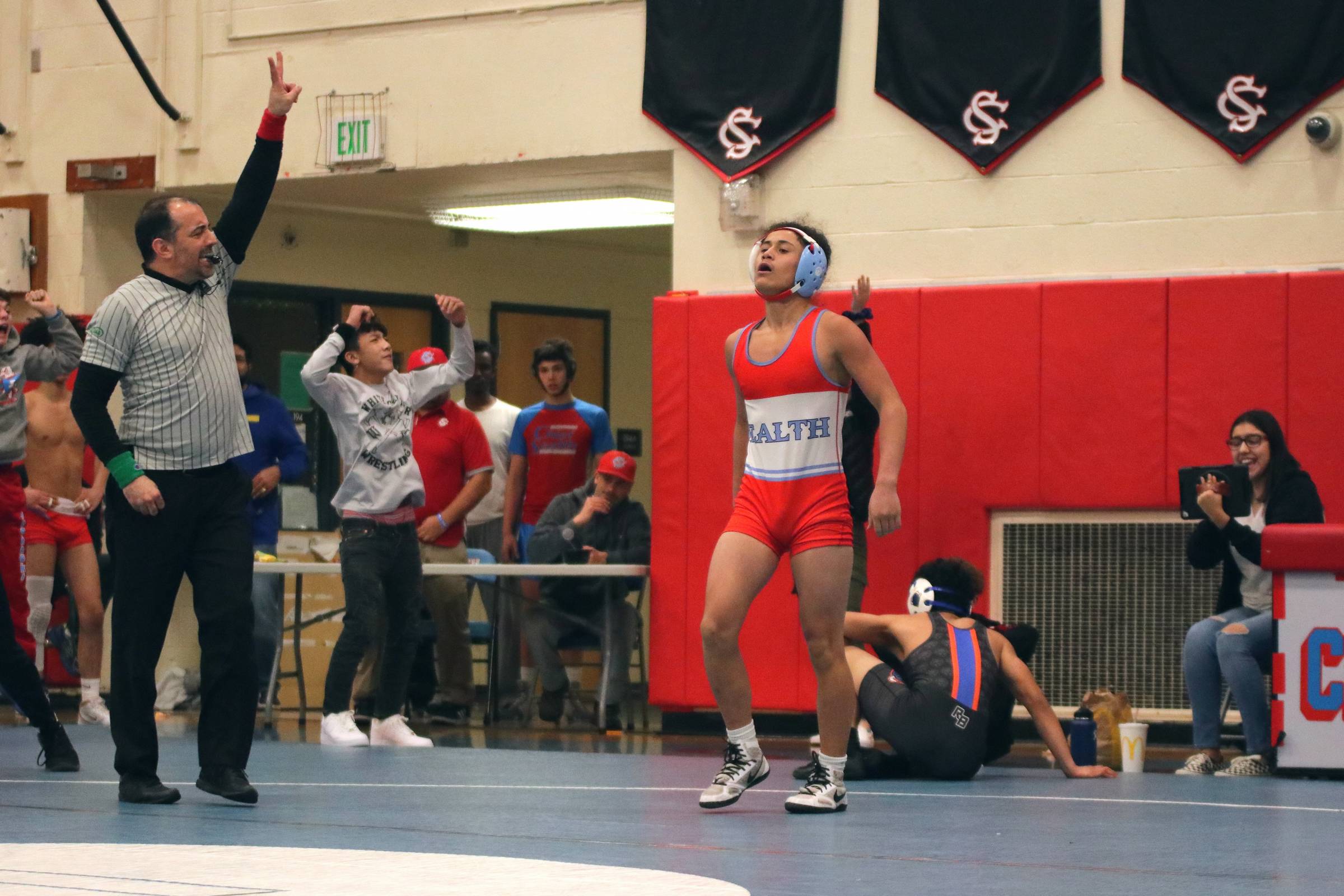 By Chelle
CONTRIBUTING WRITER
One doesn't normally anticipate needing ear plugs for a wrestling meet, but one also doesn't expect to run across the state's top ranked 285 wrestler at Chief Sealth.
Senior Jahvius Leui walked into practice a few weeks back and learned the bullseye was on him now, but that tidbit of information has not distracted him one bit.
"This is my mat, and I want my opponents to know that when they step on to it," said the aspiring engineer referred to as 'JJay' by his teammates.
He started wrestling his freshman year, as Seattle Public Schools does not have middle school sports. Thinking it would be more like his favorite show, the WWE, he quickly adapted and earned an alternate spot at state. Leui, who also plays football and rugby, has never done freestyle wrestling with local clubs like the White Center Warriors, whom many of his teammates also wrestle with.
Sticking with only Coach Dolberry, Leui has been to state all three years, placing 7th last year. Without a doubt Leui will be one of the seven Dolberry anticipates Sealth will take to State this March, including quite a few girls.
JJay is a takedown king on the mat, often playing with his opponent much like a cat would a ball of yarn. Against Rainer Beach, the only points his opponent scored were escapes prior to JJay getting the technical fall (outscored the other opponent by 15 points).  Against Cleveland, JJay pinned Alberto Quintanilla at 0:42 of round two. 
Chief Sealth's six pins helped them beat Cleveland 47-27. Sealth lost the second meet of the night 52-23, managing only two pins and a technical fall against Rainer Beach.  
West Seattle was also at this dual meet on Thursday, January 30, 2020. They lost 60-21 to Rainer Beach and lost 54-24 against Cleveland.