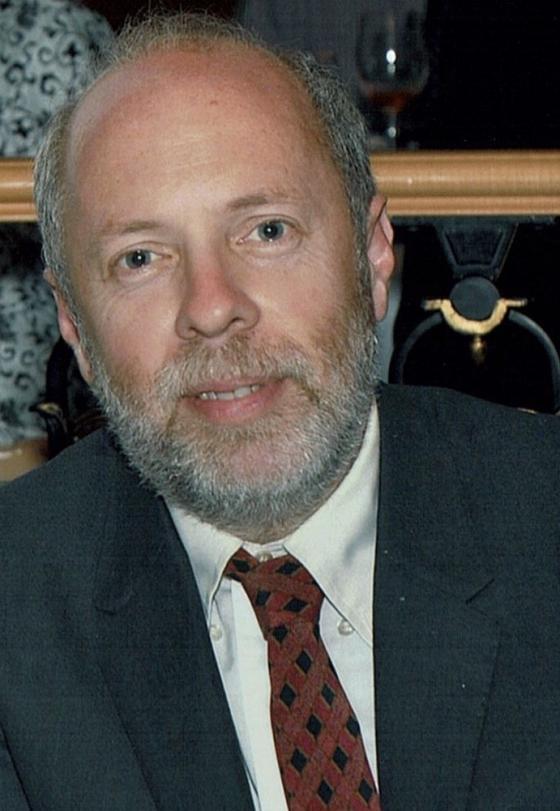 Douglas James Sykes passed away on Monday, November 25, 2019. He was a lifelong resident of West Seattle and at the age of 58 left us much too soon due to undiagnosed High Blood Pressure. He was preceded in death by his Father, Claude A. Sykes and his Mother Sarah J. Sykes (nee McGillivray). He is survived by his sisters Claudia Irvine and Diana Parmele and his brother Joel Sykes. Along with them, he will be fondly remembered by cousins, nieces, nephews, friends and neighbors.
Doug attended Lafayette Elementary, James Madison Jr High and graduated from West Seattle High School in 1979. He had many fond memories of those days and the friends he made there, commenting that those were some of the best days of his life. He especially enjoyed art and writing and he was a valued contributor to the Chinook Year Book during his senior year. He continued to study Advertising Art at Seattle Central Community College between 1979 and 1982.
Doug's love for art, music, good books, entertaining movies and kind people was exceeded only by his love for nature and animals. His passion for protecting both came at a young age.  In the ninth grade he wrote a letter to our Governor Dan Evans protesting the capture of six Killer whales off of the Washington Coast which was a violation of federal law at that time. He continued to be a champion of Nature and Wildlife for the rest of his life. He was a lifetime member of Green Peace and various other organizations that were aligned with his beliefs that we nurture and preserve both. One of his favorite places to hike was in the Olympic Mountains with his nephew Daron and he loved the beautiful beaches and surf of Hawaii.
Doug had many heartaches and lost dreams but he never became bitter. He always had a smile for a friend, a kind word for those that needed it, and a wit to make you laugh when you least expected to. He is especially known for his care of his parents in their last years, giving up much of what he enjoyed, to be there for them. His father was cared for at home until a week before his death, one day before his 95th birthday. When his mother was forced to spend the last months of her life in a nearby nursing home, he was there daily, by her side, still spending the majority of his time with her. He was her joy and her comfort until the day she passed away at the age of 92. He is an example to us all in this.
He appreciated the good home and life he had in his West Seattle neighborhood. Many great walks around the hill and the waterfront can be found commented on in his journals. He had also enjoyed numerous plays at Arts West and movies at the historic Admiral Theater. Though he enjoyed various restaurants around town both in the Junction and down at Alki, his favorite was always Taco Time.  There he would sit in his usual spot for hours, eating a 'smothered' burrito and observing all about him. Unless he happened to be with a family member, then we would have a lively conversation about every topic under the sun. Sadly those days are already sorely missed. 
And now at last 'Peace' – his typical sign off with each journal entry.