Wolverines end Wildcat season
Wolverines end Wildcat season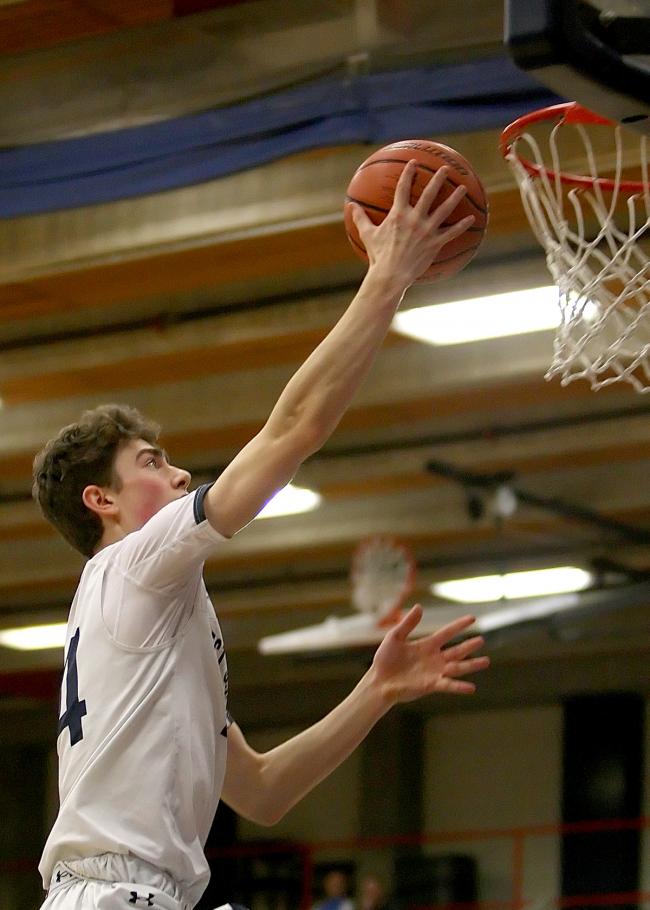 Kurt Howard
Mon, 02/24/2020
By Gerardo Bolong

CONTRIBUTING WRITER

BELLEVUE - King County League Bellevue High School commanded the energy factor to knock Metro West Seattle on its heels on the way to a loser-out 54-34 SeaKing District tournament 4A boys basketball victory on Friday., Feb, 21.
     "The kids just weren't prepared mentally," said Wildcat head coach Dan Kriley. "Against Garfield, we threw the first punch, but tonight, they looked like they were lethargic. Low intensity."
Taking an 11-9 lead after the first quarter, despite not taking full advantage of their possessions, the Wildcats dropped off in shooting percentage, rebounding, and containing the Wolverines on defense.
Swift ball movement created many uncontested three- ball shots and high percentage close-in chances.
This trend prevailed for most of the game.
Patiently working the ball around, Bellevue opened the second quarter with nine consecutive points and was never threatened thereafter.
Following a 23-14 halftime deficit, West Seattle opened the second half with an Isaiah Watts three-point basket to close within 23-17, but the Wolverines ran away to a 33-20 differential.
The Westsiders fought back to trail only 35-27 behind baskets by Vlad Salaridze and Chase Clifton only to have Bellevue bomb away to a 39-25 margin after three quarters.
Wolverine power on the Bill O'Connor Court at Bellevue College emerged to create leads of up to 20 points twice, including the final score, against the hard fighting, but outgunned Wildcats.
"For a first-year head coach it couldn't be better with the boys," concluded Kriley. "The young guys contributed and we're building for the future." 
Six-foot, five-inch freshman Clifton was steady for the Westsiders  by scoring 12 points. Six-foot, seven-inch senior Salaridze earned 10 points.
Eight players scored for Bellevue (12-13) led by Eric Hart with 11. Tom Nash notched 10 and Hudson Hanson had nine.
The Westsiders finished second in the Metro Sound at 10-6.
SeaKing District players for West Seattle (13-12) are Abdi Jama, Sage Nelson, Max Lee, Jacob Nadeau, Isaiah Watts, Vlad Salaridze, Xavier Giomi, Jimmy Fomby III, Bob Gangon, Chase Clifton, Nolan Timmons, and Theo Monnin.
Head coach Kriley is assisted by Kent Tooman, Alfred Deblasio, Steve Wintermute and Jeff Auter.
Athletic director is Corey Sorenson.