Great Escapes: Places to plan on going after the pandemic is over
Great Escapes: Places to plan on going after the pandemic is over
This farm boasts a new kind of crop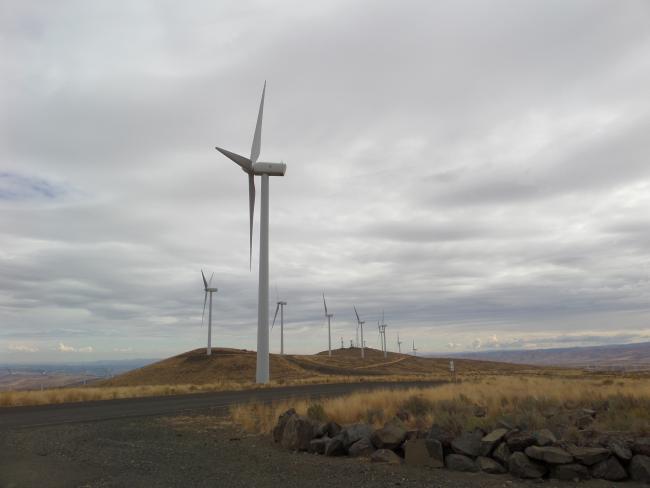 Tim Clinton
Tue, 05/05/2020
By Tim Clinton
SPORTS EDITOR
Weird white things have sprouted up in the desert between Ellensburg and Vantage in recent years.
They're gigantic, yet sleek, with slowly spinning propeller blades. They're everywhere, dominating a landscape that once boasted little more than sage brush.
They are the windmills of the Wild Horse Wind and Solar Facility owned by Puget Sound Energy.
They can be seen all over the hillsides from I-90, or up close and personal – and even from the inside – at the Renewable Energy Center located above the old Vantage Highway that parallels I-90 to its north.
The purpose of this wind "farm" is to produce inexpensive renewable electrical power to help supply the over 1,000,000 customers of Puget Sound Energy who are spread out over 11 Washington counties.
Nestled next to the Renewable Energy Center are solar panels that further boost electrical production.
Visitors to the center can learn about both energy sources through displays set up in partnership with nearby Central Washington University in Ellensburg as well as about the area's human and natural history.
Not only can they see the displays, windmills and solar panels from the center, on a clear day they can take in views of Mount Rainier, Mount Adams and even the top of Mount Hood in the distance.
They can also see the Columbia Basin to the east in the direction of Moses Lake from this lofty point.
Visitors can go inside the center from 9 a.m. through 5:30 p.m. daily from April through November, weather and viruses permitting.  Free tours with no reservation needed depart daily at 10 a.m. and 2 p.m. as allowed.
Other options are available as well.
You can call ahead and schedule a separate group tour, or fill out a permit and wander around the ridges and valleys and see the windmills on your own.
A look inside the massive windmills is only available with a tour, however.
In order to go inside and see the inner workings you must wear closed-toed shoes as well as hard hats and safety goggles that are provided.
Aside from looking at the displays, going on a tour or crossing the desert and creating your own tour, you can also schedule a conference at the center.
It has a meeting room that accommodates 48 people along with a kitchen and catering facilities.
To schedule a tour or a conference, call (509) 964-7815.
To get to the center from the Puget Sound and Seattle area and the west, travel eastbound I-90 to Ellensburg exit 106. Follow the exit around and across an overpass to a four-way stop.
Continue on University Way until it becomes Vantage Highway and follow that for 16.5 miles.
From Spokane and the east, travel west on I-90 to Vantage exit 136, take a left onto Vantage Highway and follow it for 10.5 miles.
From Yakima and the south, go north on I-82 and merge onto eastbound I-90. Take exit 115 into Kittitas. Turn right at a "T" onto Patrick Ave., turn left at 81 Road then right at Vantage Highway for 10.5 miles.
For all routes, enter through the Wild Horse main gate and continue across the desert for three more miles on a curvy road.
It's a breeze.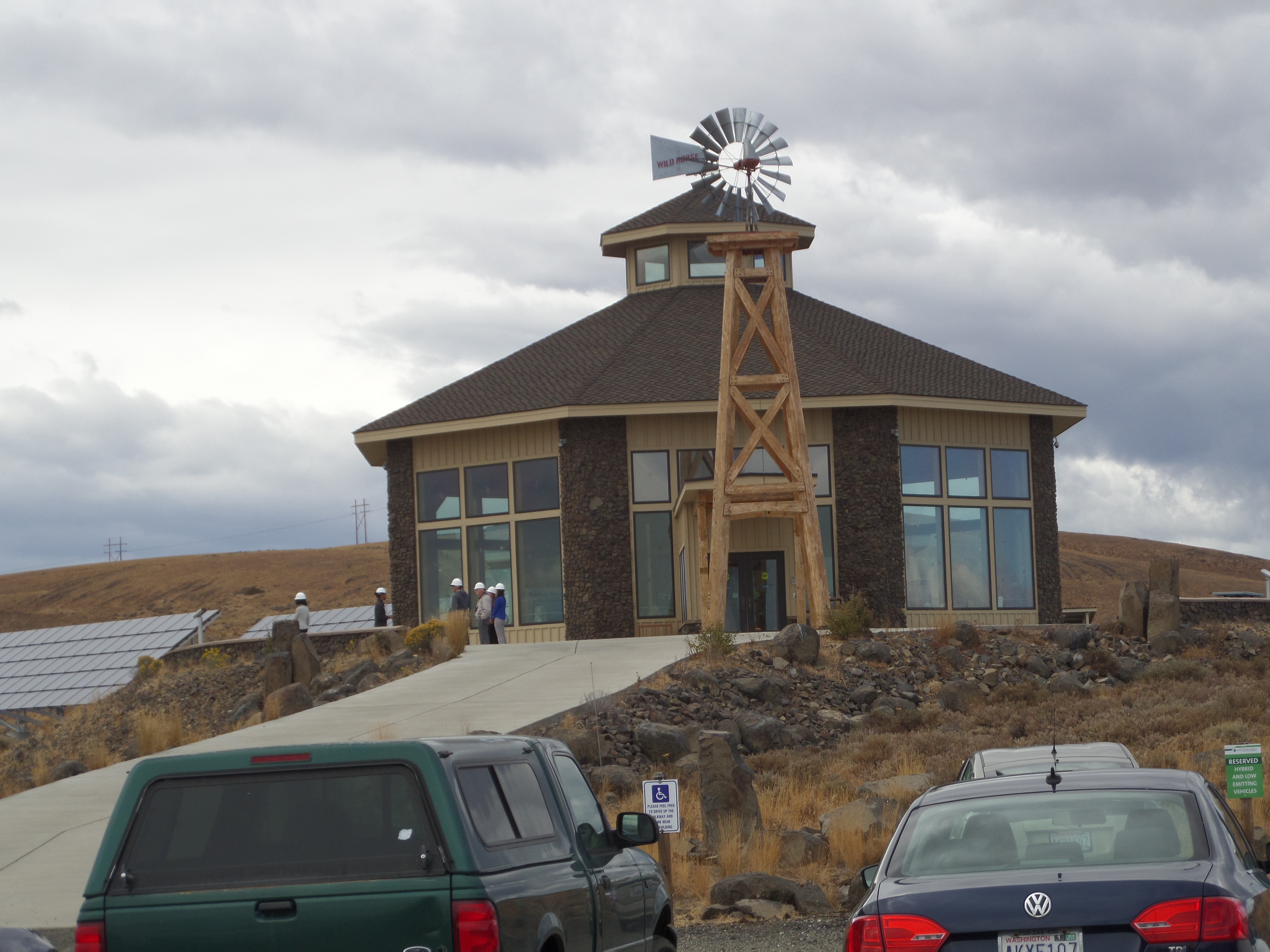 Comments
Thanks for the great article!!
Add new comment