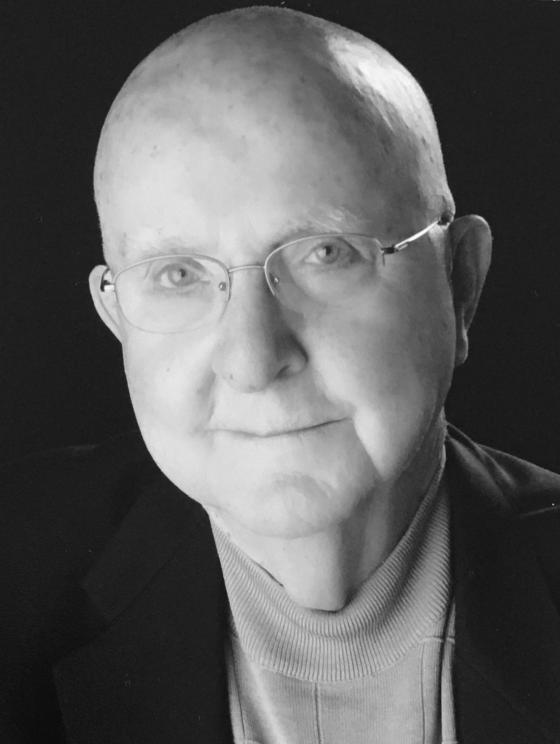 Dick was born in Eureka, CA and peacefully passed away on April 25, 2020 after an 11-year battle against Prostate Cancer. He was married to Margaret Geraldine Mostoller (Gerry) for 64 years. 
Dick grew up in San Francisco and Seattle as a young boy. He graduated from Kennewick High in 1950. It was in World History class, that he met his future bride, Gerry Mostoller. He attended WSU, CWC, EWC before graduating from the UW with a BA in Business in 1958. Dick enlisted in the US Army during the Korean War, and was stationed in Japan where he worked in Intelligence within the Signal Corp.
Dick and Gerry were engaged on the eve of her high school graduation in 1952 and were married in Kennewick on September 9, 1955. 
Dick spent his career as a Plan Examiner at the King County Building Department. His appointments included: King County Building Code Advisory & Appeals Board member, Code Research Director, Washington State Building Code Advisory Council under Governor Dixie Lee Ray; Washington State Energy Code subcommittee, City of Bellevue Building Code Advisory and Appeals Board, Seattle Community College Curriculum Advisory Board. Guest Instructor at Seattle Community College, UW, Green River CC, and Highline CC. Dick served on the Washington State chapter board of the International Conference of Building Officials, Seattle/King County Plumbing Code Board and lastly was recognized by the Master Builders Association of Seattle for his outstanding contributions to the SMBA and home building industry.
 Dick loved all aspects of construction and was highly respected by developers, builders and architects across the State. He was involved in many iconic projects such as the Weyerhaeuser Corporate Headquarters and the King County Aquatic Center. Upon his retirement in 1988, Dick and his best friend, John Censky, built houses and did many remodeling projects, including building a home for his son Eric and several additions on son Mark's home as well.  Dick built his families' home in 1970 and extensively remodeled an old home on Three Tree Point for he and Gerry, where they lived as empty nesters. They spent many years there enjoying the cocktail sunsets and marine life, even opening the Soundview Bed and Breakfast, hosting guests from all over the world.
Dick and Gerry moved to Alki in 2002. Dick's lifelong maritime passion bumped up a notch after the move to Alki where he spent hours watching tugs, pleasure yachts, and big ships sail in and out of Elliott Bay. His love of all boats was displayed across the walls of their condo with his extensive collection of paintings. Dick and Gerry enjoyed cruising and traveled all over the world.
Dick was preceded in death by his parents, Alvin and Lorrine Flaten. He leaves behind his wife Gerry, daughter Pam Bowe (Andy), sons Mark (Angelina) Flaten, Eric (Sherrie) Flaten, grandchildren Joshua, Nicole, Kayla, and Brooke Flaten; Sean Downey and 2 great-grandchildren Kaiya Flaten and Jaxson Downey. Dick leaves behind his sister Jacque Busek and beloved cousin Lynell Davis.
The entire Flaten family is eternally grateful for the care Dick received during his illness. Drs. Phillip Chapman and Song Zhao of The Swedish Medical Group and their teams were incredible. Donations, in lieu of flowers, may be made to the West Seattle Food Bank at www.westseattlefoodbank.org. A Celebration of Life will be scheduled later once the COVID-19 restrictions are lifted.