Sell the City of Seattle Municipal Tower
Sell the City of Seattle Municipal Tower
Opinion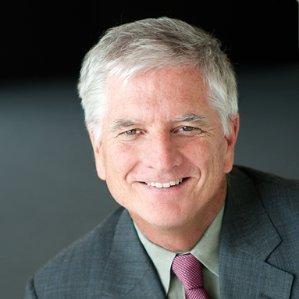 Mon, 06/15/2020
By John Kane
If the City of Seattle were to sell the Municipal Tower for $300-$400 million, the sale would be sufficient to cover a portion of the $300 million shortfall, and provide additional funds for low income and homeless housing, and other priorities. 
During the 1990's, City of Seattle departments were spread throughout downtown, making it difficult for city management and cumbersome for citizens, particularly if one needed to contact multiple agencies for permits or other services. In 1996, the city purchased 700 5th Avenue, now known as the Municipal Tower, for approximately $124 million ($124 per square foot)1. This purchase and strategy made sense at the time, before fast and reliable internet access.
The City is now experiencing the biggest drop in revenue since the 2007-2009 Recession.  A summary from the City Council Connection webpage states "April 22, 2020 presentation by City Budget Office (CBO) regarding budget deficit. The CBO currently estimates an ongoing budget deficit of approximately $300 million (out of our $1.7 billion General Fund and related accounts). The city government's emergency funds are only $125 million."
Selling the Municipal Tower would not necessitate the city vacating the building, in fact, it would be an opportunity to negotiate a long-term lease with the choice of lease extensions in future years. One of the lessons of the stay-at-home order is that many employees, both private and government, are successfully working remotely. Twenty-first century technology, evolving to more artificial intelligence capabilities, makes it inevitable that the city's needs will change in ten years. In that time, less office space will likely be required, another reason why selling the Municipal Tower now would be good public policy.
The last thing we all need is increased taxes on businesses and residential, commercial and industrial properties, especially when most Seattle businesses and residents are hanging on by fingernails to get through this Recession.
We are in a difficult and unprecedented time, so let's use some out of the box thinking to help all of us work through this difficult time.
***
John R. Kane
President/CEO
Kane Environmental, Inc.
John Kane specializes in cleanup of contaminated properties. He was Chair of the Ballard Interbay Northend Manufacturing Industrial Center (BINMIC) Committee for 3 years and a committee member for 10 years.   
Comments
I see this as a very short-sighted, reactionary and unwise move. There is no economic analysis or facts given on what the cost of ownership vs cost of lease. My impression is that there is an unspoken agenda that Cities need to be bereft of assets. John Kane, please provide more details and a bit of true analysis.
Wound you also suggest a taxi driver sell his only vehicle to pay for homeless problems?