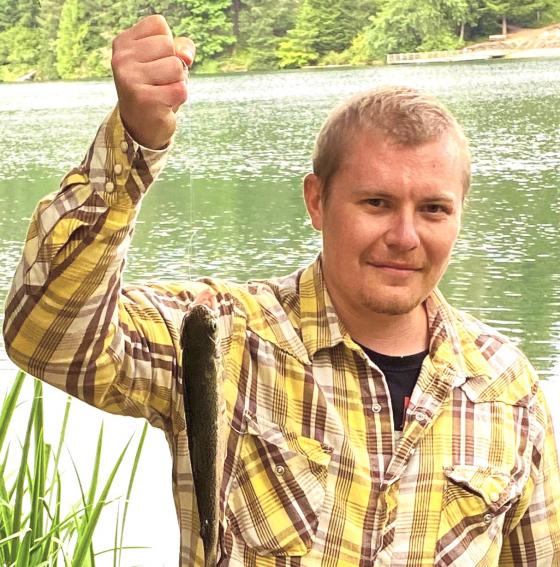 Dominic Madura passed away in Seattle, on July 19, 2020, at the age of 27.  Dominic was born in Seattle, on July 23, 1992, to John and Jana Madura, joining his older sister Chelsea, at their home in West Seattle. 
Dominic attended Holy Rosary Grade School in West Seattle, and graduated in 2011, from Kennedy Catholic High School, in Burien.   
Dominic was a very kind and gentle person, a loving son and wonderful brother. Dominic loved the outdoors, including fishing, kayaking, skateboarding, and spending time at the beach; Dominic could often be found longboarding or kayaking along Alki Beach near his home.
Dominic was also a fighter, winning a battle against Hodgkin's Lymphoma, all while dealing with late onset, type 1, diabetes.  Though he won the battle over the cancer, these two diseases took their toll on his body and his spirit. 
Dominic leaves behind his Father and Mother, John and Jana; his sister Chelsea (Madura) Smith, and his new niece, Siena.  He also leaves behind many aunts, uncles, cousins, and friends. 
A funeral mass will be held for Dominic.  A celebration of his life will take place next Spring, or when COVID 19 restrictions are lifted.
Please share your favorite memory at: https://www.emmickfunerals.com/obituary/Dominic-Madura