Great Escapes
Great Escapes
Creepy stories aside, Lake Crescent shines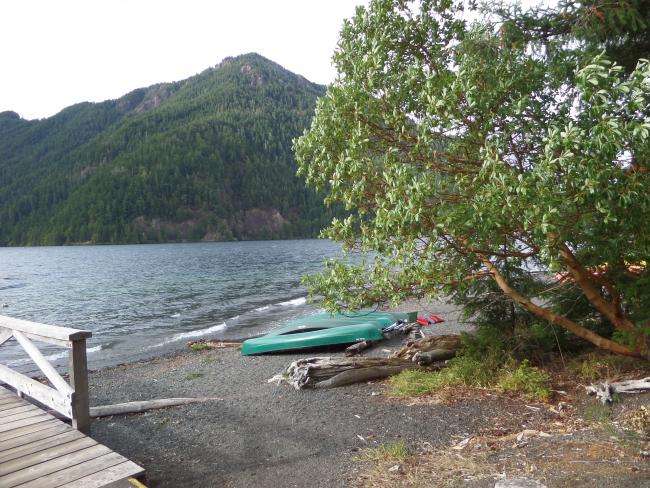 Tim Clinton
Sat, 10/10/2020
By Tim Clinton
SPORTS EDITOR
When I first heard about Lake Crescent as a child, it was said to be bottomless.
Of course, back then you couldn't just Google up Lake Crescent and find out that its maximum depth is officially 624 feet.
But wait, even today, under Google, you also find that it is "unofficially" over 1,000 feet deep.
So just how deep is this sparkling gem of a lake 17 miles west of Port Angeles on Highway 101?
It depends on whose survey you are referring to.
A United States Navy survey in the early 1960s was unable to verify its maximum depth, but students at Peninsula College found it to be 624 feet in 1970.
Instruments used by a company laying a power cable in the 1980s thréw it into doubt again.  They found it to be over 1,000 feet -- the maximum depth they could register.
A thorough bathymetric survey in 2013 and 2014 by Eian Ray and Jeff Enge seems to have finally put the issue to rest at 596 feet.
But the sides of Lake Crescent are regardless steep as they descend from the surrounding Olympic Mountains like Storm King, an ancient landslide off which formed a natural dam on the east end that created the lake.
Lake Crescent is completely enclosed in the Olympic National Park, and for good reason.
It glistens in the sun and closely resembles an Alaskan or Norwegian fjord.
The lake offers ample recreational activities, from fishing and boating to hikes such as to Marymere Falls or on the Old Spruce Railroad trail to the Devil's Punchbowl, a popular place to swim and dive.
The waters of Lake Crescent are exceptionally clear because a lack of nitrogen in the water prevents algae growth.
But don't expect to see the bottom...