Capture the taste of summer
Capture the taste of summer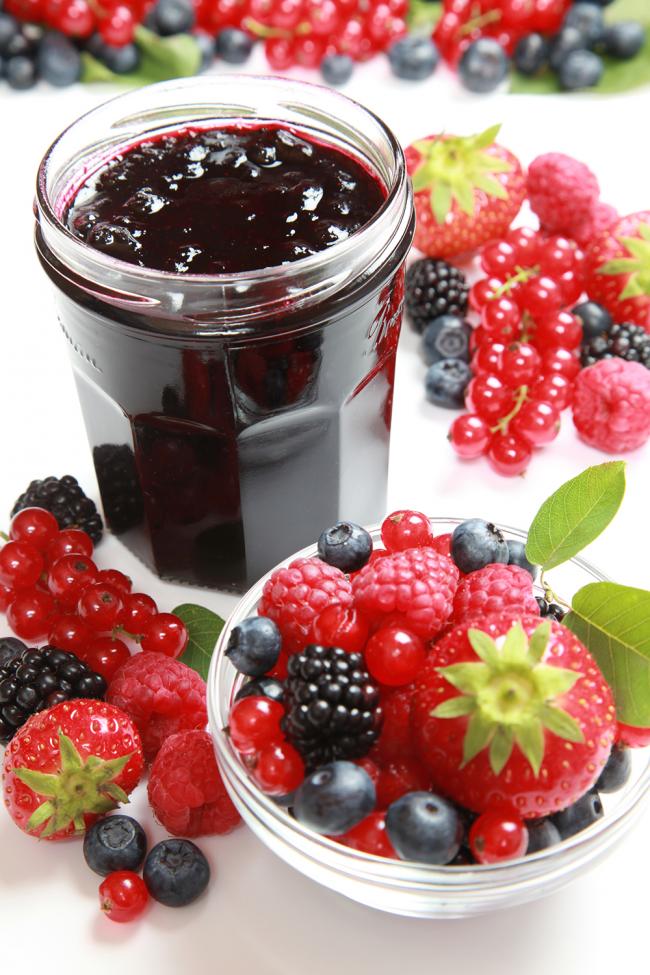 Cynthia Flash
Mon, 10/12/2020
By Katy G. Wilkens
We have such an abundance of summer fruit right now, and we will miss ripe peaches and plums this winter. Making jam or homemade vinegar is a great way to enjoy local fruits all year. 
You'll save the sweet taste of summer for the future, and you'll save money. Besides that, adding great flavor to your meals without using salt will help your blood pressure and your kidneys. 
If you have never preserved or canned food, don't worry. This quick and easy microwave recipe makes the best jam you will ever eat. No jars or technical expertise required. 
You don't have to save jam for toast. Try it on scones, English muffins and even as a spread on pancakes. Jams are also great for brushing over chicken breasts or seafood during the last five minutes of grilling to add a sweet, tart flavor. 
Try adding jam to oil and vinegar along with a few fresh herbs to make the best salt-free salad dressings you've ever tasted. Fruit-flavored vinegars and salad dressings are also good for marinating chicken, seafood and other meat. 
When refrigerated, jam lasts a long time, saving you money and trips to the grocery store.
Microwave Summer Fruit Jam
1 cup mashed fruit (strawberry, raspberry, blueberry, blackberry, plum, peach, pear or apricot)
¾ cup sugar
¼ teaspoon butter or margarine
1 teaspoon lemon juice
Put ingredients in a microwave proof bowl and mix. Microwave on high for 4 minutes if using strawberries, or 5 minutes for other berries and fruits. Stir and then microwave another 5 minutes. Depending on your microwave and the ripeness of the fruit, you may need to microwave for a minute or two to soften. Cover with plastic wrap and keep refrigerated. One tablespoon is 40 calories of summer!

 

Nutrition Information (per serving: 2 tablespoons)

Calories: 68, Carbohydrates: 17 grams, Sodium: 5 milligrams

 

 

Summer Fruit Vinegars

Preserve the wonderful summer fruits by making your own fruit-flavored vinegar. Add 1 cup of sliced fruit (berries, plums, pears, peaches, etc.) to a quart of white wine, champagne or rice vinegar.

 

You can also add fresh herbs such as tarragon or rosemary or spices like black pepper or cinnamon sticks. Let sit for a week at room temperature, strain and then combine with a nice olive oil for a great salt-free oil and vinegar dressing. Or try the recipe below. The Dijon mustard helps the oil and vinegar stay in suspension.

 

Homemade Summer Fruit Salad Dressing

¾ cup olive oil

¼ cup fruit vinegar

¼ cup fruit jam

 

Optional:

2 teaspoons Dijon mustard

1 clove garlic

½ teaspoon black pepper

2 tablespoons fresh chopped herbs like tarragon, rosemary or parsley

 

Pour oil, vinegar, jam and other optional ingredients into a wide mouth jar with a lid. Shake several times. Drizzle over salad or use as a marinade for meat or poultry. 

 

Nutrition Information (per serving: 2 tablespoons)

Calories: 159, Carbohydrates: 6 grams, Sodium: 25 milligrams

 

[Katy G. Wilkens is a registered dietitian and department head at Northwest Kidney Centers. The National Kidney Foundation Council on Renal Nutrition has honored her with its highest awards: the Susan Knapp Excellence in Education Award and the Joel D. Kopple Award for significant contributions in renal nutrition. See more recipes atwww.nwkidney.org.]