Thanksgiving To-Go at Ray's Boathouse
Thanksgiving To-Go at Ray's Boathouse
Pre-order via Toast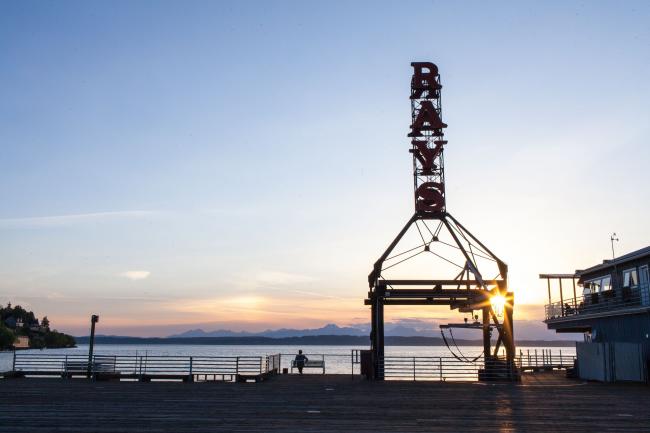 Mon, 10/26/2020
For those dining at home this year, Ray's is offering Thanksgiving Dinner To-Go, available for pre-order via Toast. Each dish is freshly prepared and served ready to enjoy. Guests can choose from a prix-fixe three-course menu with choice of appetizer, entrée and dessert or can select from an a la carte menu including appetizers, entrées, traditional sides, and whole pies and slices. Guests may order a combination of prix-fixe and a la carte items.
Pre-order closes on Monday, November 16 at 8:30 p.m. Pick-up is available only on Thursday, November 26 at Ray's, 6049 Seaview Ave NW in Ballard from 11:45 a.m.-8:30 p.m.
Ray's Three-Course Thanksgiving To-Go Menu 
Appetizer - choice of one
Potato Leek Soup (Vegetarian)
Fall Kale Salad (GF, Vegetarian)
Caesar Salad
Entrée - choice of one
Traditional Turkey Dinner
Wild King Salmon with traditional Thanksgiving sides
Mushroom Risotto (GF, Vegetarian)
Dessert - choice of one
Slice of Pumpkin Pie
Slice of Pecan Pie
Add-on Ray's Pinot Noir wine pack or cocktails to complete the meal.
The three-course dinner to-go is $60 per person (tax and gratuity not included) and feeds one person. Guests can add multiples of the same meal or mix-and-match with a la carte items to feed a group.
A la Carte Thanksgiving To-Go Menu
Appetizers
Kale Salad (GF, Vegetarian) - $10
Potato Leek Soup (Vegetarian) - $9
Entrées (each feed 1 person)
Traditional Turkey Dinner - $42
Wild King Salmon with Traditional Thanksgiving sides - $44
Wild Mushroom Risotto (GF, Vegetarian) - $41
Whole Pies & Slices
Pecan Pie Slice - $10
Pumpkin Pie Slice - $10
10" Pecan Pie Whole - $50
10" Pumpkin Pie Whole - $50
Sides 
One-Quart Stuffing - $10
One-Quart Mashed Potatoes (GF, Vegetarian) - $10
One-Pint Turkey Gravy - $10
One-Pint Cranberry Sauce (GF, Vegetarian) - $10