Keeping Track
Keeping Track
Where area sports stars meet their future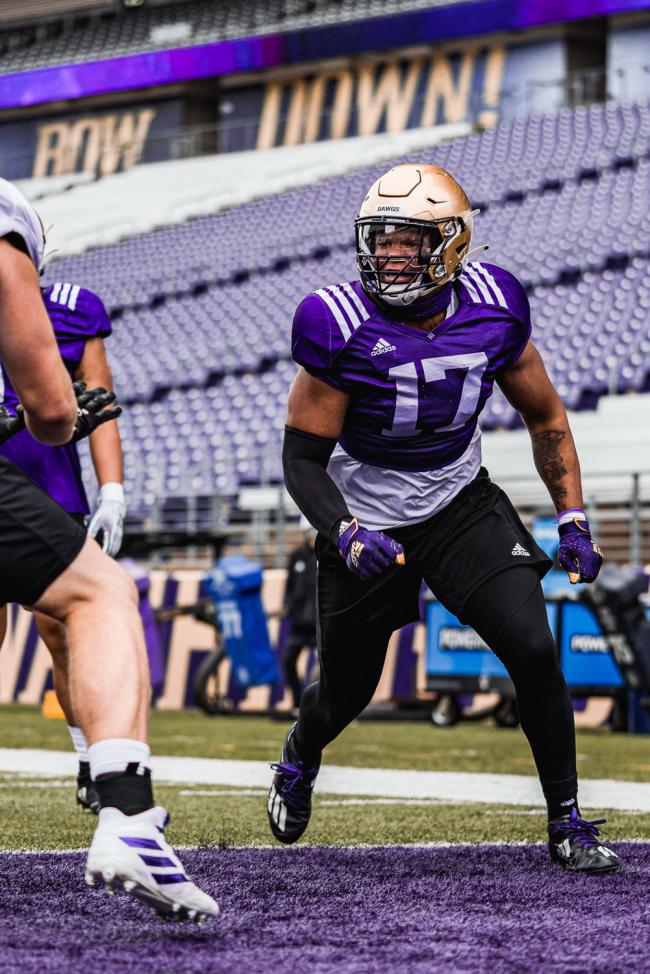 Photo courtesy of UW athletics
Tue, 11/03/2020
By Tim Clinton
SPORTS EDITOR
Smalls may play as a freshman
Kennedy Catholic High School graduate Sav'ell Smalls may very well see playing time for the University of Washington football team as a true freshman.
The heavily recruited five star outside linebacker has already caught the attention of new Husky coach Jimmy Lake.
"We are excited about Sav'ell," Lake said in an interview with the Seattle Times.  "He's on the right track.  And if he just keeps working hard every single day and continues to get better, we will enjoy him possibly playing in 2020."
Smalls looms large at 6-foot, 2-inches tall and weighs in at 250 pounds.
The Huskies visit the California Bears at 7:30 p.m. Saturday in Berkeley on ESPN.
Highline graduate to speak
Highline High School graduate Maya Mendoza-Exstrom is set to speak at a Washington Interscholastic Athletic Association virtual conference.
The Women in Sports leadership event will run Nov. 17-19 and be online.  The cost is $40 per attendee.
Mendoza-Exstrom is the Senior Vice President of Legal and External Affairs for the Seattle Sounders of Major League Soccer.
For more information on the conference, see the website at the wiaa.com/wiaawawomen address.
Please contact us at sports@robinsonnew.com if you have information for Keeping Track.