Sportswatch
Sportswatch
Sporting events worth keeping an eye on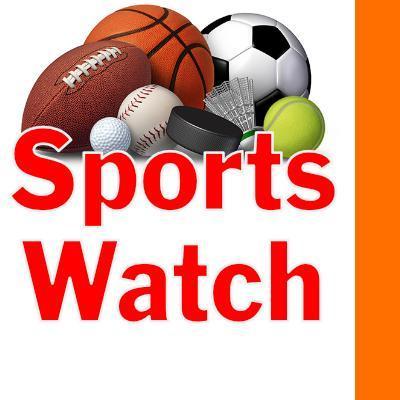 Wed, 11/18/2020
By Tim Clinton
SPORTS EDITOR
Pros
Seahawks
Seattle finds itself in a three-way tie for first place in the National Football Conference West standings at 6-3 with the Arizona Cardinals and Los Angeles Rams.
That logjam will be broken Thursday when the Seahawks host Arizona for a 5:20 p.m. game at CenturyLink Field on Channel 13 television.
Seattle is coming off a 23-16 Sunday loss at Los Angeles.
Quarterback Russell Wilson completed 22 of 37 passes for 248 yards and ran the ball eight times for 60 more.
Tyler Lockett caught five passes for 66 yards.
D.J. Reed led with 10 tackles and Bobby Wagner had seven.
Kicker Jason Myers provided a highlight by drilling a team-record 61-yard field goal with room to spare right before halftime.
Arizona won its game, 32-30, over Buffalo on a 43-yard "Hail Mary" Kyler Murray pass to DeAndre Hopkins in the end zone.  It was called the "Hail Murray" pass.
Sounders
Seattle opens Major League Soccer Western Conference playoff action with a 7:30 p.m. Tuesday home match against Los Angeles FC at CenturyLink Field.
ESPN will carry the loser-out clash live.
Colleges
Husky football
The University of Washington hosts the Arizona Wildcats at 5 p.m. Saturday at Husky Stadium on Channel 13 TV.
The Huskies were 27-21 winners over Oregon State in their opener last Saturday.
Quarterback Dylan Morris completed 14 of 24 passes for 141 yards and added 21 yards rushing.
Sean McGrew led with 91 yards rushing on nine carries and Terrell Bynum caught four passes for 66 yards.
Edufuan Ulofoshio led with nine solo tackles and one shared tackle.
Cougar football
Washington State University carries its 1-1 record on the road to Stanford University in Palo Alto, Calif. this coming Saturday.
The game has an 8 p.m. kickoff and can be seen on Fox Sports 1.
The Cougars took a 43-29 loss to Oregon at home in Pullman after leading 19-7 at one point in the first half.
Freshman quarterback Jayden de Laura completed 25 of 39 passes for 321 yards and two touchdowns and ran eight times for 11 yards for WSU.
Deon McIntosh carried the ball 16 times for 92 yards.  Renard Bell caught 10 passes for 158 yards and Travell Harris nine for 94.