Sportswatch
Sportswatch
Sporting events worth keeping an eye on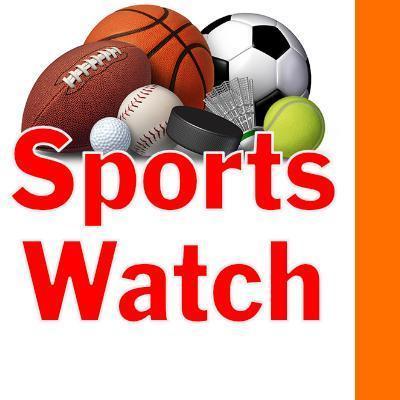 Tue, 12/22/2020
By Tim Clinton
SPORTS EDITOR
Pros
Seahawks
Seattle's National Football League West Division title hopes are on the line as it hosts the Los Angeles Rams for a 1:25 p.m. Sunday game at Lumen Field.
The Seahawks enter the action to be carried on Channel 13 television with a 10-4 record for first place just ahead of the 9-5 Rams.
Seattle's defense came through in the clutch this past Sunday, thwarting a late Washington Football Team drive with back-to-back sacks and holding on to a 20-15 win.
Quarterback Russell Wilson completed 18 of 27 passes for 171 yards and ran the ball six times for 52 more yards.
Chris Carson ran 15 times for 63 yards and Carlos Hyde two for 55.
DK Metcalf caught five passes for. 43 yards and Tyler Lockett four for 34.
Bobby Wagner had seven tackles and six assists and Jamal Adams seven tackles, two assists and one sack.  K.J. Wright contributed eight tackles.
Colleges
Cougar football
Washington State University owned a 28-7 halftime lead in Utah on Saturday before going down to a 45-28 defeat at the hands of the Utes.  The score was knotted at 28-28 going into the fourth quarter.
Jayden de Laura completed 17 of 28 passes for 204 yards for the Cougars and Max Borghi carried the ball 10 times for 95 yards.
Jamire Calvin caught seven passes for 104 yards and Travell Harris six for 65.
Jahad Woods, Dillon Sherman and Daniel Isom all had nine tackles with Woods' effort including six solo tackles.
Husky football
Washington's Pac-12 championship game was cancelled because of COVID-19 and the Huskies also decided not to participate in any bowl games for the same reason.  They finished 3-1.
Husky men
Riley Sorn scored 16 points and hauled down eight rebounds off the bench to lead the University of Washington in a 92-69 loss to Colorado in Las Vegas on Sunday.
West Seattle's Nate Pryor backed him up with 15 points and led with five assists and three steals.
Marcus Tsohonis added 14 points and Quade Green tossed in 12.
Washington is off until Thursday, Dec. 31 when it hosts Arizona at 5 p.m.
Husky women
Backup center Darcy Rees buried 20 points for the UW in its 73-49 loss to Oregon this past Saturday, including 14 in the first half.
Quay Miller added 11 points and 10 rebounds.
Monday's game against Oregon State was postponed by a case of COVID on the Beavers team.
The Lady Huskies return to action Friday, Jan. 1 when they visit Colorado at a time to be announced.
Cougar men
Northwestern State comes to the Palouse to play Washington State University in a 2 p.m. Wednesday clash.
The Pac-12 network will show the action live.
Noah Williams led the Cougars to an 82-54 win over Montana State last Friday with a career-high 21 points and Efi Abogidi contributed a double-double with 19 points and 15 rebounds.
WSU ran its record to 7-0 with a 90-62 win over Prairie View on Monday, led by the 16 points of Abogidi.  Abogidi added 14 rebounds and blocked four shots
Williams added 13 points and Isaac Bonton hit 12 with seven assists.  Andrei Jakimovski and Alijaz Kunc scored 11 apiece.
Cougar women
Estonia native Johanna Teder swished in 14 points in the fourth quarter and finished with a career-high 20 in a 61-55 victory over Oregon State this past Saturday.
Charlisse Leger-Walker contributed 13 points and seven rebounds to the Cougar cause.
Leger-Walker led with 20 in a close 69-65 loss to Oregon on Monday.
Washington State improved to 4-1 with a 73-52 victory Tuesday afternoon over Eastern Washington University.
WSU is now off until Friday, Jan. 1 when it visits Utah at a time to be announced.
Redhawk men
Seattle University downed the College of Idaho by a 78-54 score Thursday night, led by the 12 points and 10 rebounds of Emeka Udenyi -- the team's first double-double of the year.
Darrion Trammel had 16 points and six assists as Riley Grigsby hit 15 points and Vasja Pandas 13.
Seattle U gave California quite a game Tuesday before the Bears pulled away in the end to win, 70-65.
Grigsby tallied 20 points and hauled down eight rebounds as Trammel contributed 17 points, seven assists and five rebounds. Udenyi delivered 12 points, 10 rebounds and three assists.
The Redhawks (5-5) are off until next Thursday when they host Portland for a 6 p.m. game.
Redhawk women
Seattle University tamed the Montana Grizzlies by a 61-55 score last Tuesday, led by a career high 23 points from Bree Calhoun.  McKenzi Williams added 13.
The Redhawks then took a 105-96 loss at Idaho on Monday, but got 36 points from Williams along with five rebounds and four assists.  Her point total was a team record for NCAA Division I play.
Calhoun contributed 14 points and Georgia Kehoe 12 points and six rebounds.
Seattle returns to action Thursday, Jan. 7 when Northwest University pays a 6 p.m. visit.
Bulldog men
Gonzaga meets Virginia for a 1 p.m. game in Fort Worth, Texas this Saturday on Channel 7 and hosts Northern Arizona in a 6 p.m. game next Tuesday on ROOT Sports Northwest.
Jalen Suggs sank 27 points for the Bulldogs in a 99-88 win over Iowa in Sioux Falls, S.D. on Saturday.  Joel Ayayi hauled down 18 rebounds and scored 11 and Drew Timme tallied 15 points.
It was Corey Kispert hitting 27 points in a 95-57 win over Northwest State on Monday that improved Gonzaga's record to 5-0.
Anton Watson added 14 and Suggs tossed in 12.
Bulldog women
Jenn Wirth racked up 18 points and 10 rebounds for Gonzaga as it defeated Eastern Michigan by a 77-68 score Sunday.
Jill Townsend contributed 11 points and 10 rebounds and Melody Kempton 13 points and eight rebounds.  Kaylynne Truong added 11 points.
Jenn Wirth, LeeAnne Wirth and Townsend all hit 14 in an 87-57 win over North Alabama on Monday.  LeeAnne Wirth also had 12 rebounds, Jenn Wirth 10 and Townsend eight for the 5-2 Bulldogs.
Gonzaga visits Loyola Marymount this coming Monday at a time to be announced.
Seattle Pacific
The Falcons of Ballard will not be playing a GNAC schedule this season in men's or women's basketball because of COVID-19.
They will play in-state schools only in a schedule to be announced in early January.
High schools
WIAA meeting
The fate of high school sports in the late winter and the spring will likely be decided at a Monday, Jan. 4 meeting of the Washington Interscholastic Activities Association.
High school sports have been idle because of COVID since early March.