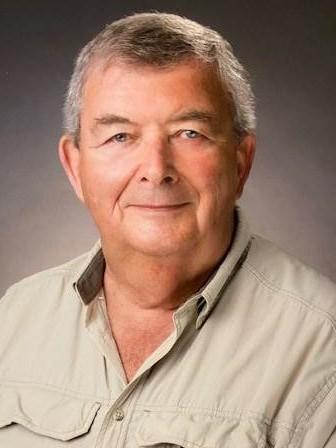 Don Henry was born February 16, 1936.  He died peacefully, at the age of 84, at home Wednesday, December 16, 2020 in the company of his beloved wife Sandra and friends at his bedside. He enjoyed life fully even after battling Parkinson's the last 11 years. Don loved his Scottish heritage and would wear his Scottish Kilt whenever he could. He was proud of his "McNaughton" clan.
Don lived in West Seattle until retiring. After retirement from over 50 years of practicing real estate in Seattle, Don and his wife Sandra, who married in 1995 in a traditional Scottish ceremony in Victoria BC, moved to Walla Walla in 2016. Don always loved Eastern Washington and was so happy he could spend the last 4 years of his life there. He loved meeting new people, sharing life experiences, telling numerous stories, having conversations, and sitting on his back deck smoking a cigar and enjoying a good Scotch or Crown Royal.
Don's professional accomplishments were many. After graduating from Queen Anne High School, he worked various jobs in retail. In 1955 he enlisted in the United States Coast Guard. After two years of active duty, he enrolled in the University of Washington and graduated with a Bachelor's degree in Business and Economics. He was a Commodity Broker for Fisher Flour Mill for 18 years and a very successful Real Estate Broker. He was loved, revered, and respected by his many peers and numerous customers. Those that worked with Don knew he was honest, straightforward, helpful and sincere. He was a teacher and mentor to many and always took time to assist others. He would lead by example. Don had a wonderful sense of humor and wit that he carried with him all his life. "Lead, follow or get out of the way" was his favorite saying.
Don was smart, educated and well learned. He loved his mornings on his computer, watching the news, gathering data to share his thoughts and opinions with others. He loved his country and always spoke his mind. Don often talked about his time in the Coast Guard. He would name his shipmates, his travels, where he bunked and what he ate. Those early years in his life made him the disciplined man he became, very patriotic, and above all a really good guy and friend who was adored by many.
There were several hobbies and pursuits he was passionate about. Playing golf with his sons was a particular joy. He enjoyed competitive shooting and hunting. Even in his 70's he was walking several miles a day in the woods. Later on, his hunting buddies would set him up in a hunting blind so that he didn't have to walk. It was not just the hunting which he loved, it was being out in the woods with nature and the people. He loved sitting around the campfire, after cooking a steak and reminiscing about life. His last hunt was October 20, 2020.
Don was very proud of his two sons and five grandchildren. He is survived by his wife Sandra who he adored, his son Patrick Henry, grandchildren Christopher, Brian, Amanda and his son Scott Henry, his wife Chantille, grandsons Daniel and Wyatt.   
Don will be greatly missed and truly was a one of a kind!  Fair Winds and Following Seas Mr. Henry. In lieu of flowers, please send donations to the Parkinson's Foundation.