Pryor sinks seven in Husky loss
Pryor sinks seven in Husky loss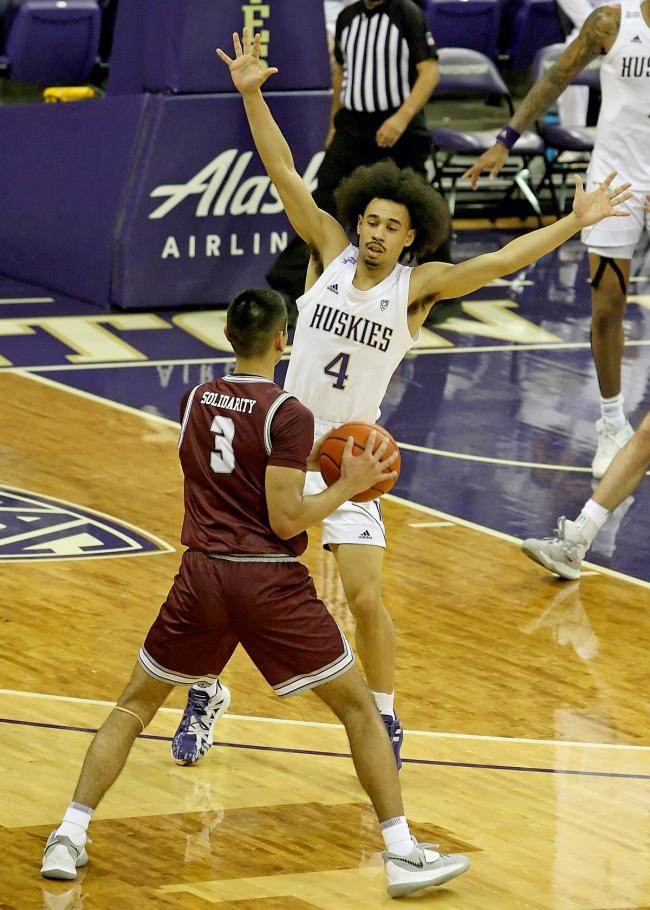 Kurt Howard
Fri, 01/01/2021
By Tim Clinton
SPORTS EDITOR
West Seattle graduate Nate Pryor had a hot second half and Quade Green had a hot game Thursday, but it wasn't anywhere near enough to save the University of Washington men's basketball team in an 80-53 home loss to Arizona.
Green paced the Huskies with 23 points and Pryor was next with seven -- all of which were scored in the second half.
Washington fell to 1-7 with the loss as the Wildcats improved to 8-1.
Pryor had only one rebound to show for the first half Thursday after entering as the first man off the bench.
But he accomplished a lot in a hurry after he came in the second half.
Pryor quickly buried a 3-point field goal, then picked up the assist on a Green 3-pointer.
Pryor followed by driving for a layin that was good for two points to make it a 63-41 game.
He stepped to the free throw line shortly thereafter and nailed two points on a one-and-one opportunity.
Pryor drew another foul for a second one-and-one in the waning moments of the game, but his first attempt fell short to leave him with seven points, two rebounds and one assist.
Nate Roberts led the Huskies with eight rebounds.  Green added two rebounds and two assists to his 23 points.