Fall sports now scheduled first
Fall sports now scheduled first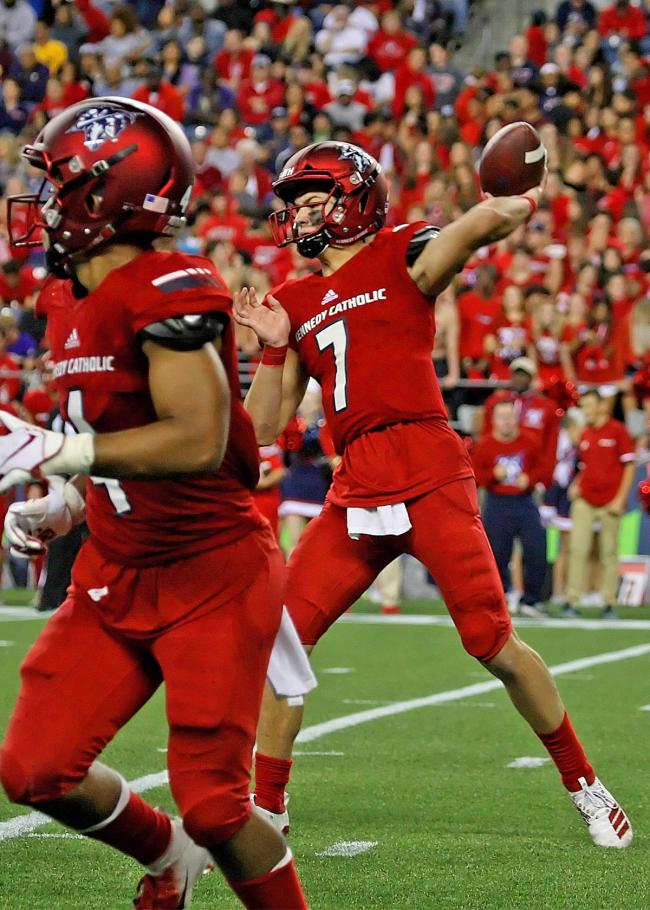 Kurt Howard
Thu, 01/07/2021
By Tim Clinton
SPORTS EDITOR
Football and traditional fall sports will be first up when high school athletics return Feb. 1.
The Washington Interscholastic Activities Association Executive Board voted to move that season up at its meeting Wednesday, a switch from its original plan to lead off with Winter sports.
The indoor Winter sports are considered to be higher risk in today's Covid 19 world and will now be held in Season 2.
Season 3 follows with traditional spring sports.
Joining football on the early docket will be such sports as girls soccer, volleyball, cross country, boys tennis, golf and slowpitch softball.
Tennis and golf are alternate seasons that conclude in the spring and could be switched entirely to then if desired by leagues.
Each season will be seven weeks in length and conclude with culminating events at the state regional level.
Leagues and districts are left to schedule what comes before state play based on local needs and desires.
The seven week "Winter" season will include boys and girls basketball and swimming as well as gymnastics, wrestling and bowling.
Included on the Spring Season 3 slate are baseball, fastpitch softball, boys soccer, girls tennis and boys and girls track and field.
Seasons 2 and 3 will be reviewed at the board's Jan. 19 meeting.
Copyright © 2021 Robinson Communications. No re-use or republication of this material is allowed without express written permission