Sportswatch
Sportswatch
Sporting events worth keeping an eye on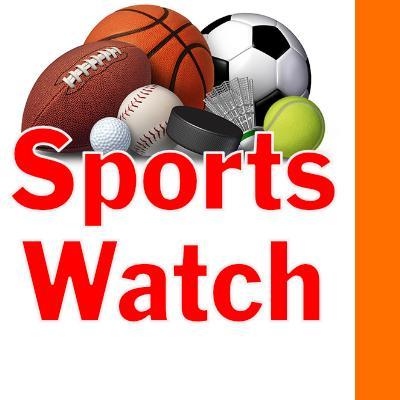 Mon, 02/08/2021
By Tim Clinton
SPORTS EDITOR
Colleges
Husky men
Washington hosts USC for 7 p.m. Pac-12 men's basketball action Thursday before entertaining UCLA at 4:30 p.m. Saturday and visiting Washington State at 5 p.m. Monday.
All three games can be seen on the Pac-12 cable television network.
The UW went down to a 91-71 loss at Oregon State this past Thursday.
Marcus Tsohonis led the Huskies with 22 points off the bench.  Erik Stevenson added 14 and Jamal Bey 13.
Host Oregon defeated the Huskies by an 86-74 score Saturday.
Quade Green topped the UW scorers with 23 points.  Tsohonis added 15 and Bey 13.
Husky women
Haley Van Dyke buried 20 points and UW teammate Alexis Griggsby added 17 with seven rebounds in a 73-64 home loss to USC last Friday.
Van Dyke scored 13 to lead in an 84-50 loss to UCLA on Sunday.
Washington visits Arizona State at 4 p.m. Friday and Arizona at 11 a.m. Sunday.
Friday's clash can be seen on Pac-12WA and Sunday's on the Pac-12 network.
Cougar men
Washington State gets an 8 p.m. visit from UCLA Thursday and a 5 p.m. visit from USC Saturday before hosting Washington at 5 p.m. Monday.
Thursday's game will be aired on Fox Sports 1, Saturday's on ESPNU and Monday's on Pac-12 cable.
The Cougars were 74-71 winners at Oregon on Thursday, led by the 23 points of Isaac Bonton.
Noah Williams was next with 14 and DJ Rodman knocked in nine.
Host Oregon State held off WSU by a 68-66 score Saturday.
Ryan Rapp led the Cougars with 15 points as Rodman scored 14.  Efe Abogidi and Williams added 12 apiece.
Cougar women
New Zealand freshman Charlisse Leger-Walker scored 28 points for WSU in a 67-63 victory over UCLA last Friday.
Sister Krystal Leger-Walker, a senior, tossed in 10 points and West Seattle graduate Grace Sarver hit nine.
Ula Motuga led with 25 points and Charlisse Leger-Walker scored 24 in an 81-71 loss to USC on Sunday.
The Cougars visit Arizona at 6 p.m. Friday and drop in on Arizona State at a time to be announced Sunday.
Friday's bout will be shown on the Pac-12 network.
Redhawk men
Seattle University hosts New Mexico State at 6 p.m. Friday and Saturday.
Darrion Trammell threw in 30 points and Aaron Nettles 20 but Seattle fell shy, 77-76, of Dixie State on Friday.
Kobe Williamson led with 15 rebounds and Emeka Udenyi hauled down 12.
The Redhawks gained revenge on the Saint George, Utah team by a 77-56 score Saturday.
Trammell tallied 30 points again and Nettles hit 16.  Williamson added eight and led with 11 rebounds.
Redhawk women
Seattle University goes to New Mexico State for noon games Friday and Saturday.
Seattle had its two home games against Dixie State cancelled by Covid this past weekend, but the Redhawks downed Northwest, 82-59, in a fill in game Saturday.
Georgia Kehoe and McKenzi Williams led with 16 points apiece as Irena Korolenko scored 15 and Bree Calhoun 14.
Falcon men
Seattle Pacific is at home at Royal Brougham Pavilion playing Saint Martin's at 6 p.m. Friday and 2 p.m. Saturday.
Zack Paulsen swished in 17 points to lead SPU past Northwest, 79-72, last Wednesday.
Harry Cavell contributed 13 and Divant'e Moffitt 10.
Falcon women
Seattle Pacific hosts Northwest University for a 6 p.m. Wednesday game.
Saint Martin's battled back to beat SPU by a 55-54 score Thursday.
Ashley Alter and Rachel Berg led the Falcons with 10 points apiece.  Ashlynn Burgess scored nine and led with seven rebounds.
The Falcons rebounded to top the same team by a 70-64 score the next night behind the 28 points of Berg.
Kaprice Boston had 10 points and 10 rebounds.  Abril Rexach Roure led with 11 assists and Natalie Hoff had nine rebounds.
Bulldog men
Gonzaga University visits Santa Clara at 7 p.m. Thursday on ROOT Sports and San Francisco at 3 p.m. Saturday on ESPN2.
Gonzaga trailed host Pacific by a 45-42 score early in the second half Thursday before rallying for a lopsided 76-58 win.
Drew Timme totalled 21 points for the Zags and Jaylen Suggs knocked in 19 points and hauled down nine rebounds.
Corey Kispert scored 14 and Joel Ayayi added eight with eight rebounds.
Bulldog women
Gonzaga hosts San Francisco for a 5 p.m. Thursday game and entertains Santa Clara at 2 p.m. Saturday.
Jill Townsend scored 18 points and Kayleigh Truong 11 as the Zags defeated Brigham Young by a 63-56 score last Tuesday.
Husky volleyball
Washington is at UCLA for a 6 p.m. Friday match and a 3 p.m. Sunday match.
The Huskies racked up 16 service aces on their way to a 25-17, 25-10, 26-28, 25-14 victory over the visiting Oregon State Beavers last Thursday.
Washington swept the same team aside Saturday, 25-18, 27-25, 25-17.
Ella May Powell had 35 assists and three aces.  Claire Hoffman and Madi Endsley recorded 14 kills each and Samantha Drechsel had 12 kills and four aces.
Cougar volleyball
Washington State entertains Colorado at 4 p.m. Thursday and 11 a.m. Saturday.
WSU battled back from deficits of 1-0 and 2-1 to post a stunning 3-2 win over UCLA Thursday.
Match scores in favor of the Cougars were 15-25, 25-16, 26-28, 25-15, 15-9.
The nationally ranked Bruins salvaged a split with a 25-20, 13-25, 25-15, 25-21 win Saturday over the Cougars.
Husky men's soccer
Nick Scardina scored three goals for a hat trick as Washington opened with a 6-0 win over Northwest on Thursday.
The UW followed up Sunday by blanking Gonzaga, 3-0.
The Huskies visit Seattle Pacific at 6 p.m. Thursday and Portland at 4 p.m. Sunday.
Husky women's soccer
Washington hosts Seattle University for a 5 p.m. Friday match to open.
Husky softball
The UW opens with a tournament in Las Vegas, playing Southern Utah at 10 a.m. Friday followed immediately by a game against Dixie State.
Pros
Stars
The Dallas Sidekicks gunned down Tacoma's indoor soccer league team by a 5-4 score in overtime Saturday.
Tacoma was missing 11 players because of Covid protocols.
Next up for the Stars is a noon visit to the Florida team Thursday, Feb. 18.