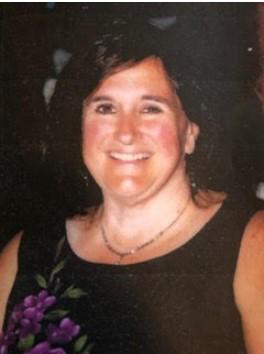 On December 1, 2020, Theresa Gallagher (Terry Kremenich) passed away unexpectedly at 58 years of age. Born and raised in West Seattle until striking out on her own shortly after high school graduation, she found her professional niche as a "trained on the job" paralegal in a well-established (65 years), highly regarded West Seattle law firm. She was employed there for 38 years, becoming an important part of the staff that she called her "other family." From the cards and flowers the firm received from their clients, it is clear that they, too, feel a deep loss at Terry's passing.
Terry and her husband, Terrence, were married for 13 years. It led to her membership in a large family, increased her love of the outdoors - fishing, camping, nature walks and the ocean beaches. She loved their Bonney Lake home, still driving to work in West Seattle each day.
An avid reader her entire life, she began reading at three years of age. Family was important to her; she loved sports, music and being around children, many of whom knew her as "Auntie Terry."  She treasured her adventurous trips with her brother's and sister's children, as well as with the children of special friends.
Generously helping others, she was committed and loyal; she loved hosting events and entertaining - all successfully done, as she was not only a GREAT COOK, but creative. Proud of her Croatian heritage, she baked and cooked traditional Croatian foods with skills matching those of the Croatian matriarchs.  She enjoyed attending the American Slavic Women's Club's social events, often volunteering at their "sign in" table, greeting guests upon their arrival.
She will be long remembered for her kindness, her smile, her laughter, and her great wit - for simply being who she was; she is and will be missed by many; she made the world a nicer place.